Fitted Wardrobes in alcoves, always a good idea
Thinking where to built your fitted wardrobes?
The fact is that many houses in the UK having a chimney breast in the bedroom creating two alcove spaces either side of it. It is always a good idea to use those dead alcove spaces and convert them into two beautiful fitted wardrobes. In this case we giving you a good example of the wardrobes made in line (flush) with the chimney breast. At the top where the built-in wardrobes meeting with the ceiling they nicely cut around existing coving. This give the bedroom a very clean look and tidy all clothes behind the doors.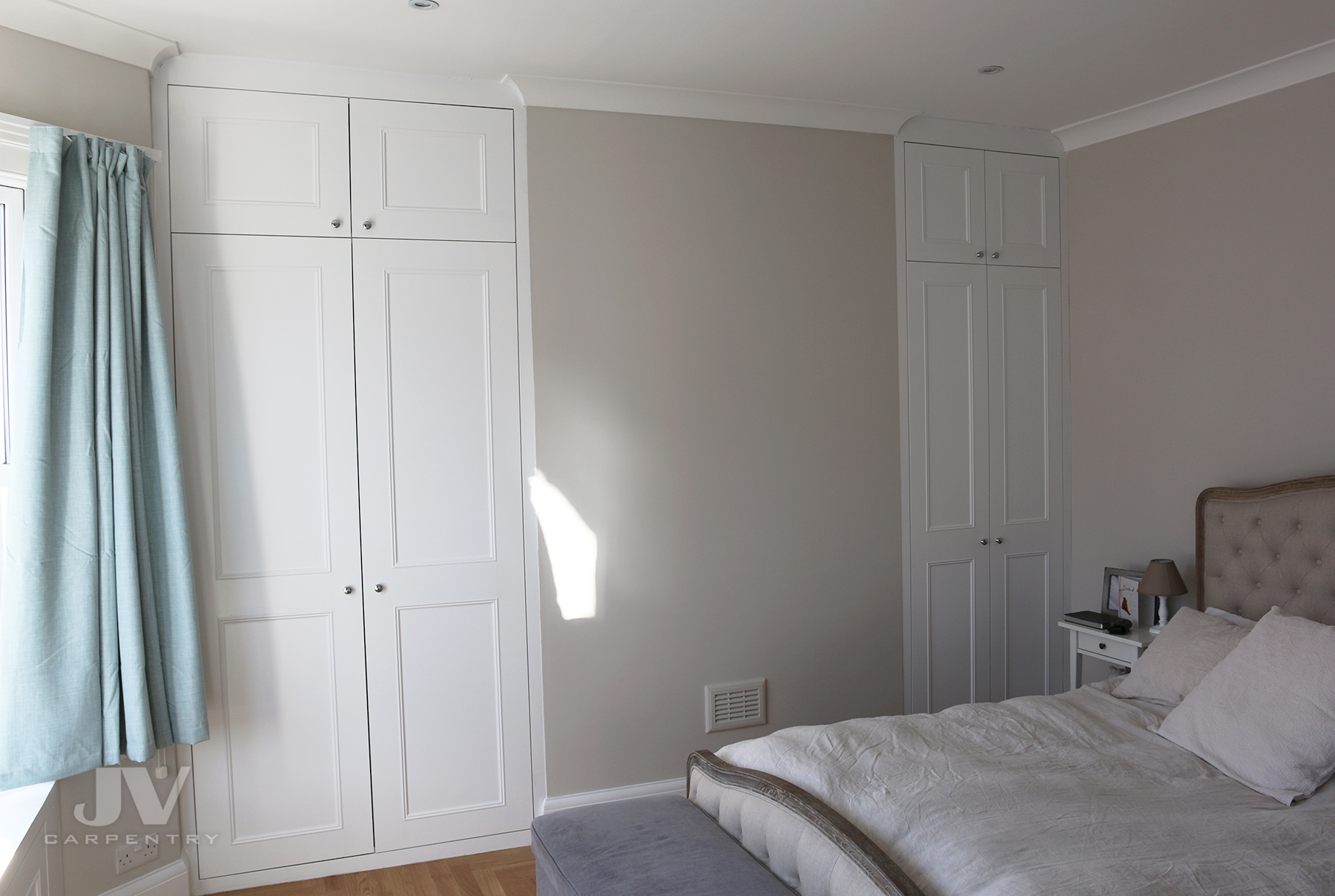 In this bedroom we cannot afford these wardrobes to stick out from the chimney breast because of the available space we have. As you can see the bed position is very close to the wardrobes and we need a space for bedside table as well so this is why we designed these wardrobes to be flush with the chimney wall.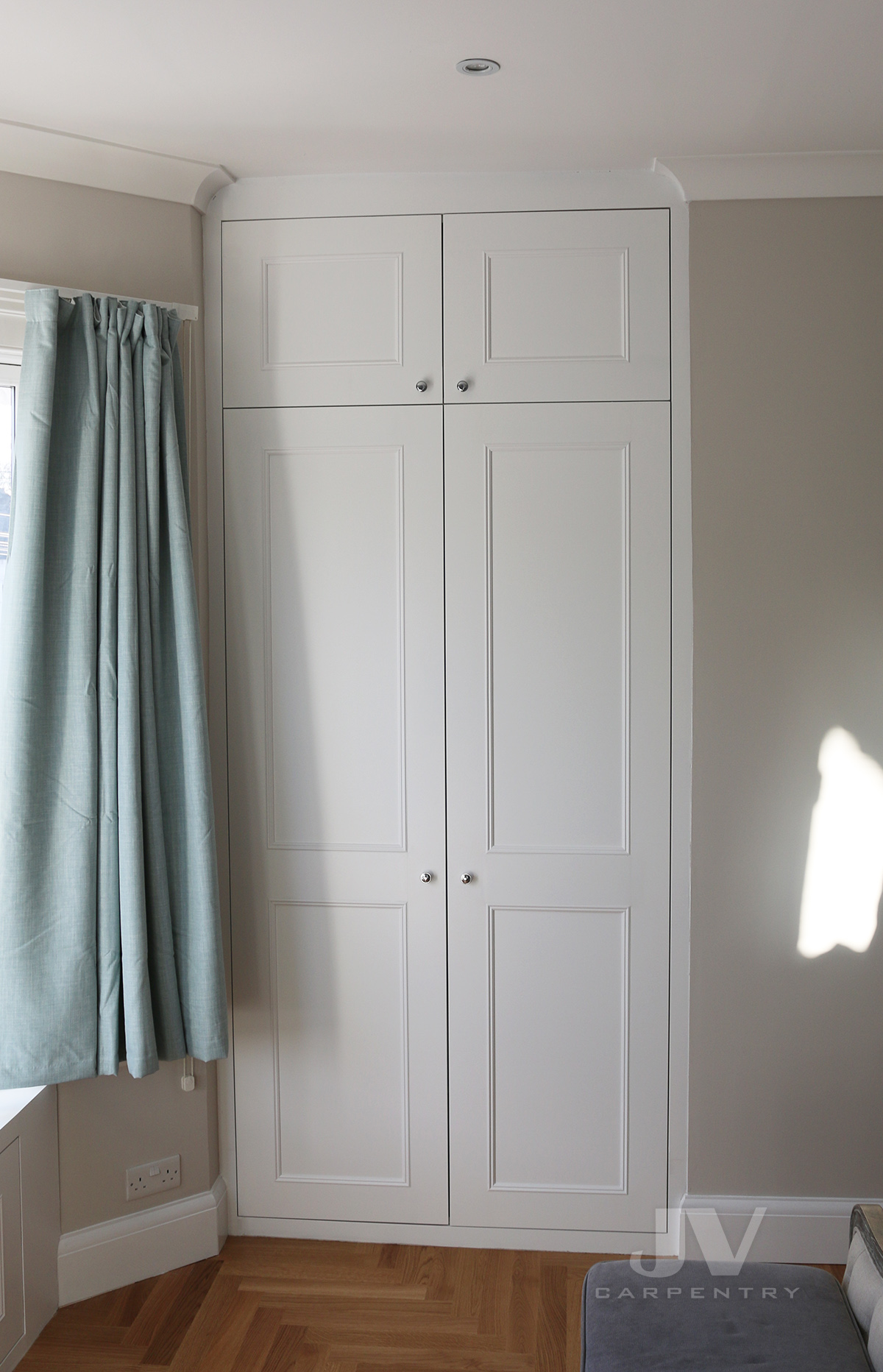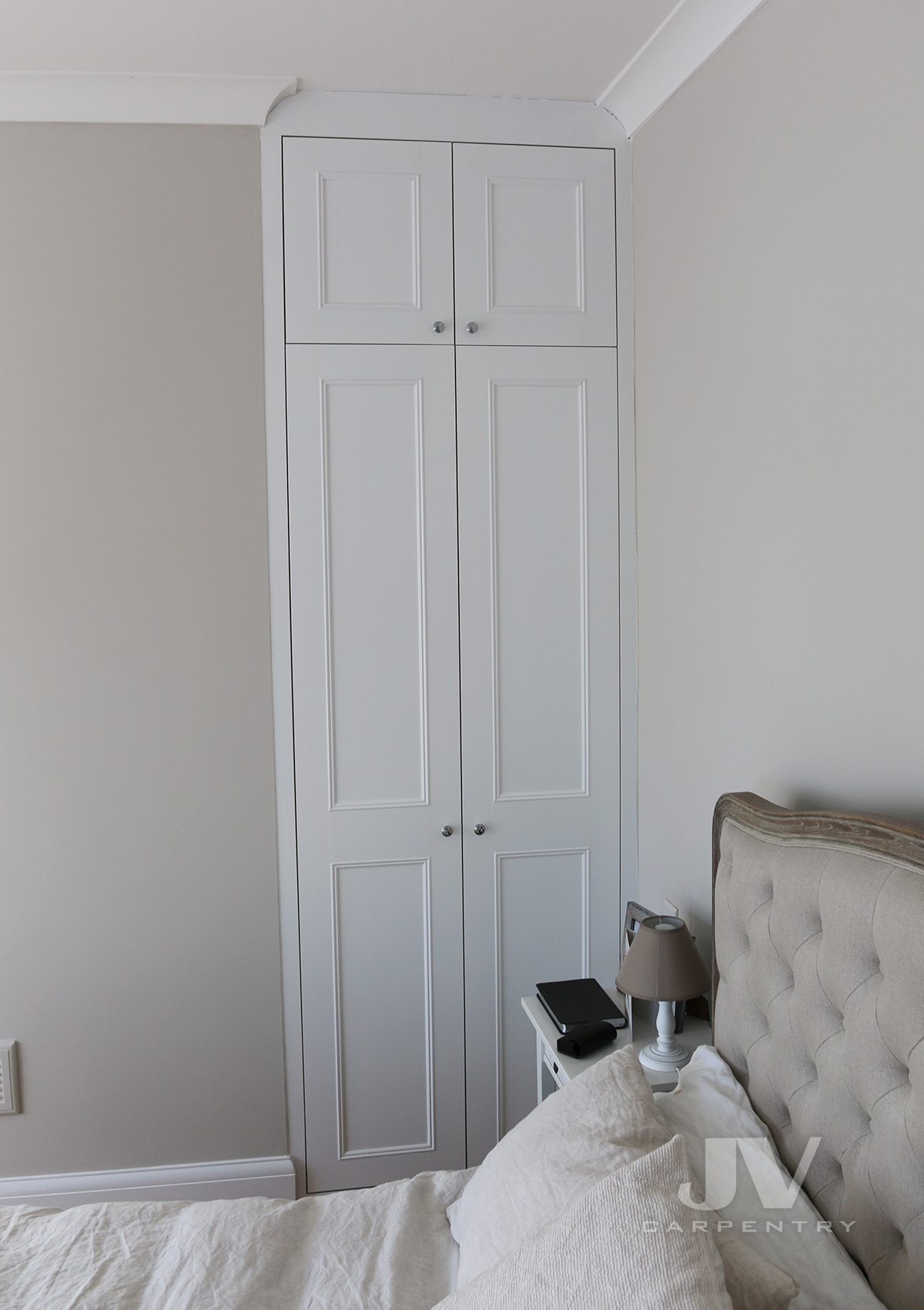 The wardrobes were made out of MDF and hand painted on site after installation. our team spent 1 day to install these wardrobes and 2 day to paint.
Rough price guide £2100+VAT for pair or £1050 per unit.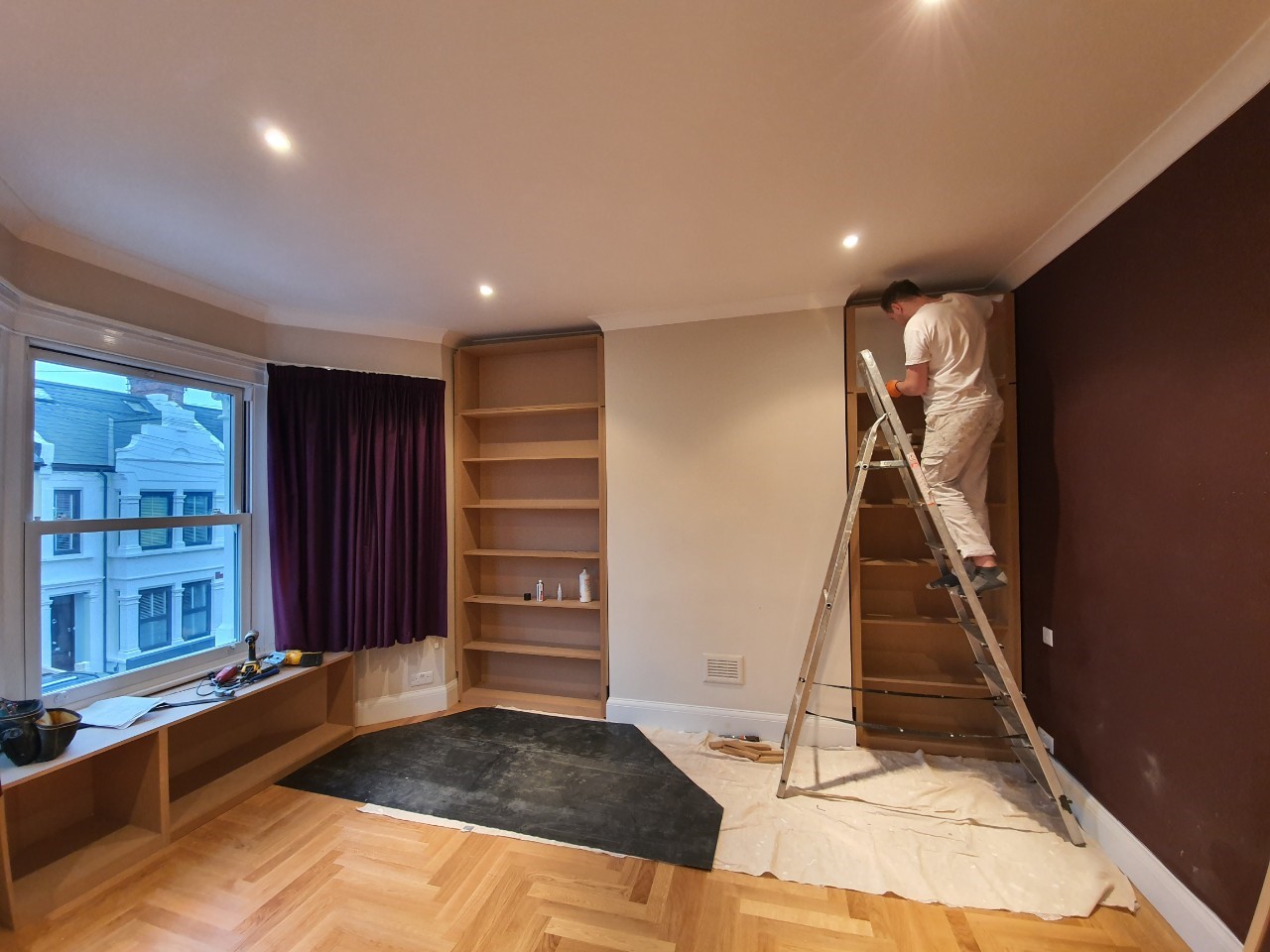 Explore our recent furniture projects
Explore our complete photo gallery