Bespoke alcove cupboards and floating shelves, Barking East London
Elegant and classy alcove cupboards with floating shelves designed specifically for our client in Barking, East London. This beautifully designed cupboards is functional as well as attractive in appearance. These fitted cupboards and floating shelves were crafted with premium MDF and wood materials which is offering sturdy construction and durability feature to it.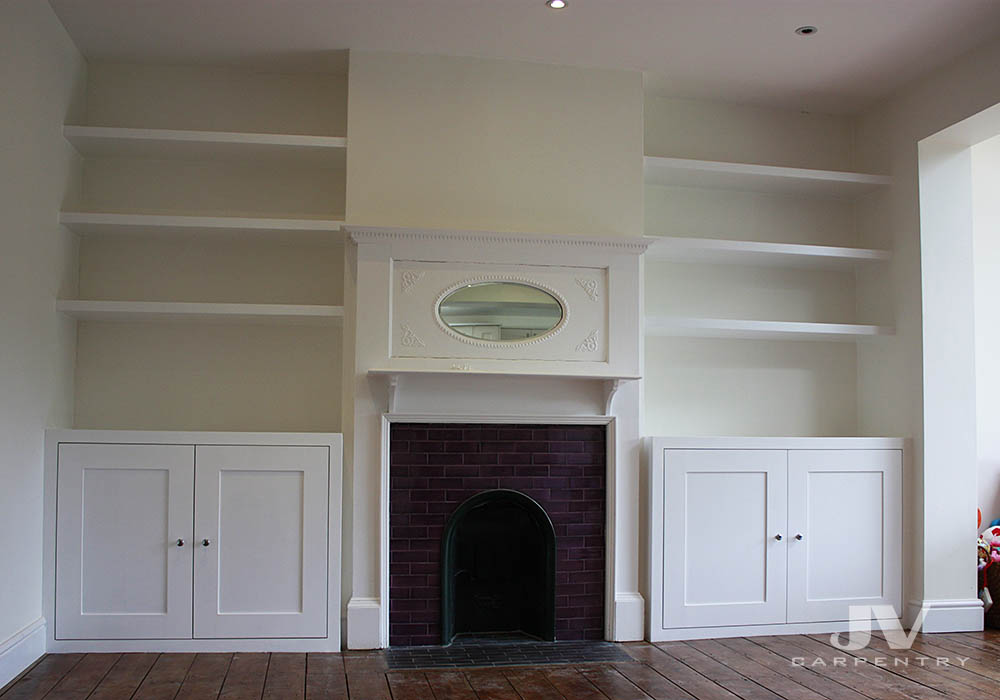 With its beautiful construction, these fitted alcove cupboards have ample space for the storage of different things. Both units are featured with bottom alcove cabinets for storing important and handy things in an organized manner.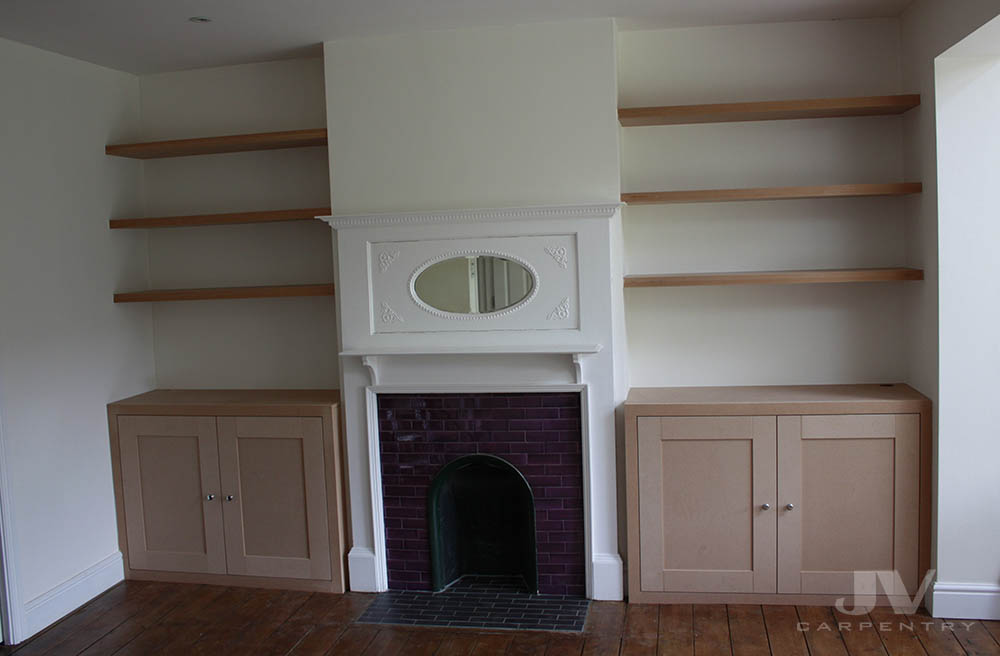 Here we showing you these cupboards and floating shelves after they been installed and before we start painting them. Inside the cupboard in the left alcove we made one drawer and one pull-out shelf. So the idea was to create a space for printer inside one of the alcove cupboard and storage drawer for paper and other things. The printer is placed on this shelf and can be easy accessible by pulling this shelf out.
Inside the cabinet in the left alcove we designed three adjustable shelves with cut outs for cables at the back.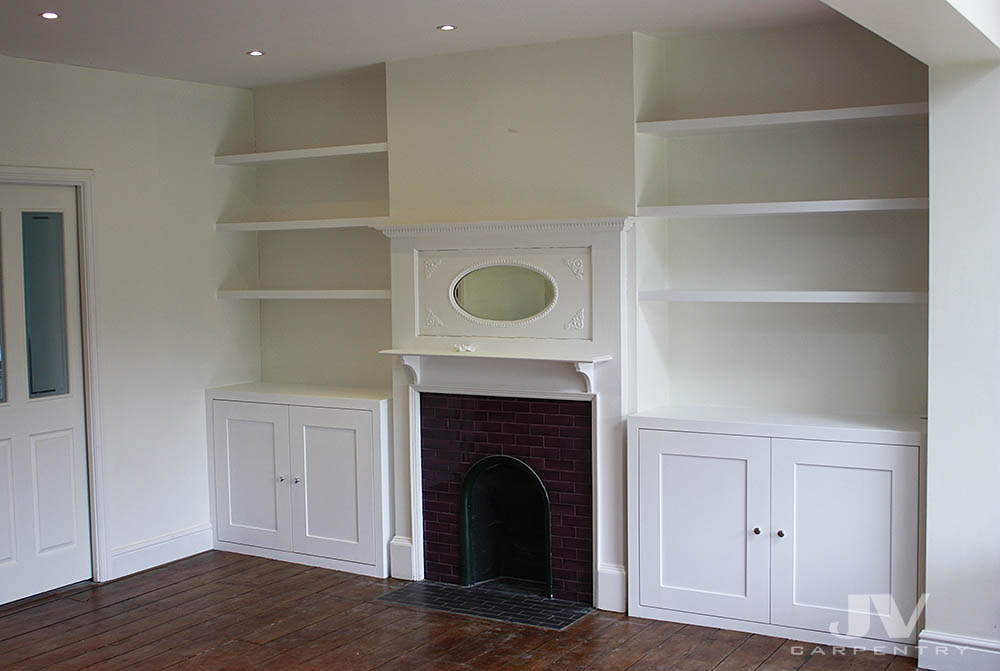 Hand-painted in eggshell finish which is adding an extra element of charm in the look of these fitted cabinets and floating shelves.
Three floating shelves above are allowing you to decorate it with different ornaments like photo frames, lamp or simply use it to keep your books organized. The shaker style doors are offering it a unique look. Thick frames on both these alcove cupboards made to suit any property style.
These alcove cupboards with floating shelves are completely bespoke and made to measure and they can fit well in any alcove or straight wall. This piece of bespoke fitted furniture is really eye catchy with its adorable look and functionality.