Built-in TV entertainment unit with interesting shelving design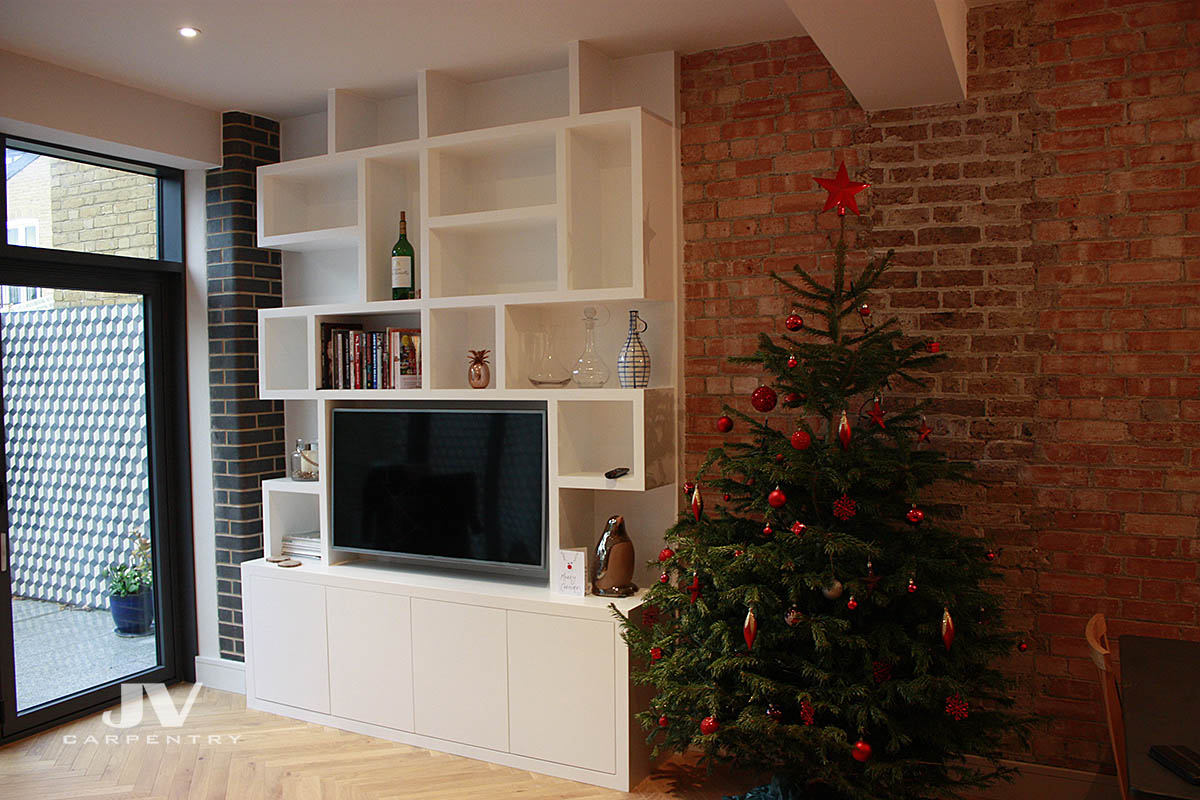 This fitted TV unit is very unique, it is designed with random zig-zag shelving above the cabinets. TV cabinets at the bottom are made with plain doors with an even frame around which gives it a very clean look. With 4 push-to open doors at the bottom of this TV unit you can keep all the entertainment gadgets like PlayStation and Sky box hidden inside. At the top of the TV unit you can see random shelves Zig-Zagging around. These shelves can be used to place multiple things of decoration or simply books in an organized way.
This built-in TV wall unit  is designed to fit this specific space in this living room, and this design suits well in almost every property. It took us 1 day to assemble this TV unit on site and 2 days to hand paint it what we did on site as well.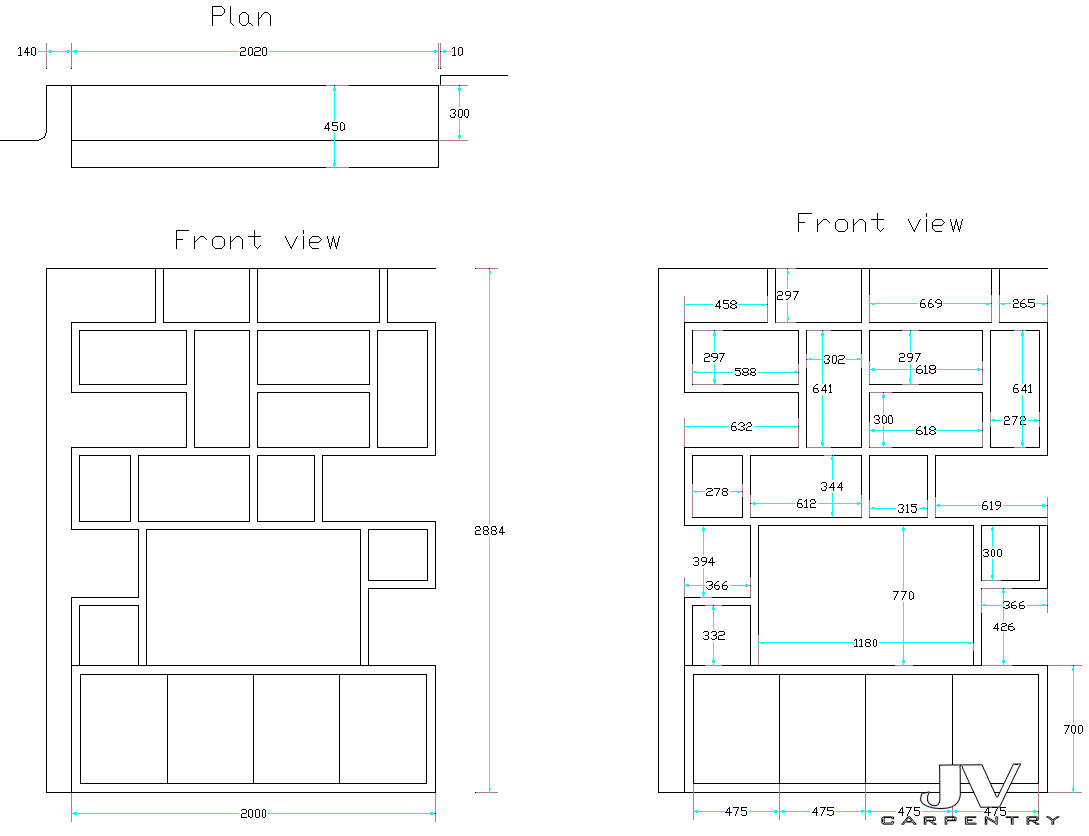 This is the original drawing of this fitted TV unit. These plans were provided to our customer before we start production.  At the first palace our customer thought to build this TV unit from the wall on the left but I advised to keep that brick wall on the left open. I think it was a good idea.
The cabinet at the bottom of the TV unit is 700mm tall and the total height of this unit is 2884mm (floor to ceiling). The cabinets made with one shelf inside. Above the cabinets we created a space just enough to fit flat screen 50 inch TV which was carefully measured to create a perfect fit into this unit
Explore big range of our fitted bookcase and alcove cabinets with shelves
Explore some of our recent fitted furniture projects
Explore our bespoke furniture complete gallery