Small built-in wardrobe
A small fitted wardrobe in the corner of the bedroom design for a single man. The idea was to use as little space as possible and as a result to make the room look bigger! This small wardrobe is good solution to keep one persons clothes well organised. Because of small size this wardrobe doesn't cost you much, saves you a penny and still be able to provide you with lots of storage space. Moreover, small fitted wardrobe can be also a good solution for your guest bedroom where you don't want to build a massive wardrobe and keep the bedroom more spacious.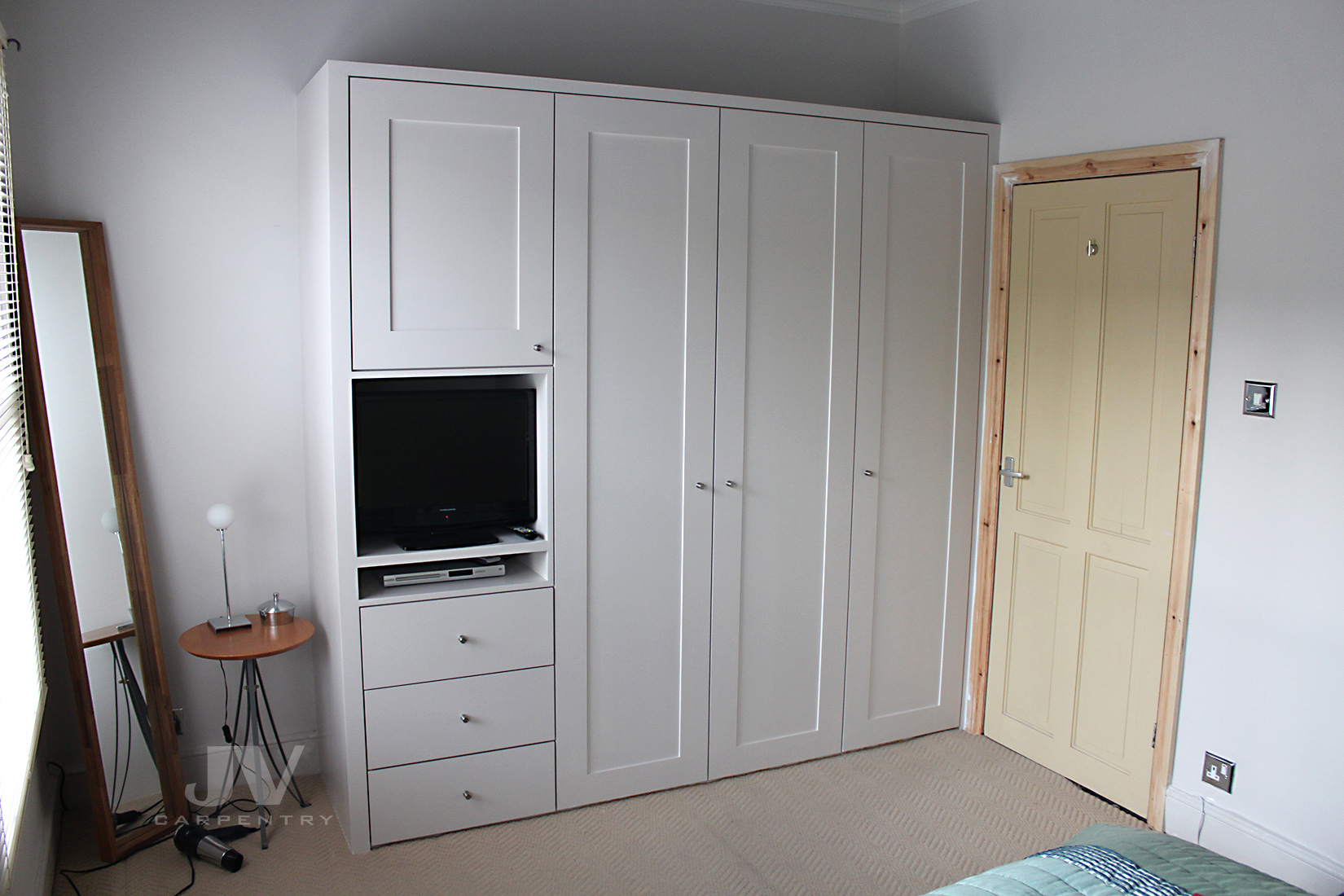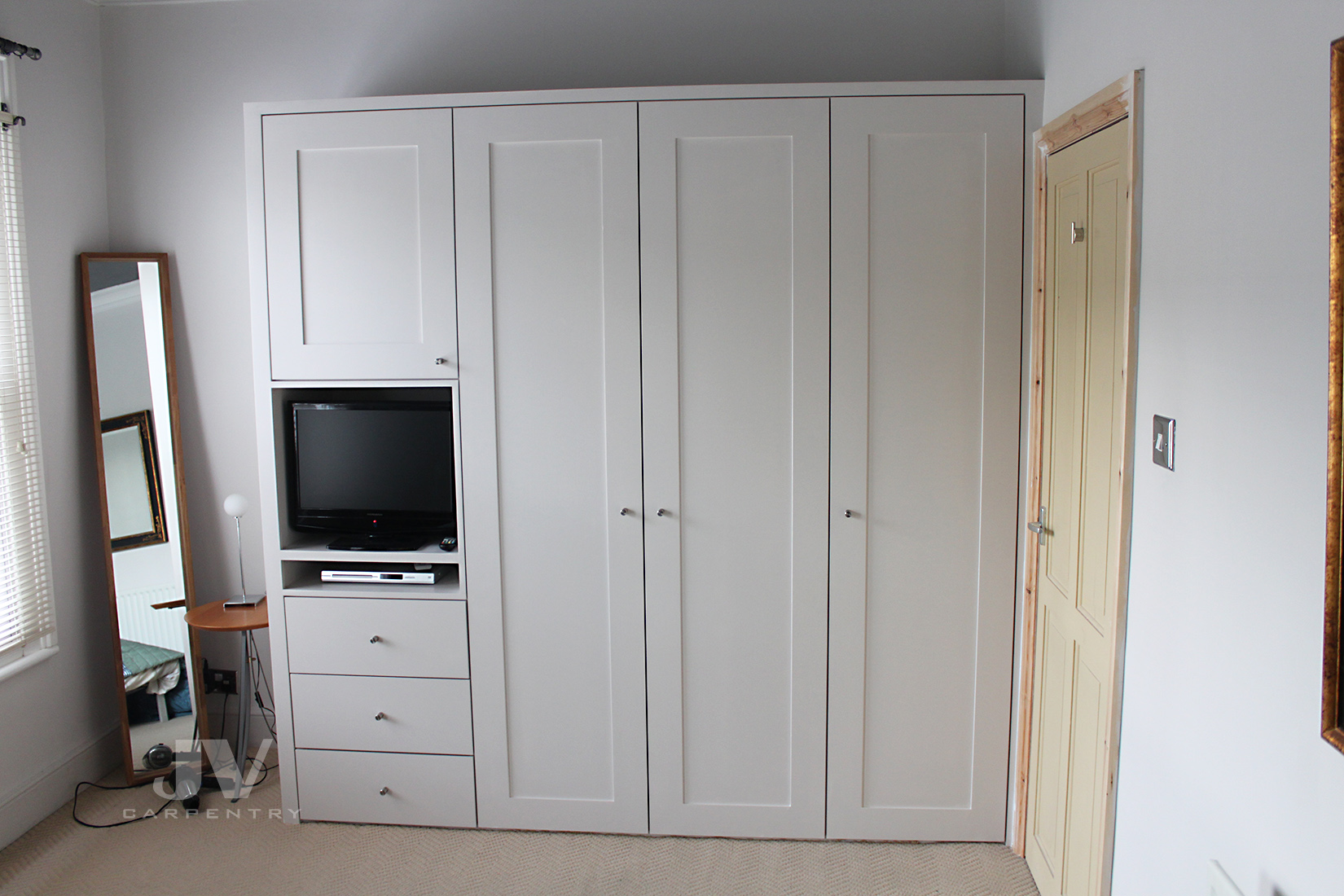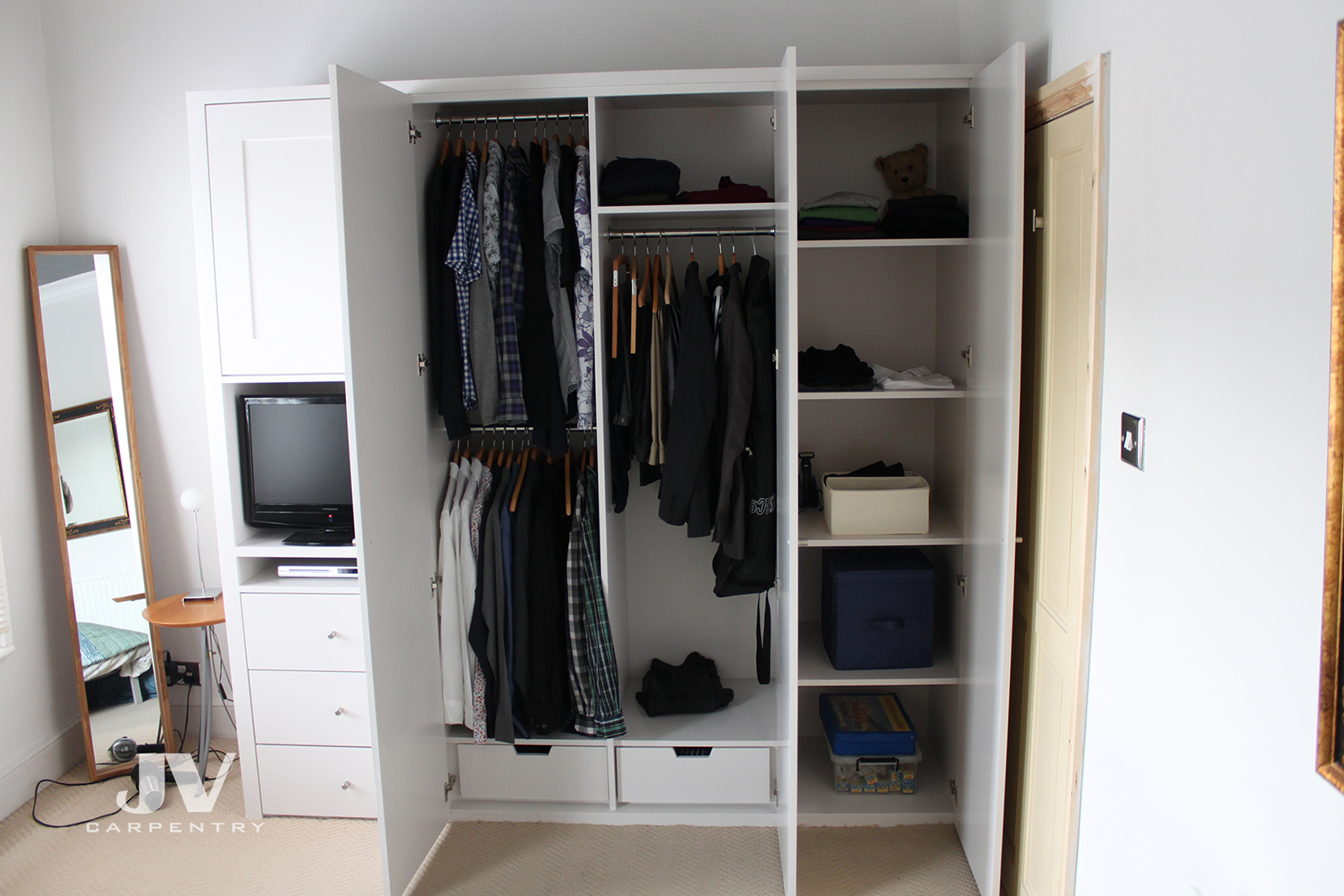 T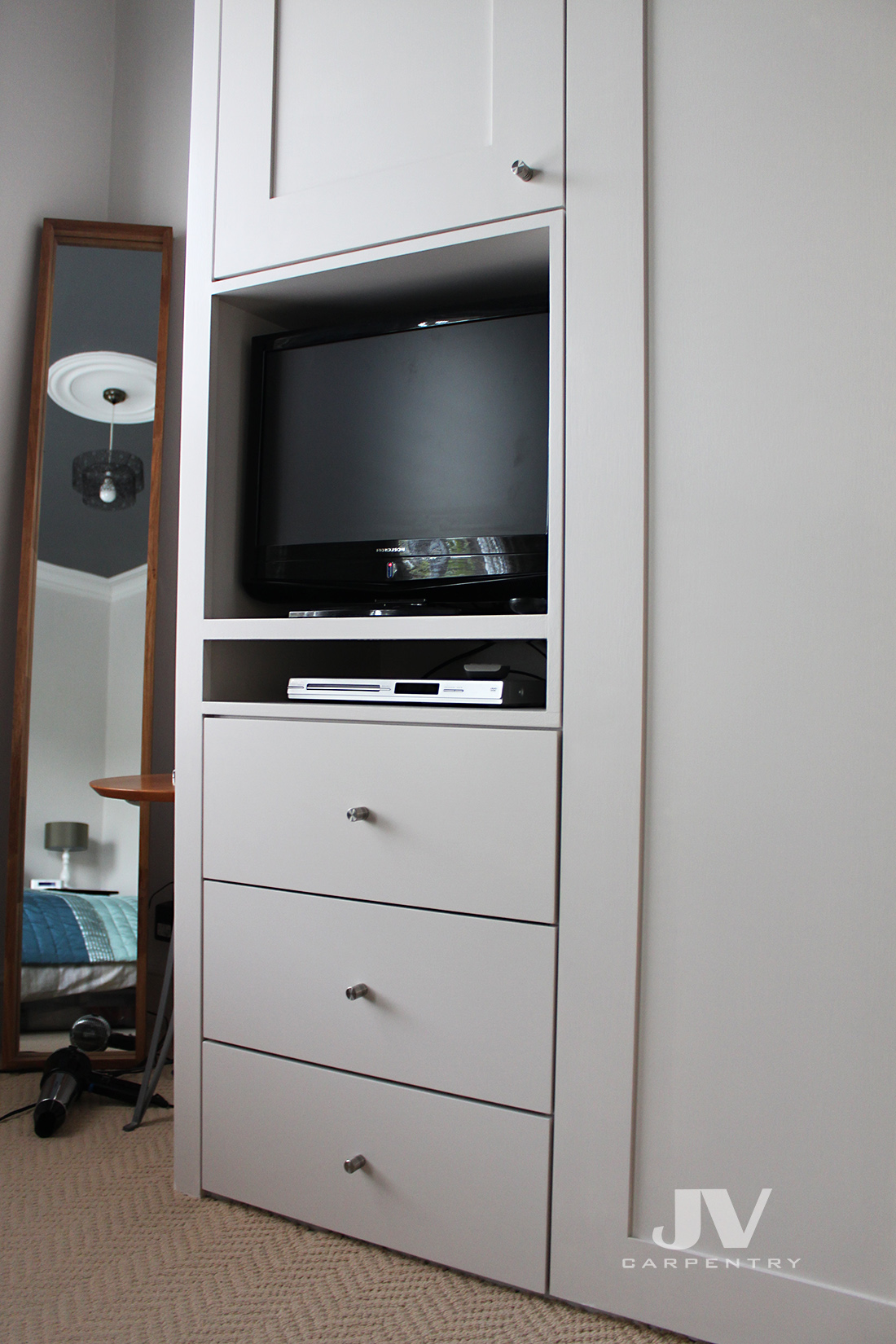 his bespoke wardrobe housing a small TV and few drawers underneath for keeping underwear and socks well organised. As you can see from the photo and the drawings interior of the small wardrobe was made with two small drawers at the bottom for shoes and a lot of the hanging space for either shot and long clothes. Additional to the hangers there are also a lot of the shelving space inside of this compact fitted wardrobe.
Small fitted wardrobe design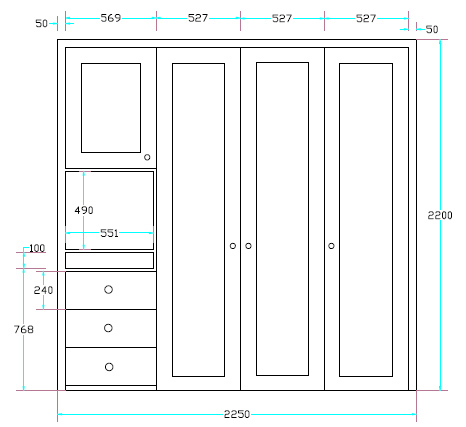 Around 10 days before we book installation of the wardrobe we providing our detailed drawing to show you complete design. Whether you need a small wardrobe or large fitted bedroom we are paying attention to the details and creating an architectural AutoCad drawing with all important sizes and measurements. As an example here you can see a drawing of this small built-in wardrobe.
This small bespoke wardrobe took 1 day for carpenters to fit  and 2 days for painter to hand paint with three coats of paint on site.
The price of this small fitted wardrobe is £2000+VAT including external and internal drawers, fully fitted and painted.
If you looking for more fitted wardrobes ideas, please visit our Full Fitted Wardrobes Gallery