Fitted wardrobes with shaker doors, Kilburn, North West London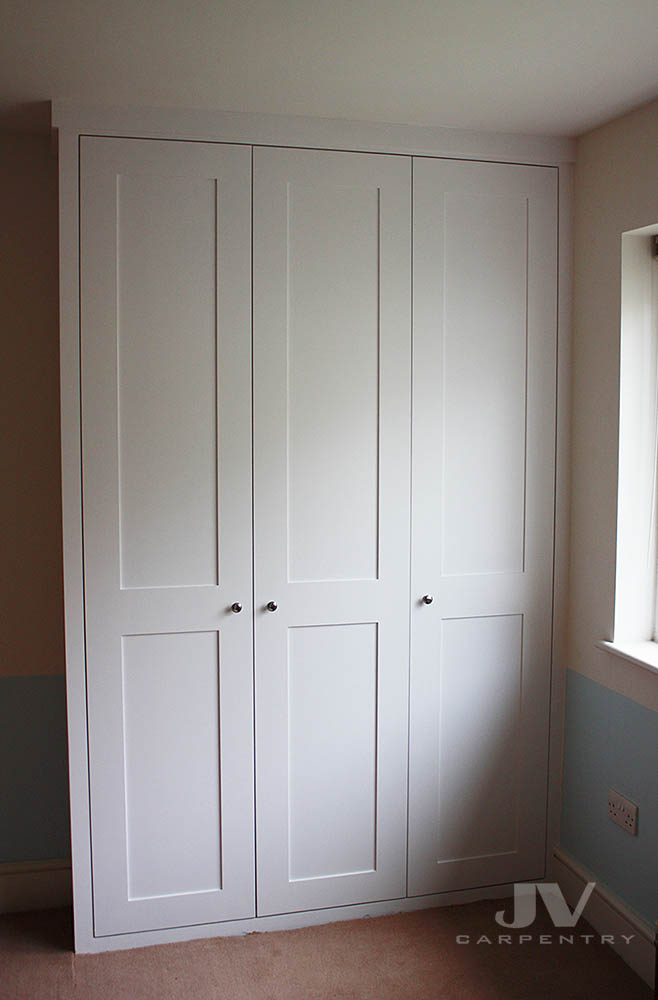 Classic and trendy fitted wardrobes with shaker doors is designed specifically for our customers who are the residing in Kilburn, North West London. This artistically crafted wardrobe has a sturdy construction as made of high quality MDF and wood material i.e. offering it durability feature.
In order to paint this wardrobe, we use white eggshell paint to give it an amazing bright look. The shaker style doors and heavy duty quality drawer runners are adding an extra element of charm in the beauty of the wardrobe.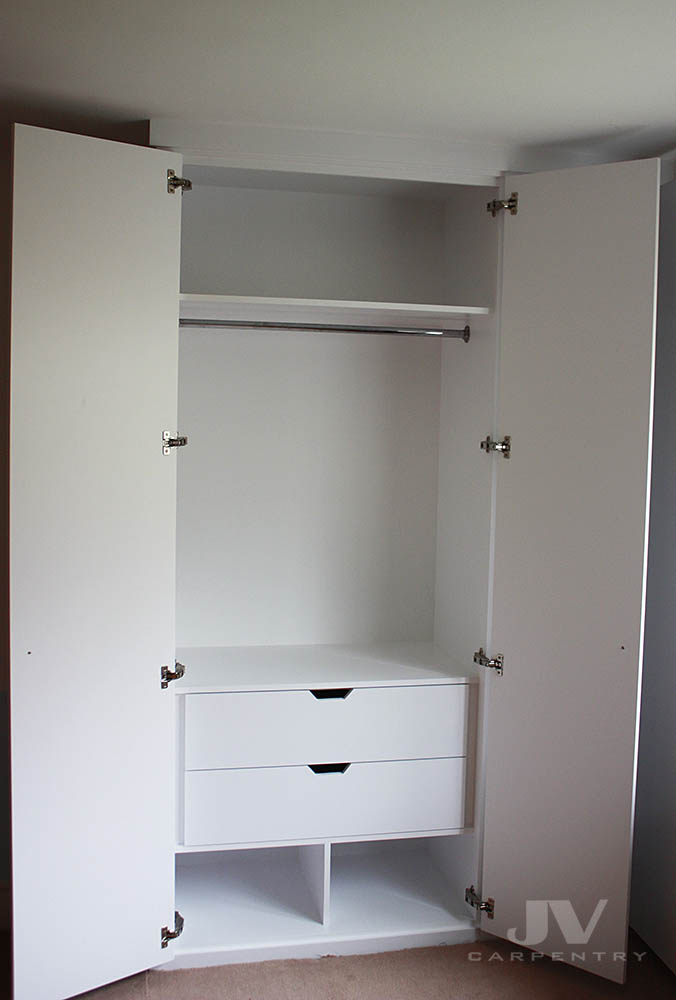 The wardrobe has beautifully designed drawers at the bottom which are perfect to keep your different stored things safe all the time. This fitted wardrobe would be a perfect option for keeping all your required things well organized and handy. In this wardrobe we made a shelves below the drawers are good place to keep the shoes.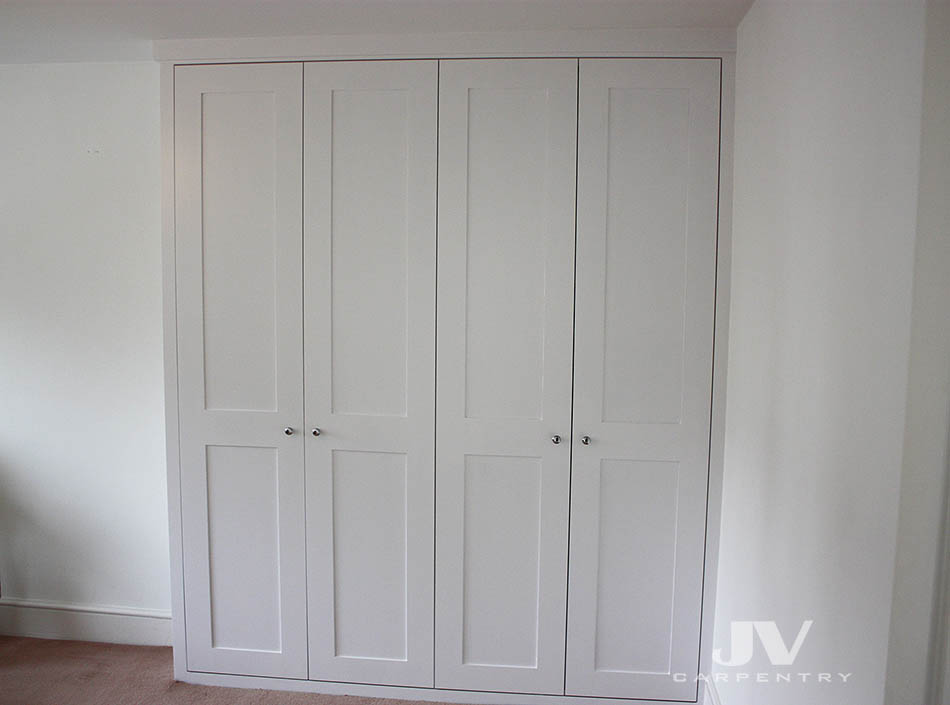 These fitted wardrobes are made to measure and perfect to fit well in any room space, the first wardrobe is 2m in width and 2,4m in height whereas the second wardrobe is 1,5 m wide and 2,4 m tall . These pieces of fitted furniture are really eye catchy with its adorable look and functionality.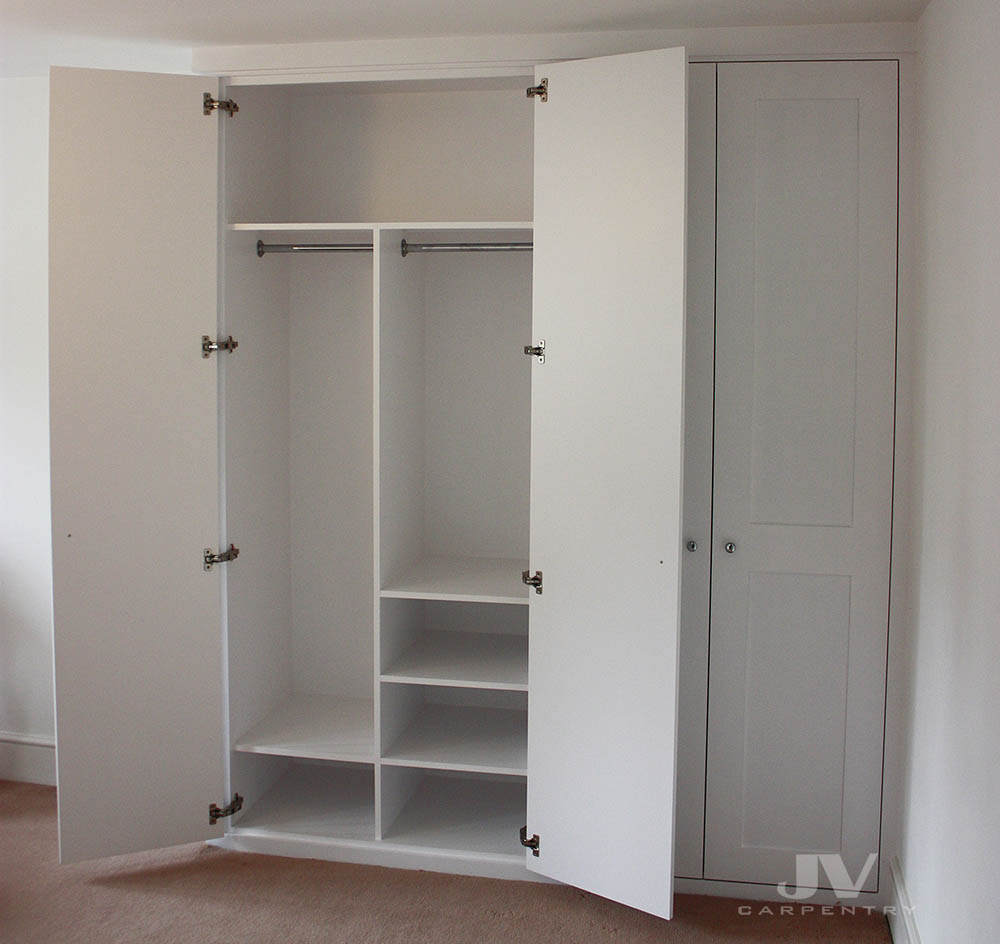 With its wonderful interior construction, the wardrobe is also spacious as it contains plenty of shelves for storing underwear and socks. More about this built-in wardrobe, on the left you can see two hanging rails for long clothes and short section with hanging rail for short dresses. The shaker doors for these wardrobes are made with extra wide opening 170° hinges

The section on the left inside this wardrobe was made with three fully extended drawers to well organise your storage space, handing rail for short and medium length clothes and large storage space above for the suitcases and large boxes.