White fitted wardrobes ideas
White fitted wardrobes white finish are the most common choice simply because they are bright, look clean and blend well with light walls of your house. Below you will find some of our recent white fitted wardrobes projects and I hope they will give some ideas on how the white built in wardrobes will look in your apartments.
Contemporary White Fitted Wardrobes, Wimbledon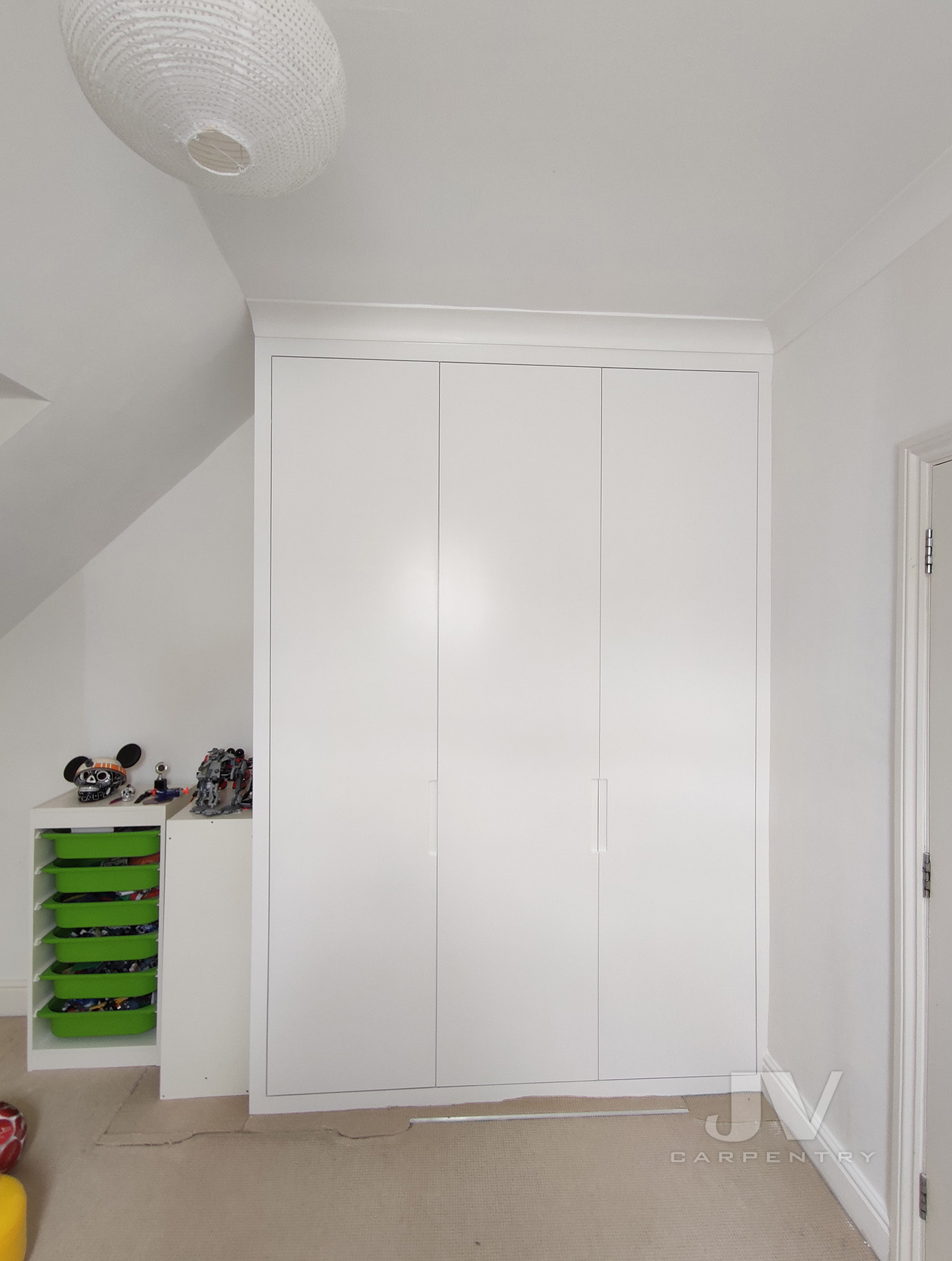 We built these contemporary white built-in wardrobes in Wimbledon in the summer 2020. As you can see white fitted wardrobes with minimum details blend in very well with white walls in this bedroom. The handles on the doors of this wardrobe have been cut out for a cleaner look.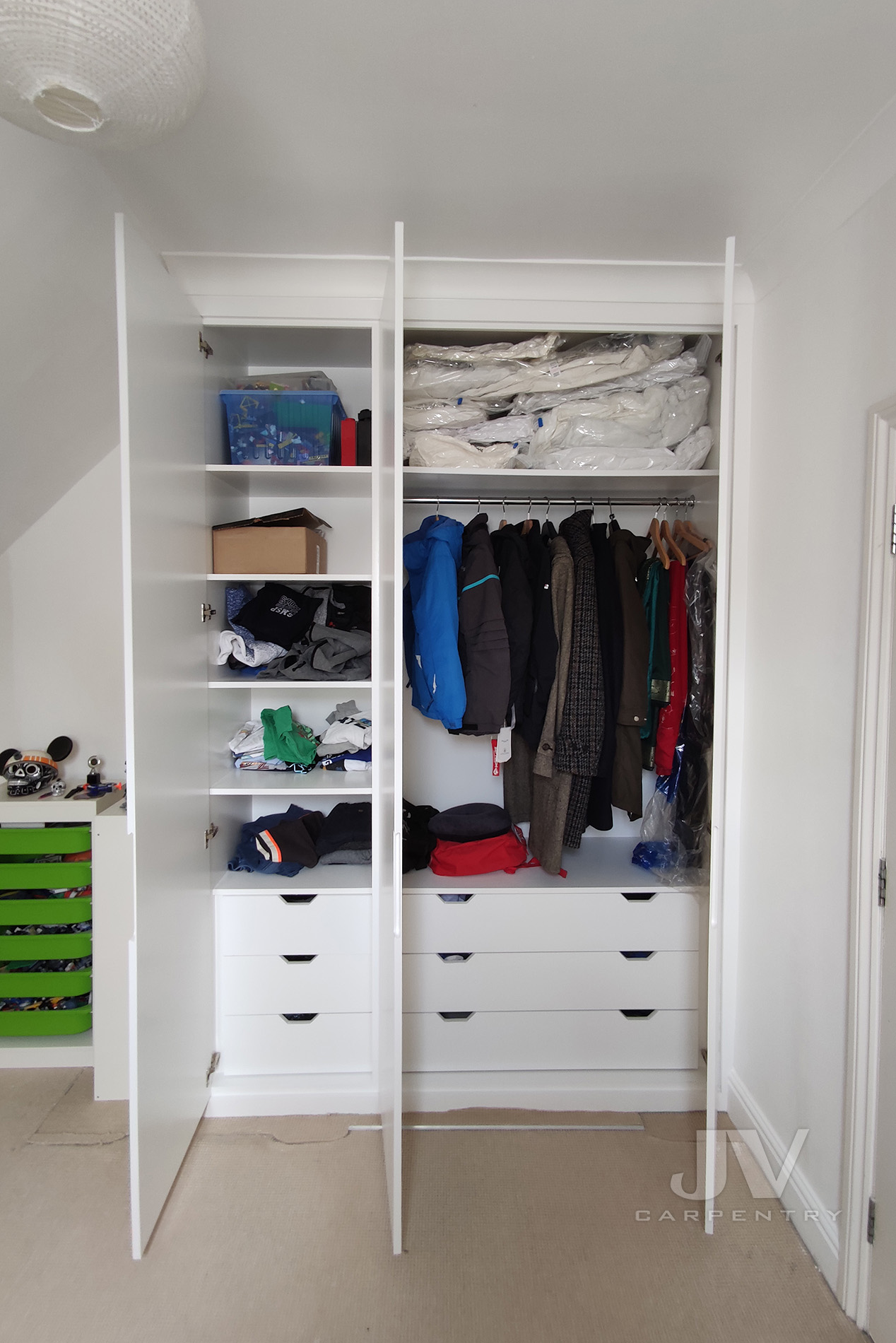 The wardrobes inside are also painted white. They designed with some drawers, shelving and hanging space creating plenty of storage space.
White fitted wardrobe with shaker doors, Ruislip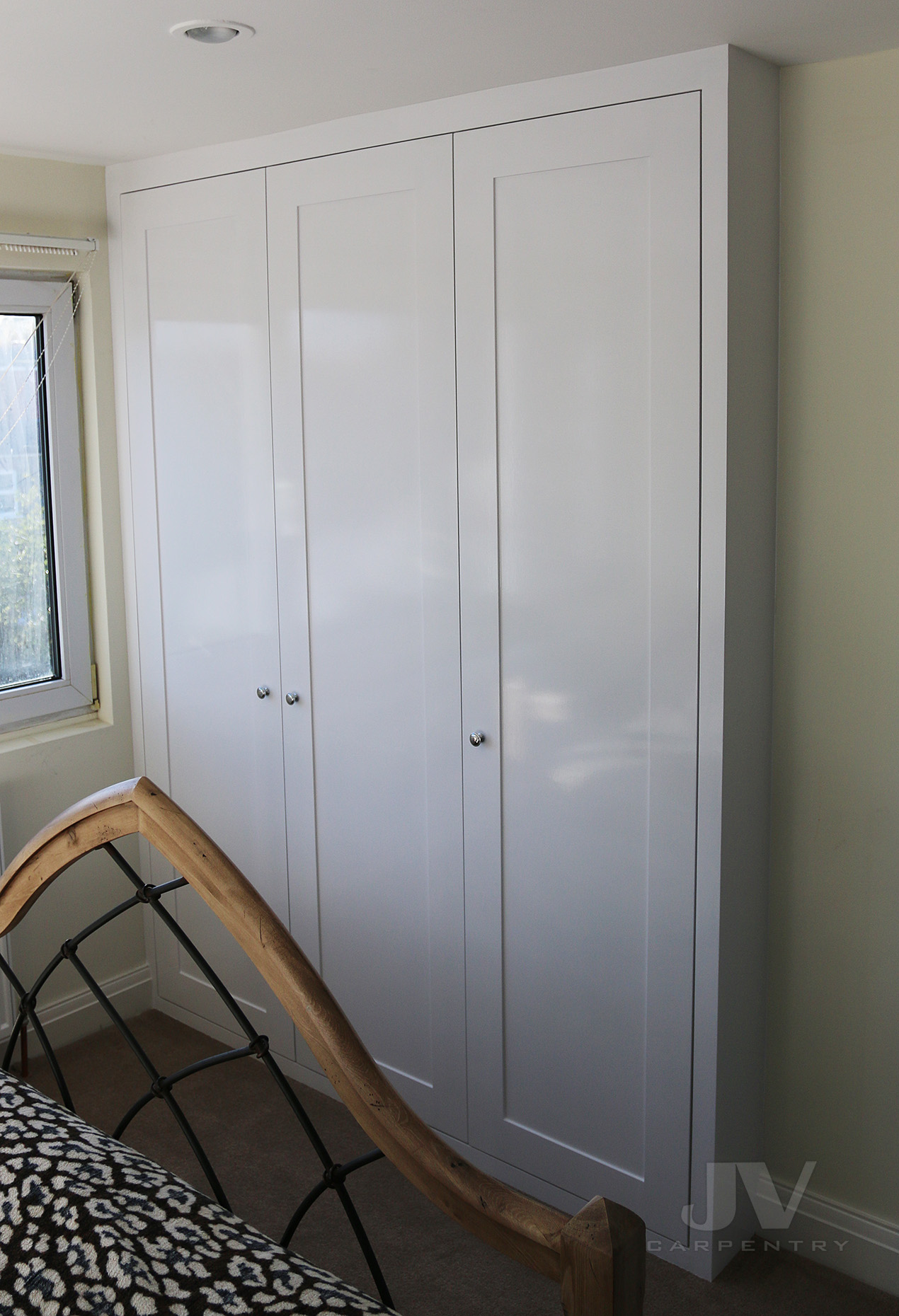 Great example of the white fitted wardrobe we've made in Ruislip. The wardrobe designed with 3 shaker doors and it was fitted into an alcove space.
White fitted wardrobes with desk, Ealing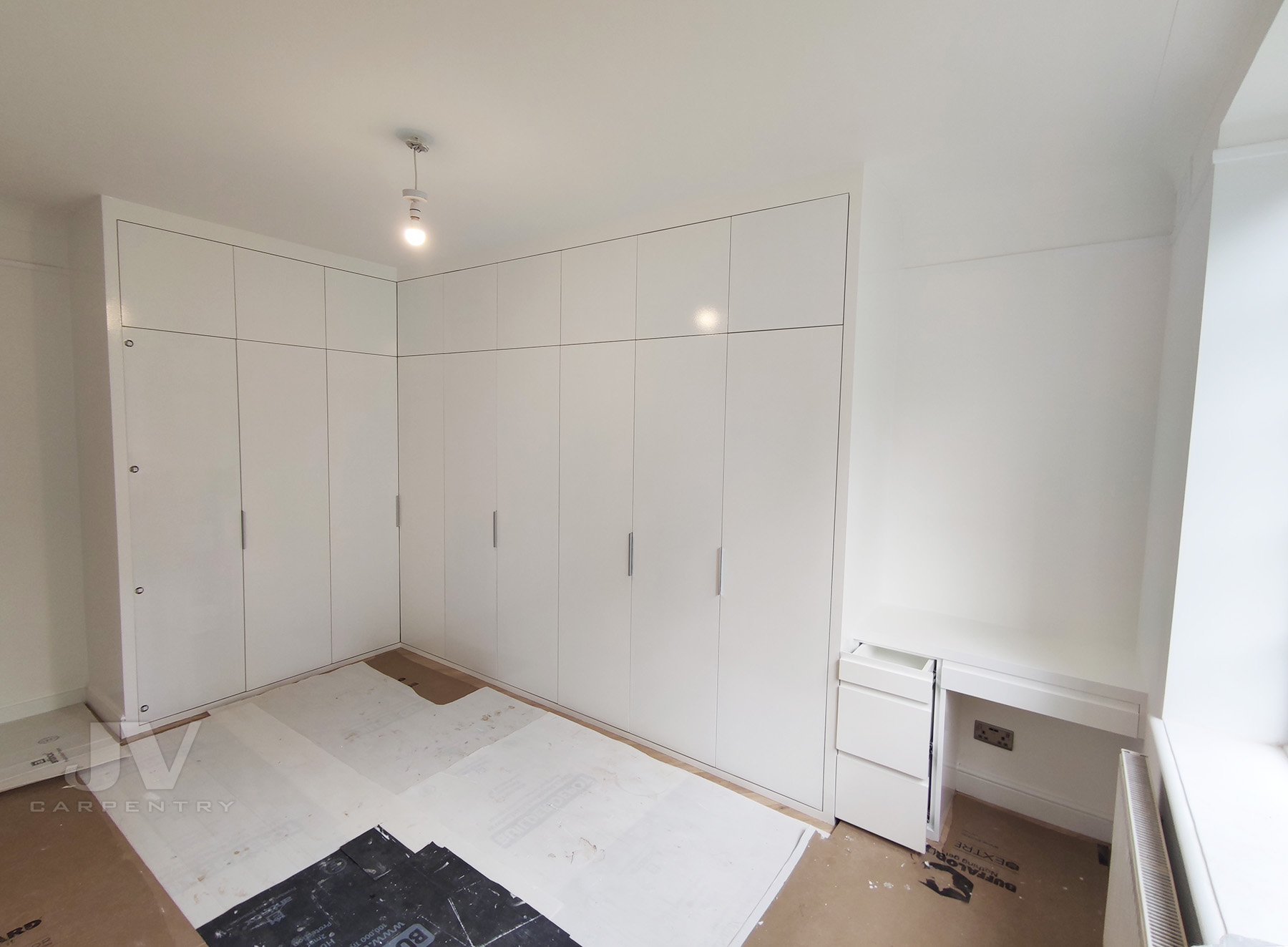 Massive white fitted wardrobe designed to cover two walls installed in Ealling in the beginning of 2021. A little desk space is a very important option if you have to work from home these days.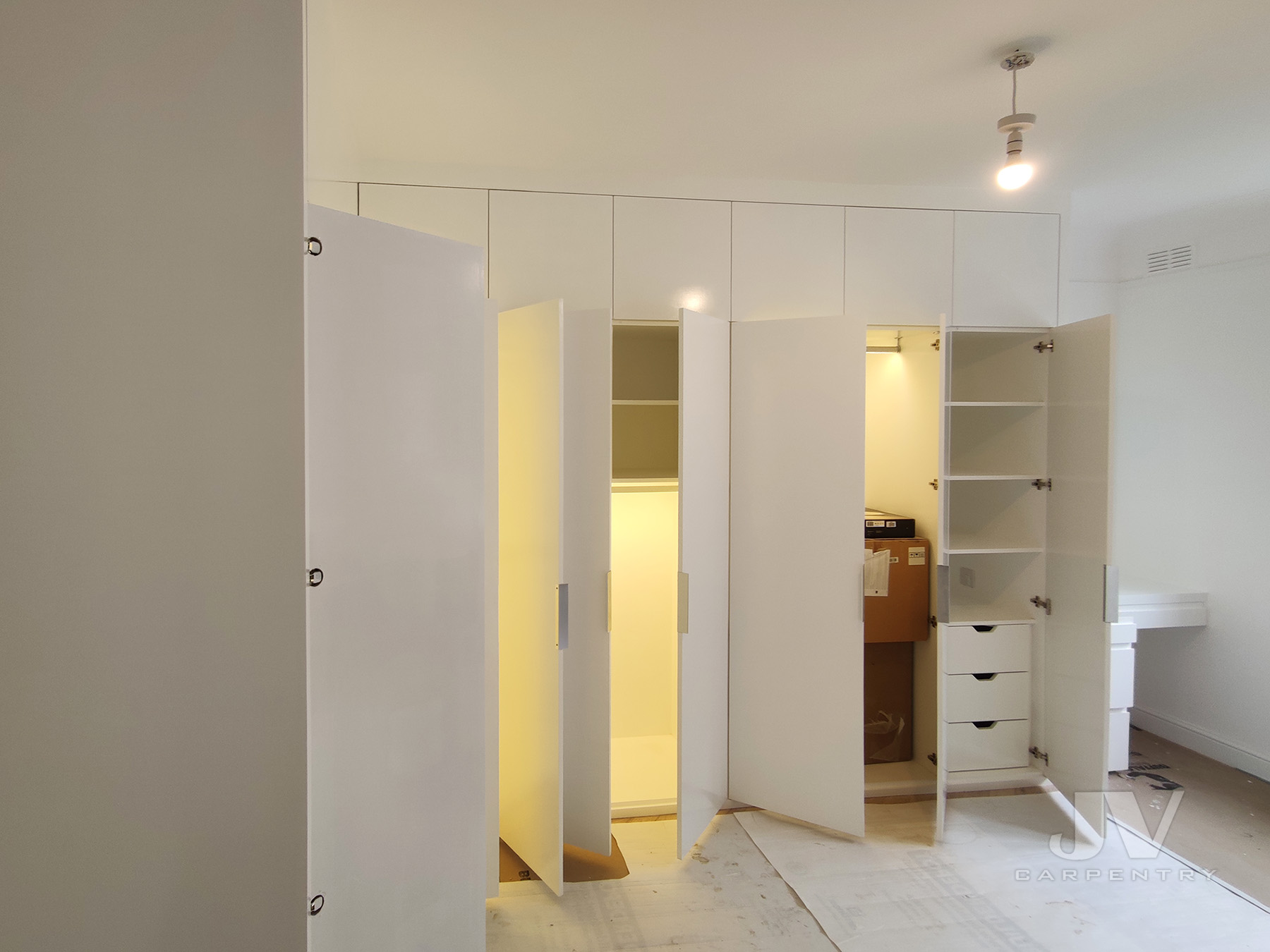 Interior of this wardrobe features lots of drawers and hanging bars with LED light.
White built-in wardrobe with drawers at the bottom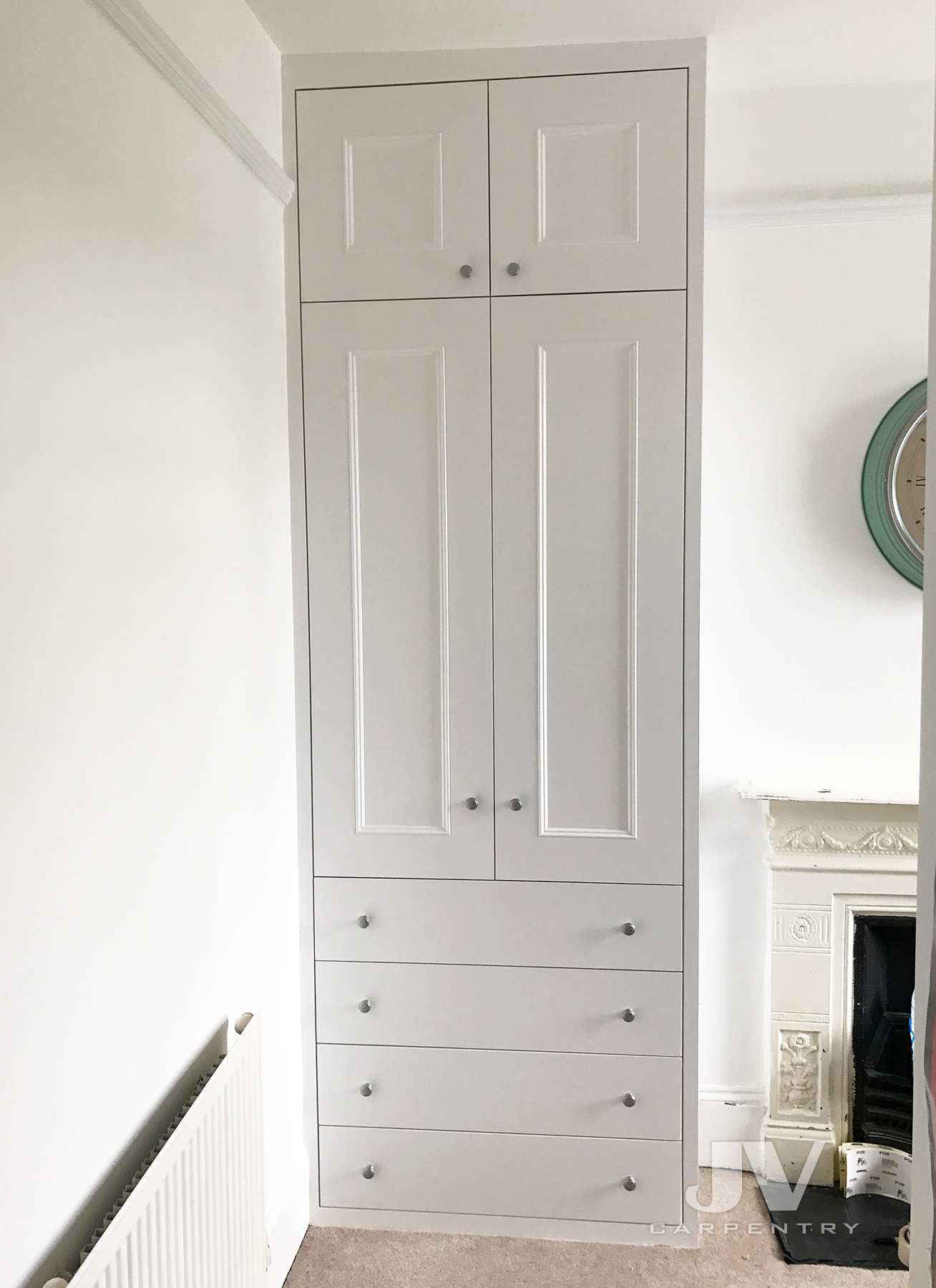 Another idea of the white fitted wardrobe installed into an alcove space beside the fireplace. This wardrobe is designed with 4 external drawers at the bottom and cupboard space at the top. External drawers are better accessible and easier to use compared to the drawers located inside the wardrobe because you don't need to open the doors in order to use them. This built in wardrobe is made out of MDF and it has been painted with white eggshell finish.