Built-in dressing table
A fitted Dressing Table is an essential aspect of any dressing room or bedroom. Dressing tables have a wide range of uses and purposes. It is mainly used for make-up but you can also use this piece of furniture to store all your personal accessories, makeup, lotions, body care creams and many other items. We can craft our bespoke dressing tables in any style you want. Normally we make our toilet tables with two chest drawers either side, allowing you to store the things in an organised manner and wooden table top providing you with lots of extra surface area for work and storage.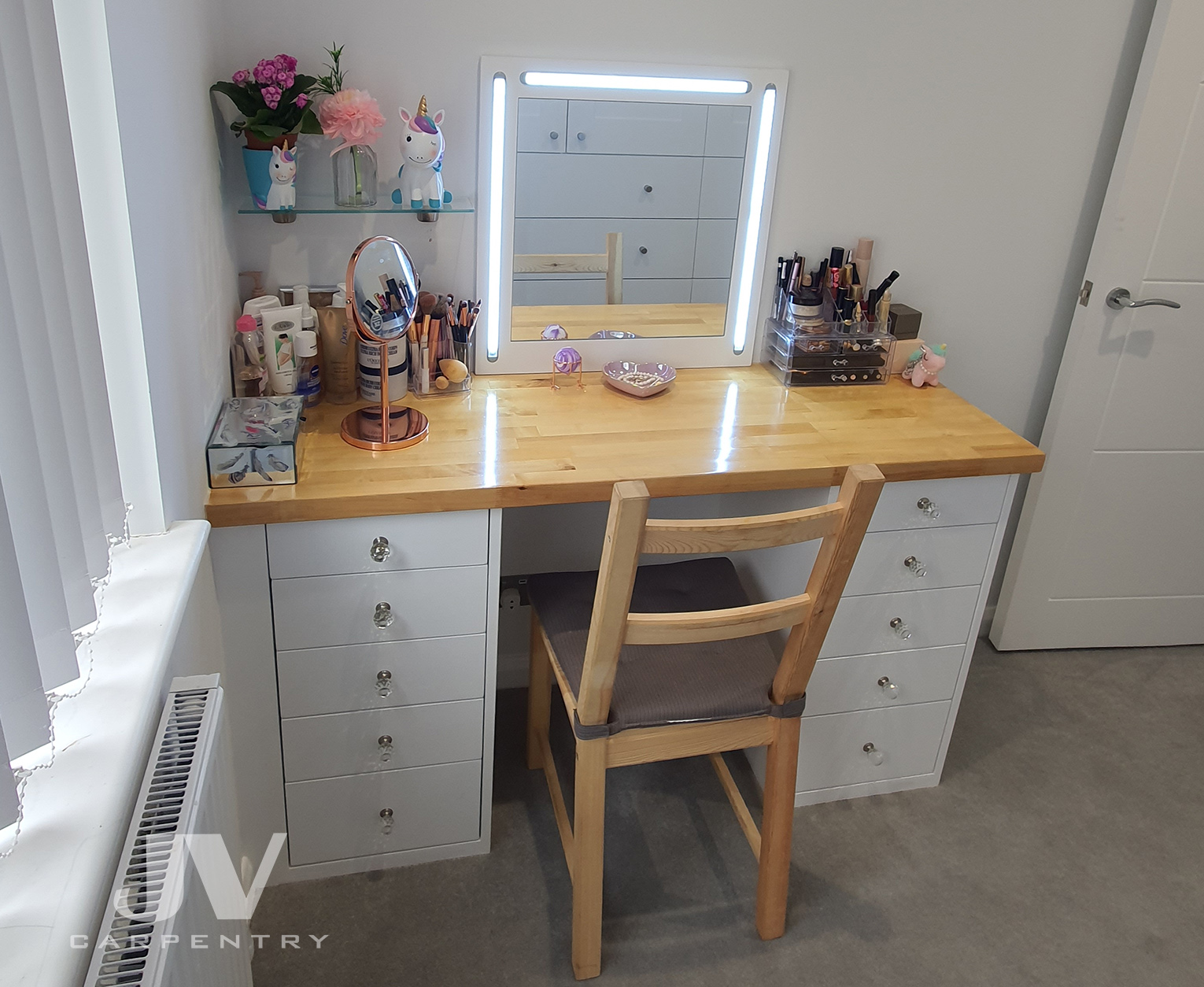 Elegant and modern bespoke dressing table designed to be fitted in the corner of the small dressing room. This made-to-measure make-up table made with 10 different size drawers underneath of the wooden top. The drawers are providing massive storage space for makeup and skin care products. Every chest of drawers made with one shallow drawer at the top to organise lots of smaller items one large drawer at the very bottom and two medium size drawers in between. This table also featuring custom made make-up mirror with LED lights which comes with dimmer switch to get your perfect level of brightness.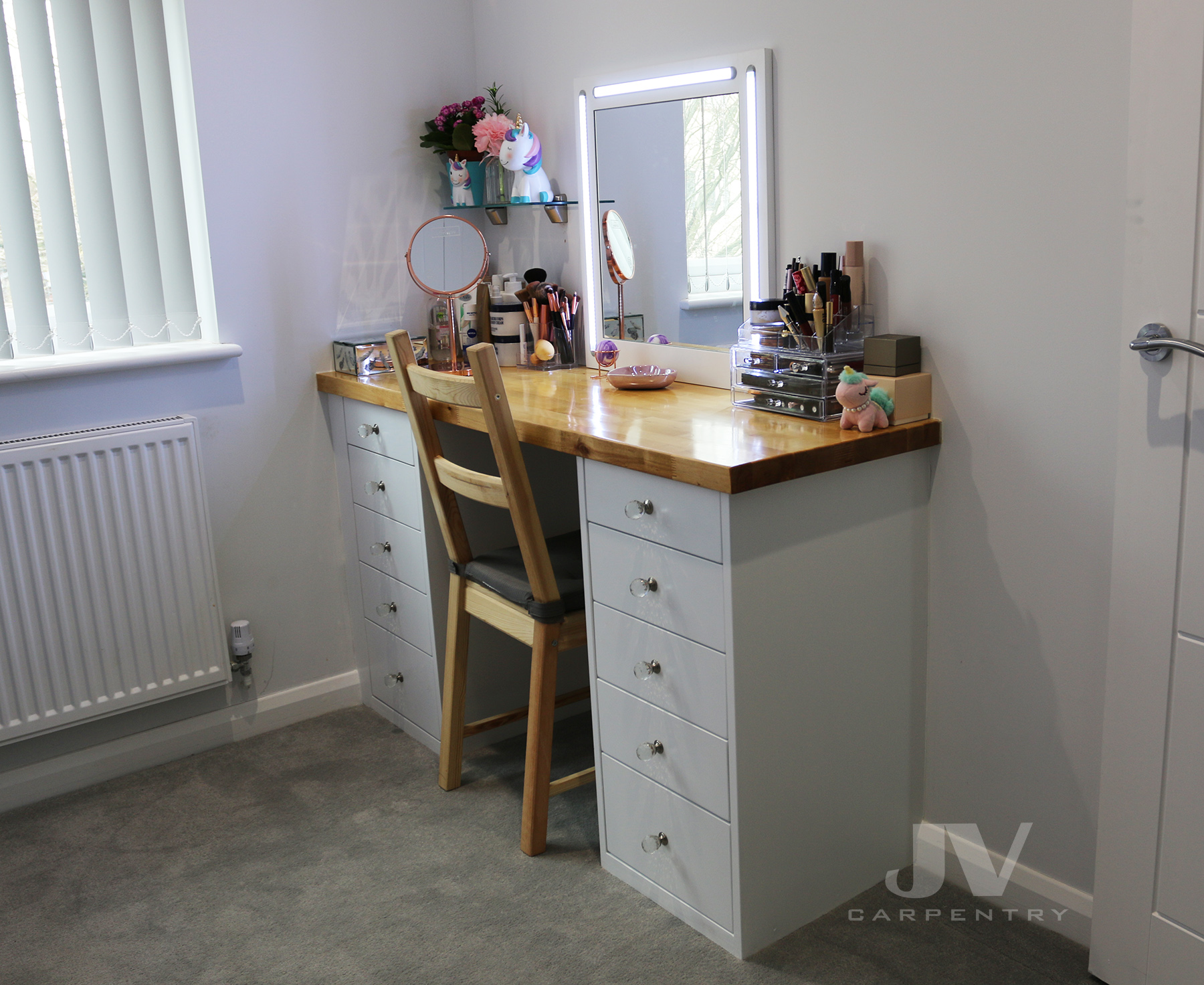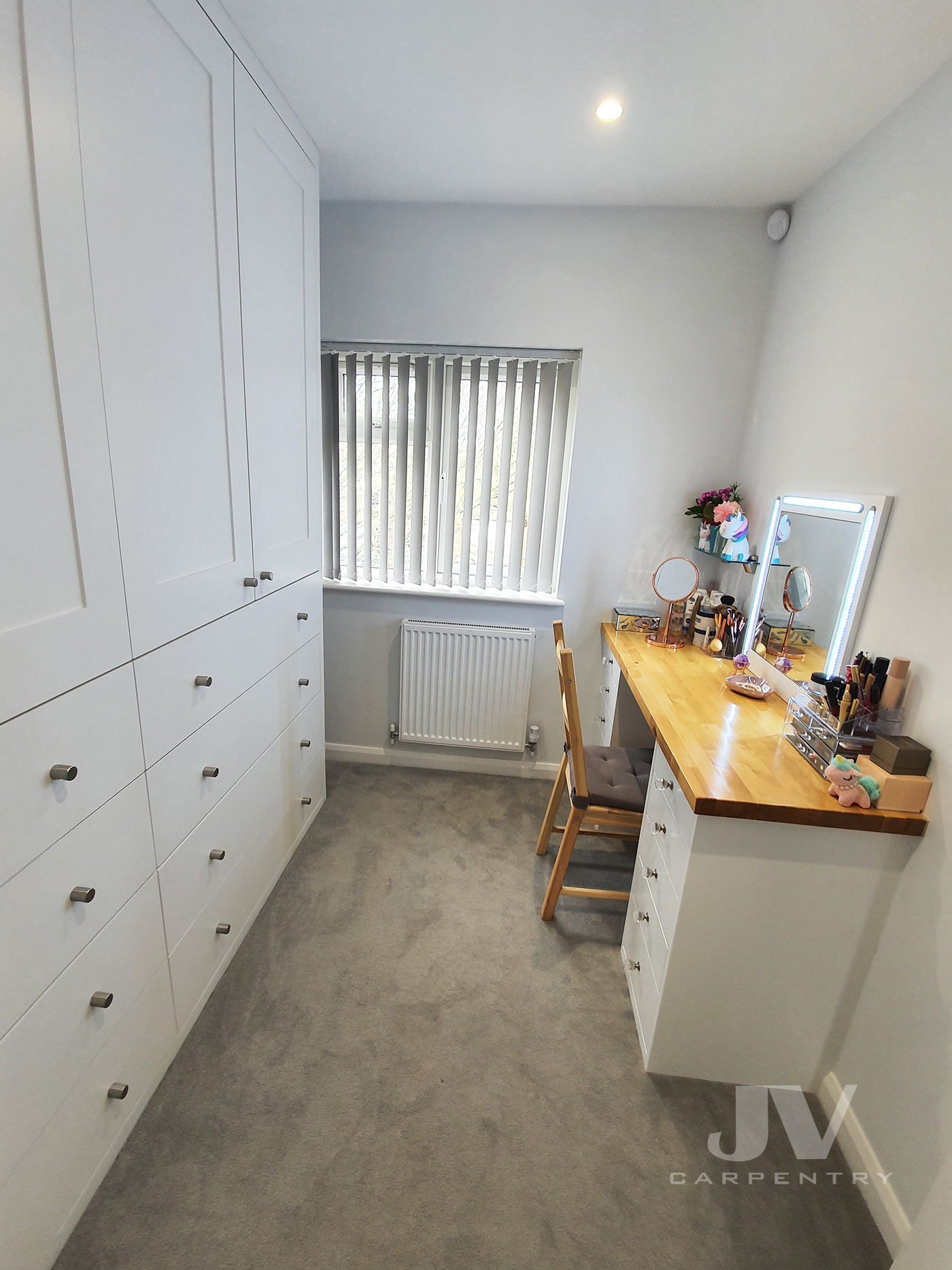 This built-in Dressing table has been designed for our customer in East London. We made this table out of MDF and with pine worktop at the top. We hand painted all MDF on site with three coats of paint with white eggshell topcoat. The table top was lacquered with glossy finish.