9 Fitted Wardrobes with Dressing Table Ideas
A Fitted Wardrobe and a Dressing Table is an essential aspect of any bedroom, so why don't you put them together and design a bespoke fitted wardrobe with a dressing table as one unit. On this page we are sharing some great ideas on how to design your built in wardrobe integrated with a dressing table.  I hope that gives you some ideas to choose your perfect design.
Built-in wardrobe with floating shelves and dressing table with drawer, Camden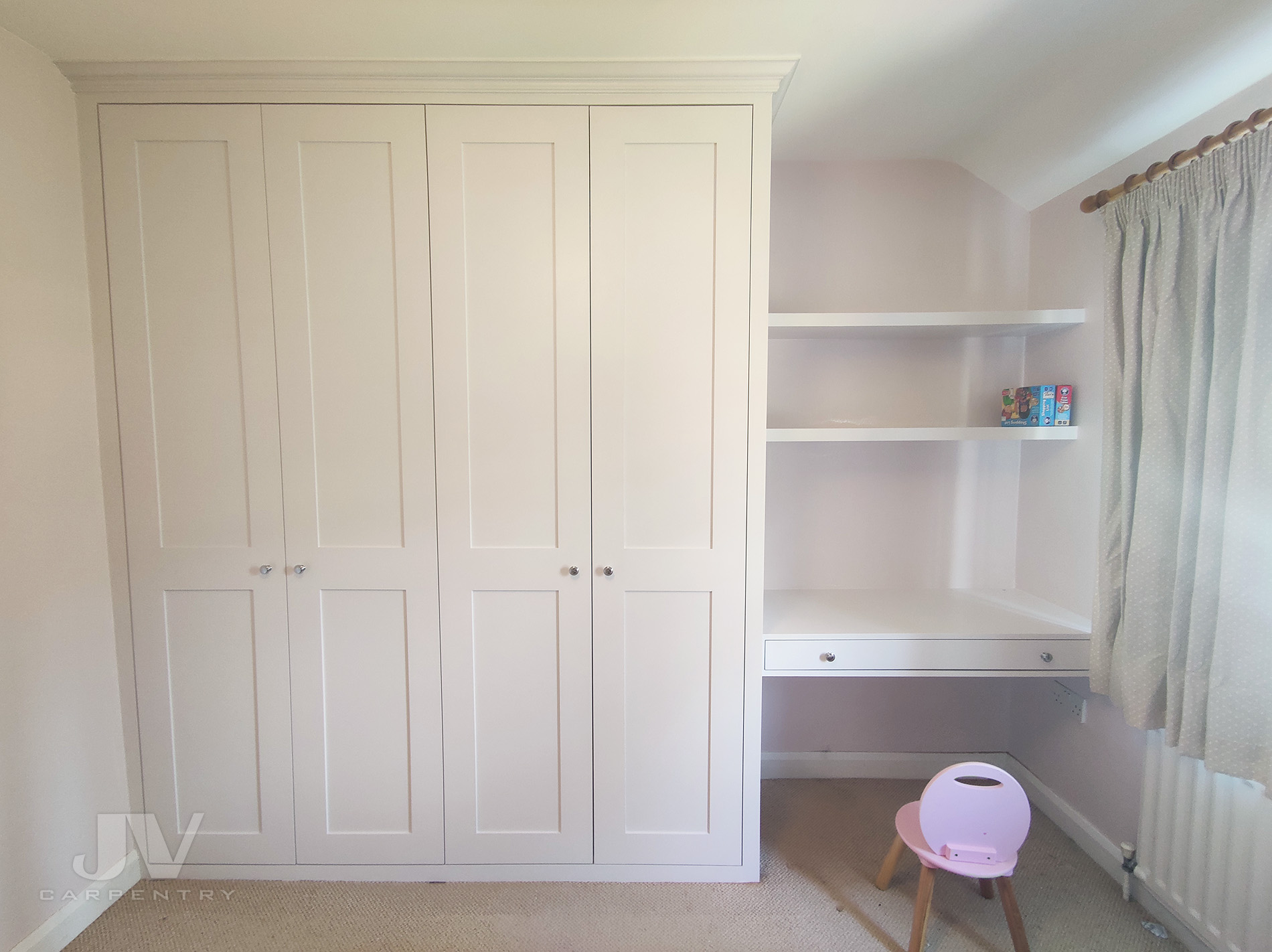 Bespoke white fitted wardrobe made with the dressing table on the side we made in Camden Town in spring 2021. The table has been designed with the drawer underneath and it's ideal storage for small things like make-up and jewelry, moreover 2 floating shelves above the dressing table turn empty wall into a nice place for displaying things and storing the books.
Fitted wardrobe with home office desk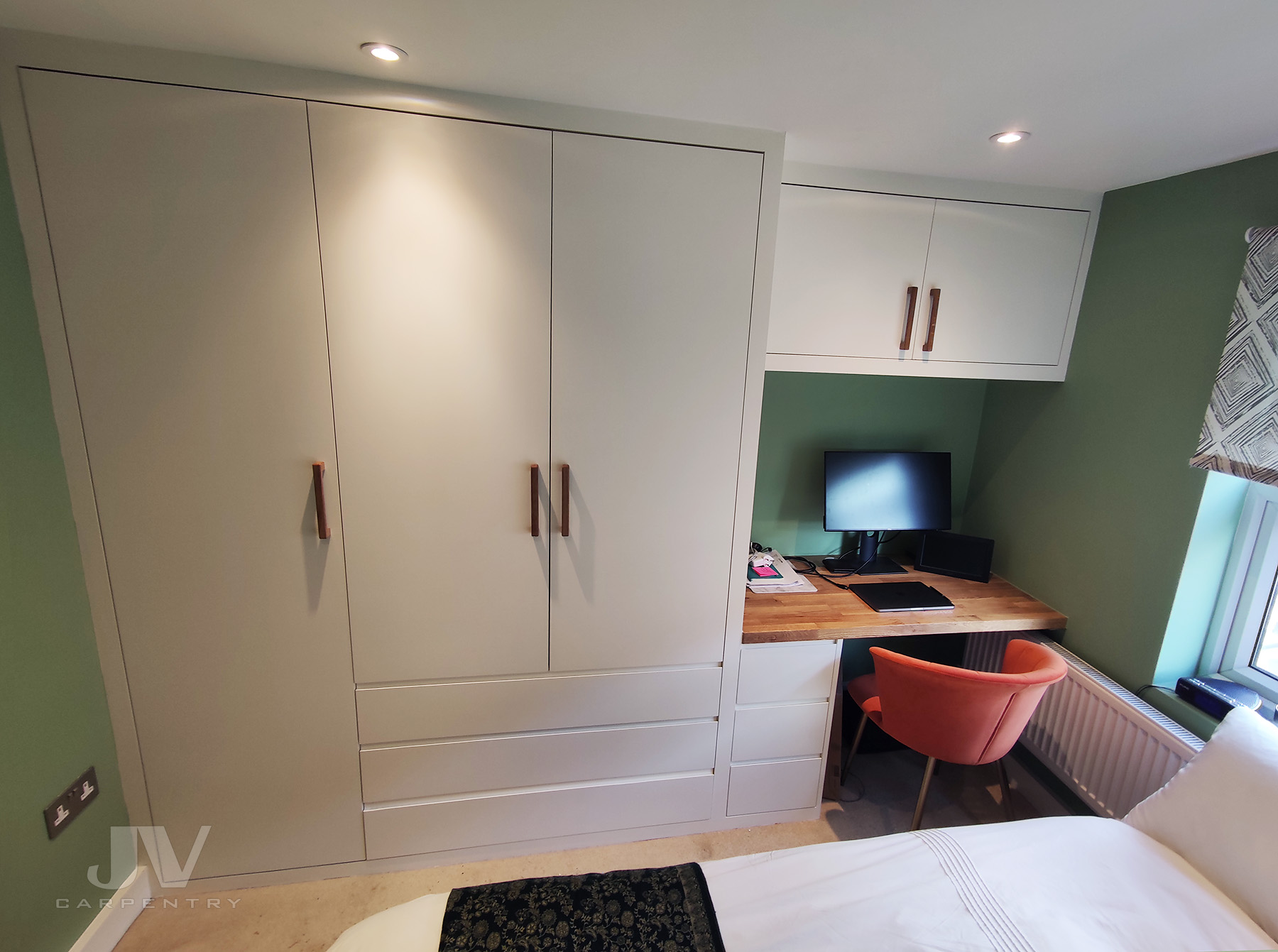 These days more and more people start to work from home and a fitted desk in your bedroom will give you some working area. This fitted wardrobe was designed with a home office desk, some drawers for storing your office stuff plus overhead storage to maximize all potential space.
Fitted Wardrobe around window with dressing table, Harrow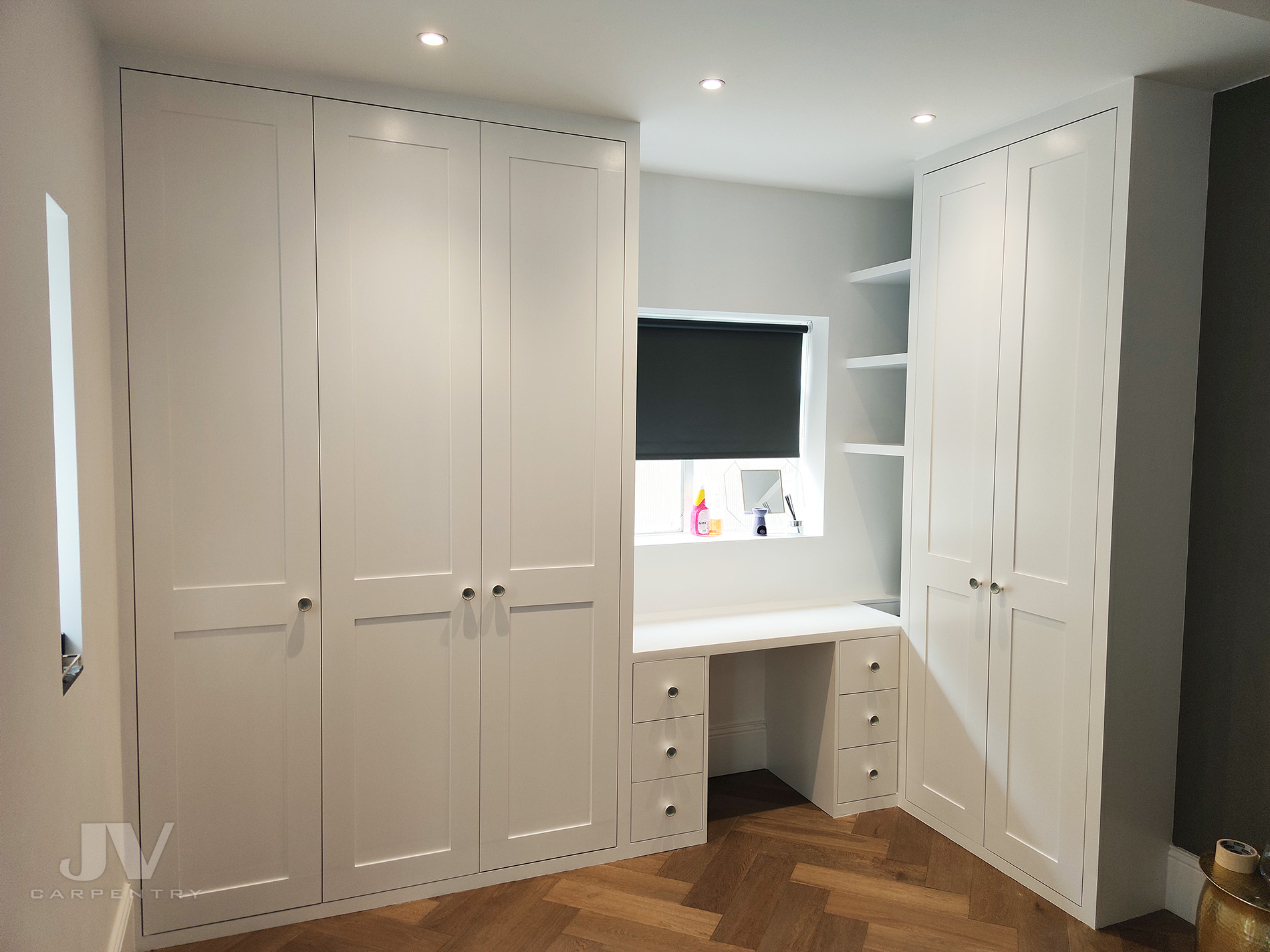 We built quite interesting fitted wardrobe with dressing table and chest of drawers under the table in Harrow, West London. The wardrobe designed to be fitted onto two walls and around the window creating an L shape. To make the space in the corner of the wardrobe useable we created a hatch for an extra basket storage and some shelving space below. Together with the customer we came to this clever solution.
Dressing table inside the fitted wardrobe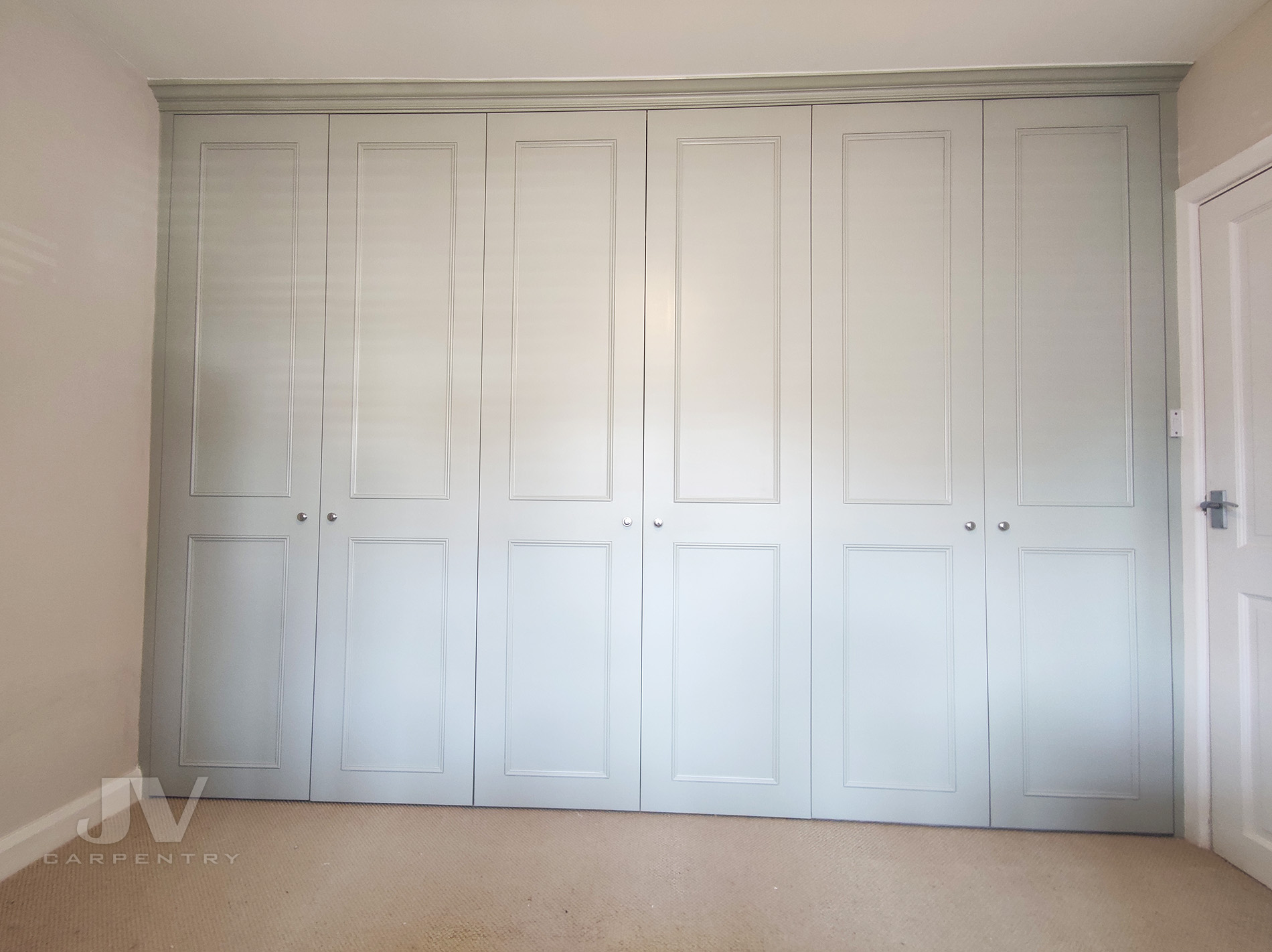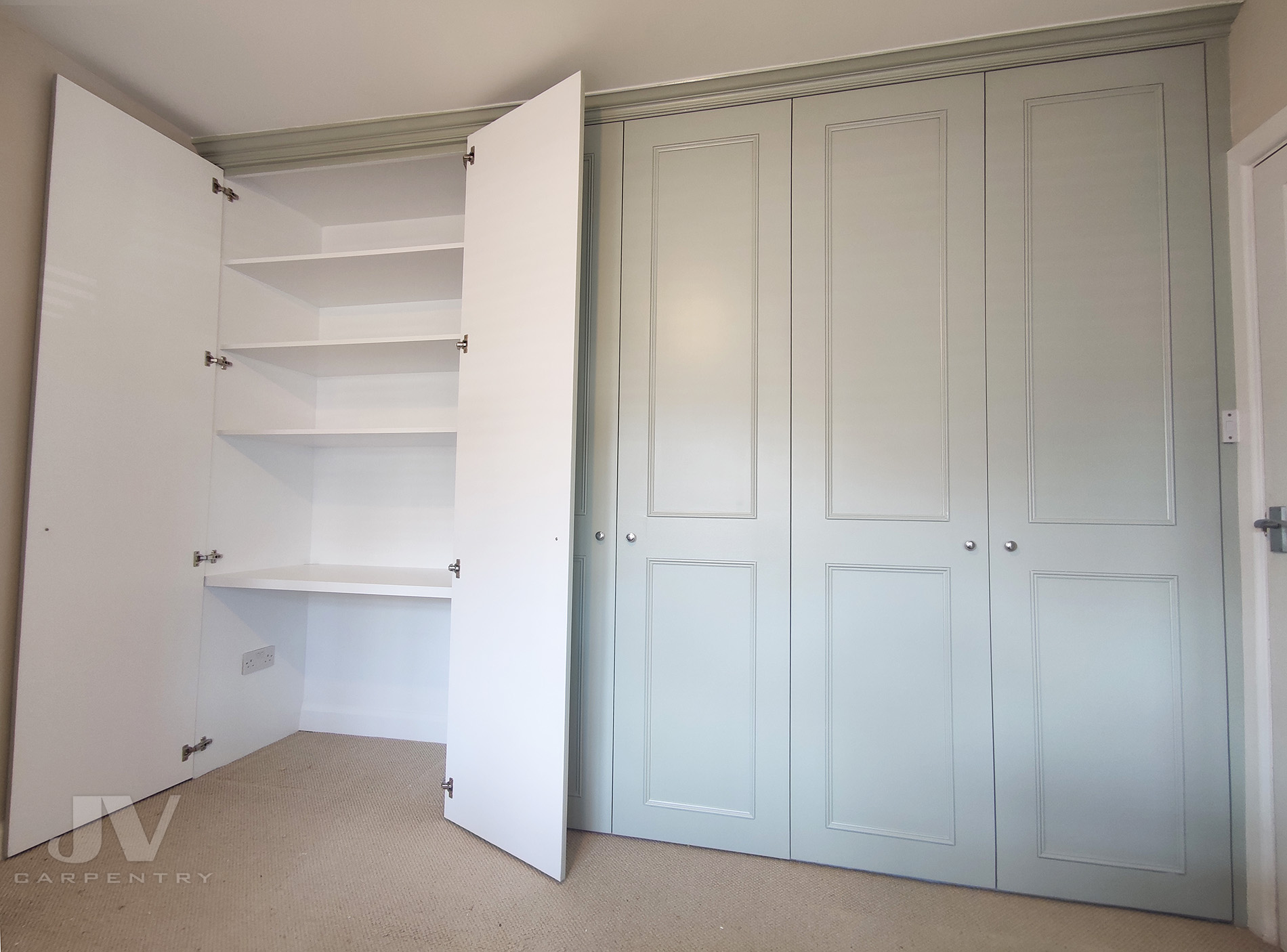 One of our recent projects when we designed a fitted wardrobe with a dressing table inside. In order to use it you simply need to open the last two doors and inside you will find a nice dressing table with the shelves above. Great idea if you want to keep your dressing table hidden inside your wardrobe.
Fitted wardrobes with dressing table in between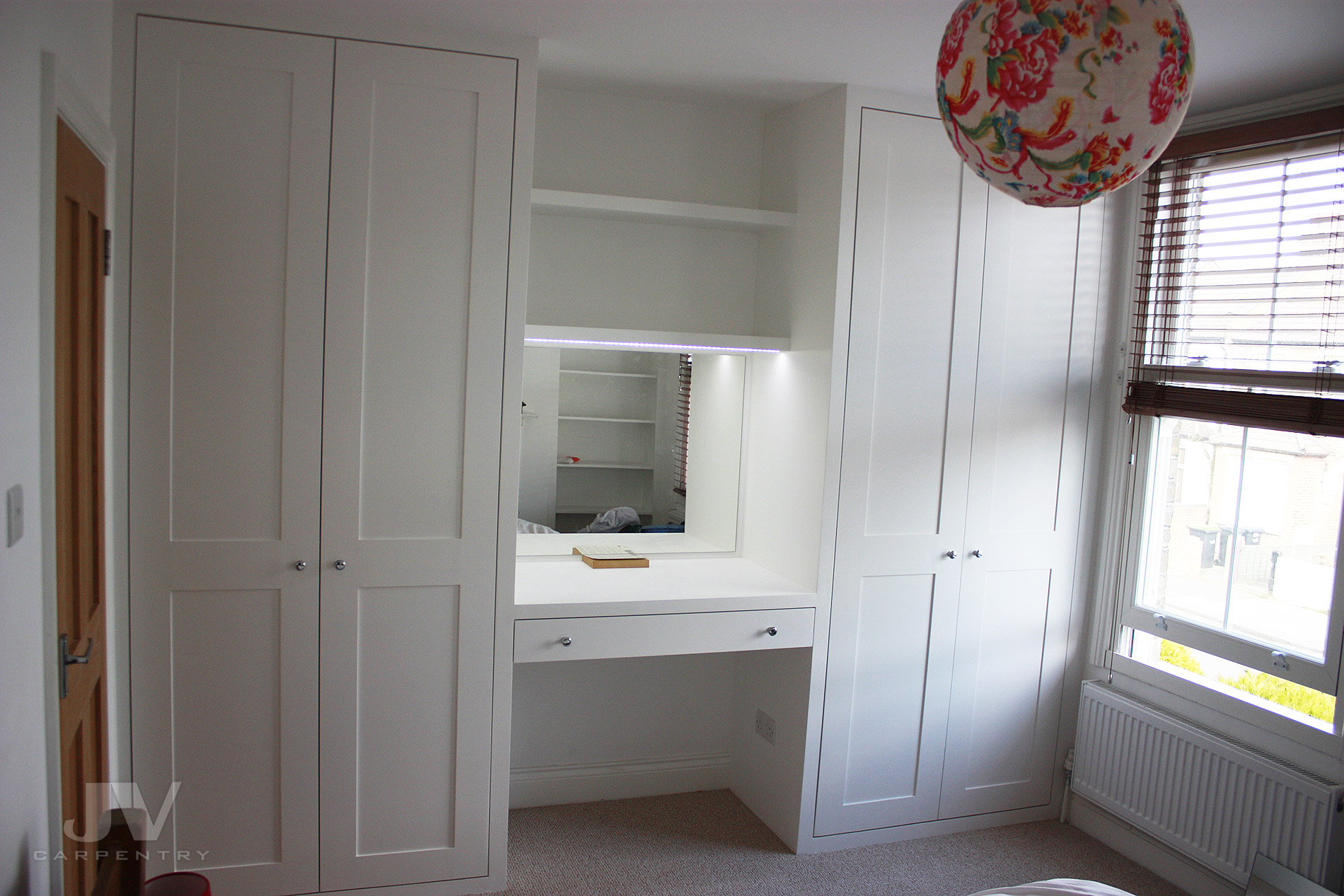 We designed these two fitted wardrobes with a dressing table in between with the mirror and floating shelves above. As you noticed from the photo we installed LED strip light In one of the floating shelves just above the dressing table. There is also a large drawer underneath the desk for makeup storage.
Modern bespoke wardrobe with dressing table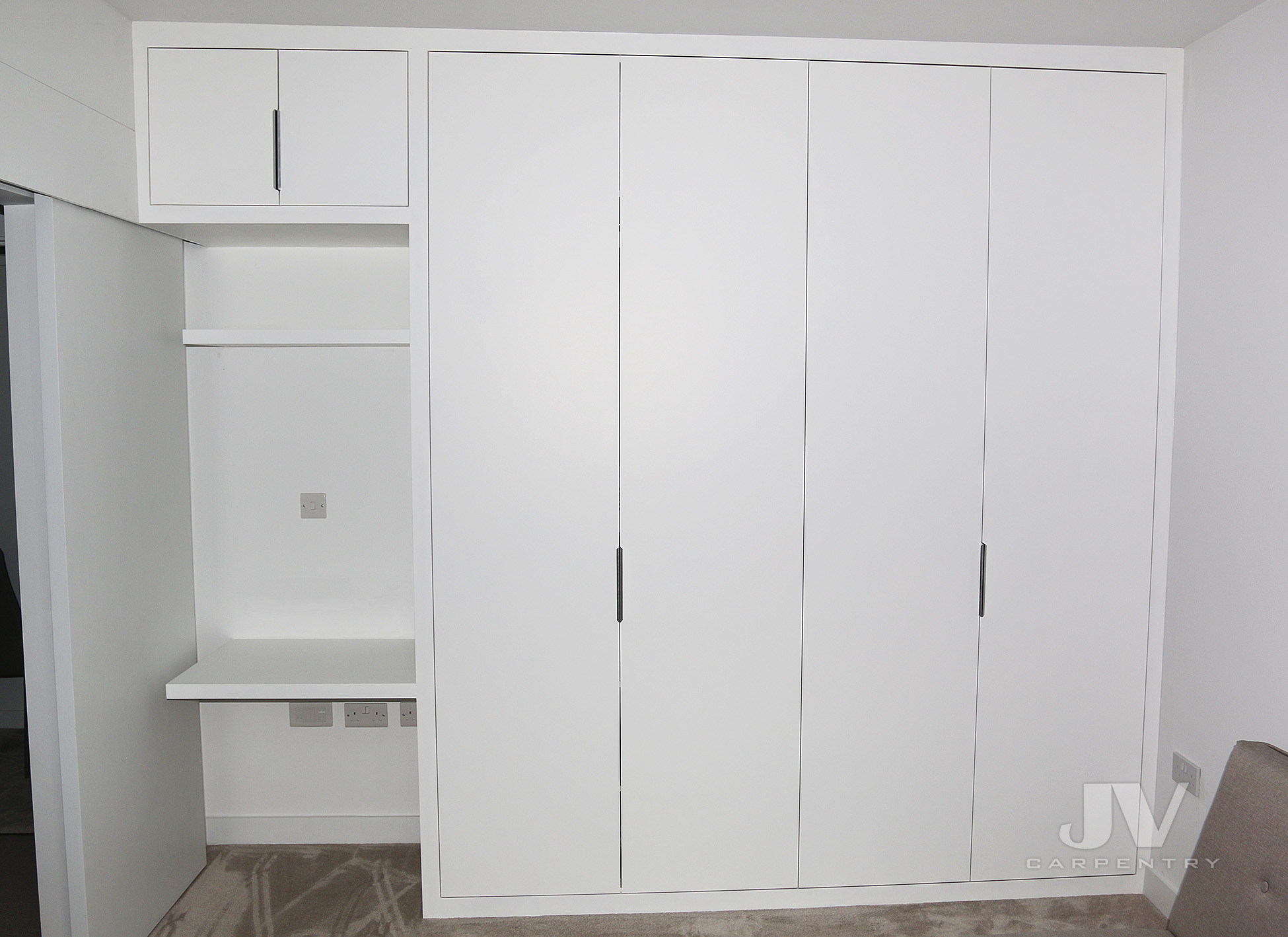 Here is a good idea of a contemporary fitted wardrobe with a dressing table we made in the past. You can see that the dressing table is designed with an overhead cupboard and shelving space above. The wardrobe features modern plain doors and edge handles. Minimalistic design making this bespoke wardrobe with dressing table perfect storage solution for modern properties.
Fitted wardrobe with dressing table on the side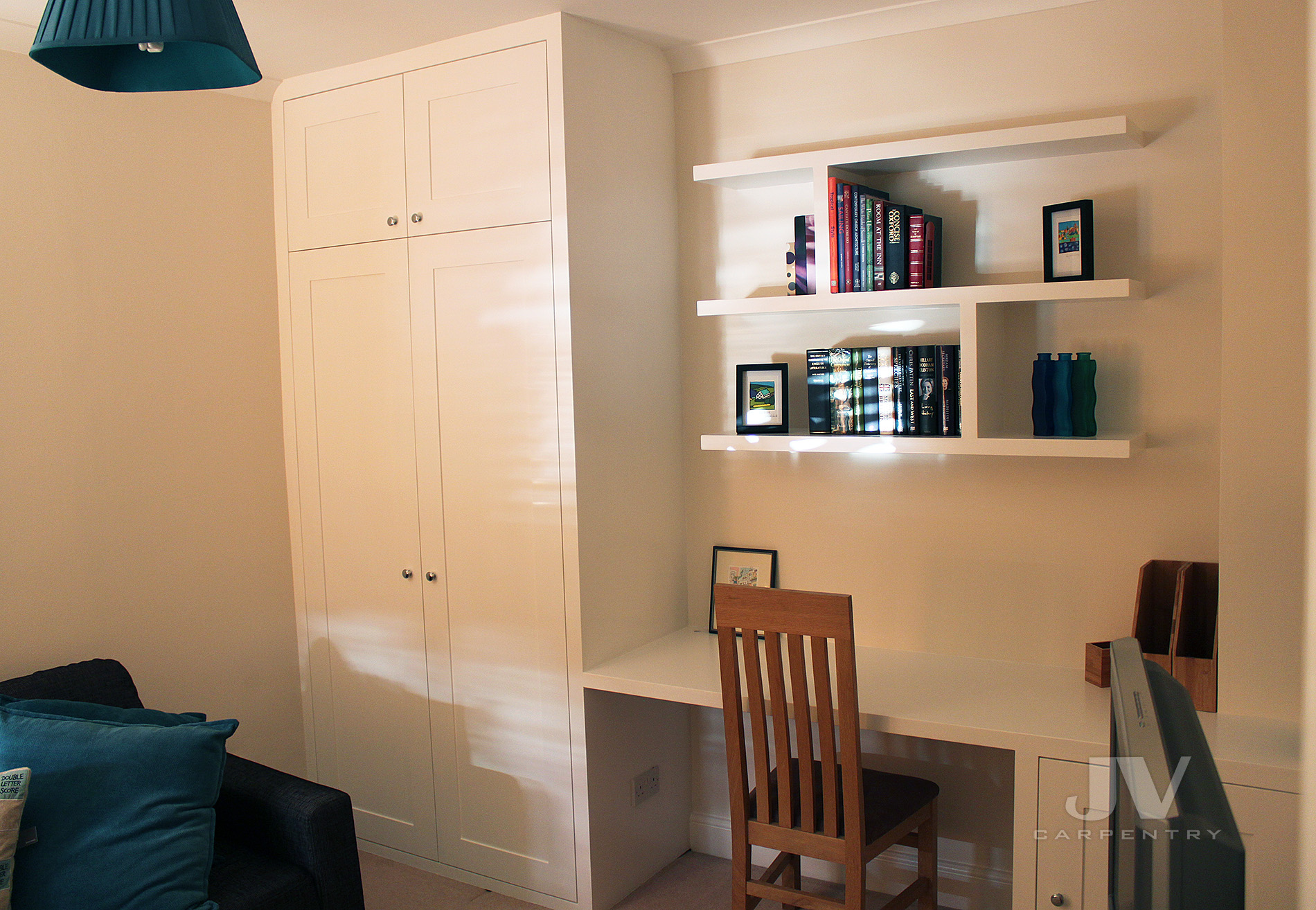 In this example we design this wardrobe to be built with the dressing table on the side. The table features a cabinet space at the bottom and an interesting set of floating shelves above.