Alcove shelves with lights
Here we are sharing with you the pictures of alcove shelves with lights and cabinets at the bottom. It's always a great idea to integrate a strip light into your alcove floating shelves and it completely transforms your living room. By adding light into the bookshelves not only illuminate your display items and picture frames but also add a cozy atmosphere into your living room and boost your mood on a rainy day.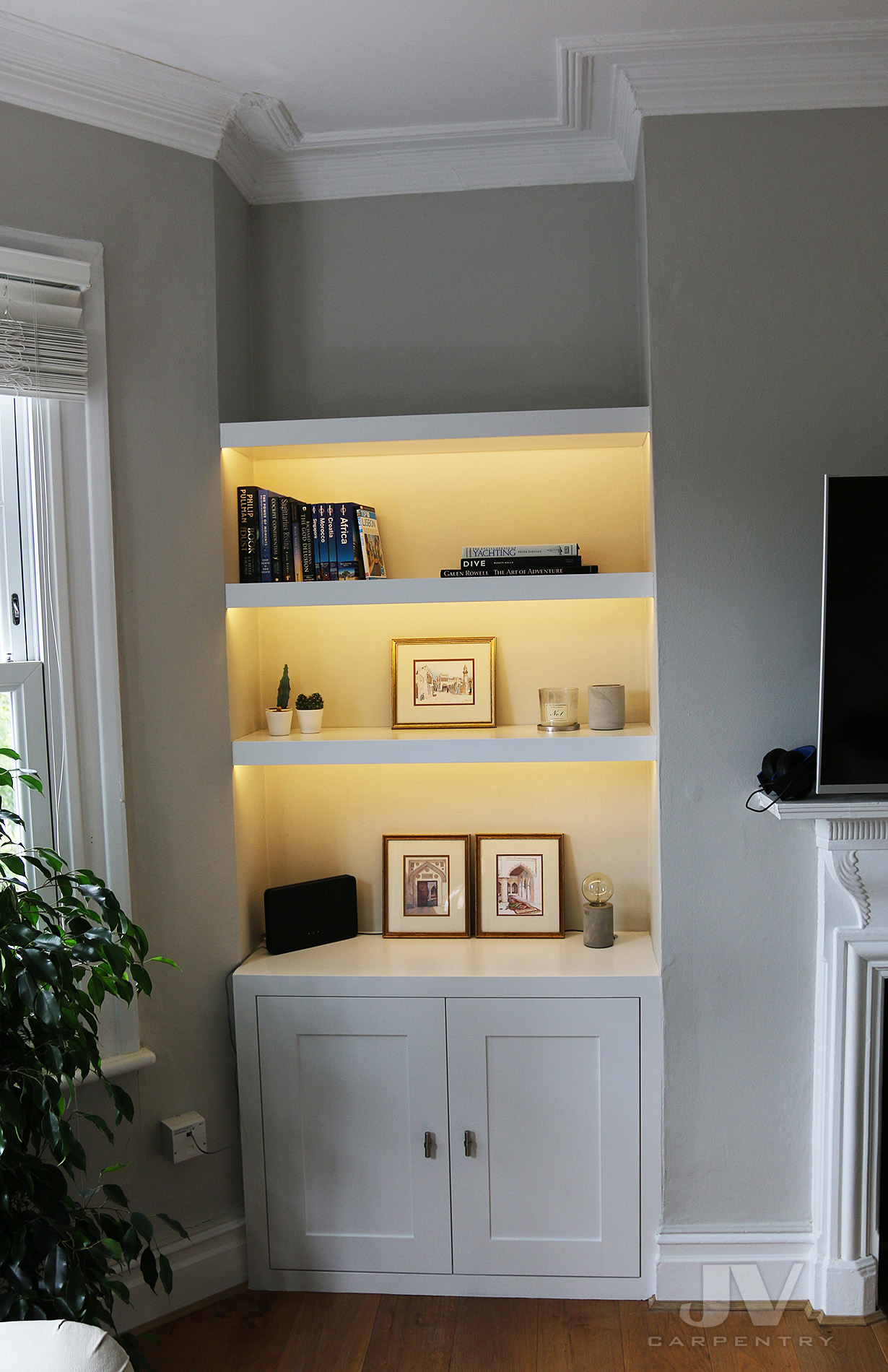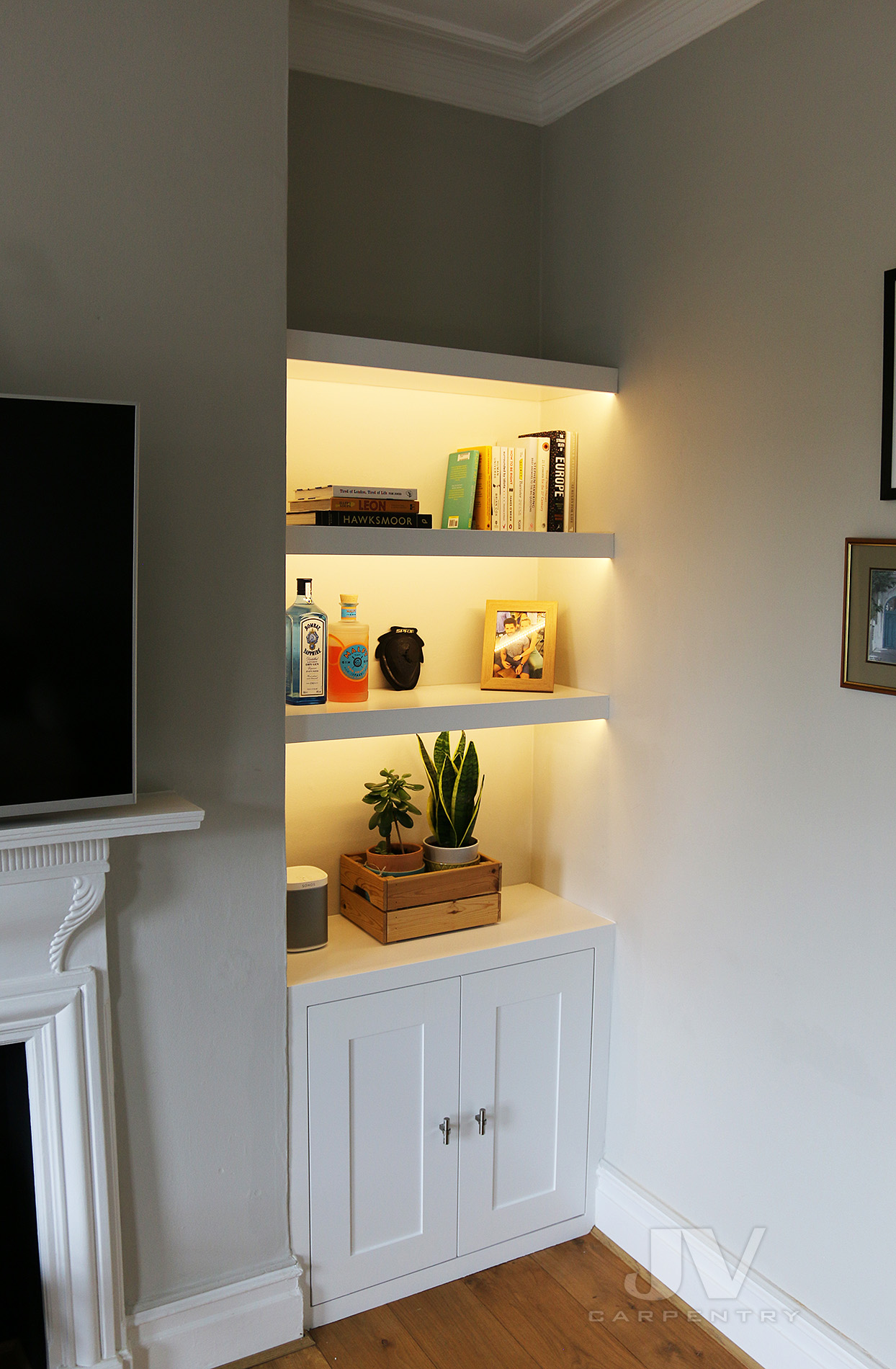 We did this project for our customer who is based in Wandsworth South West London. We spent 1 day to install those fitted alcove shelving with cabinets and lights and another day on site to paint them by professional decorator. They were made out of MDF. The cost of these pair alcove cabinets with floating shelves either side of the chimney breast was £2450+VAT. For the lights fitted into the shelves we charged £950+VAT making the total cost of this project £3400+VAT.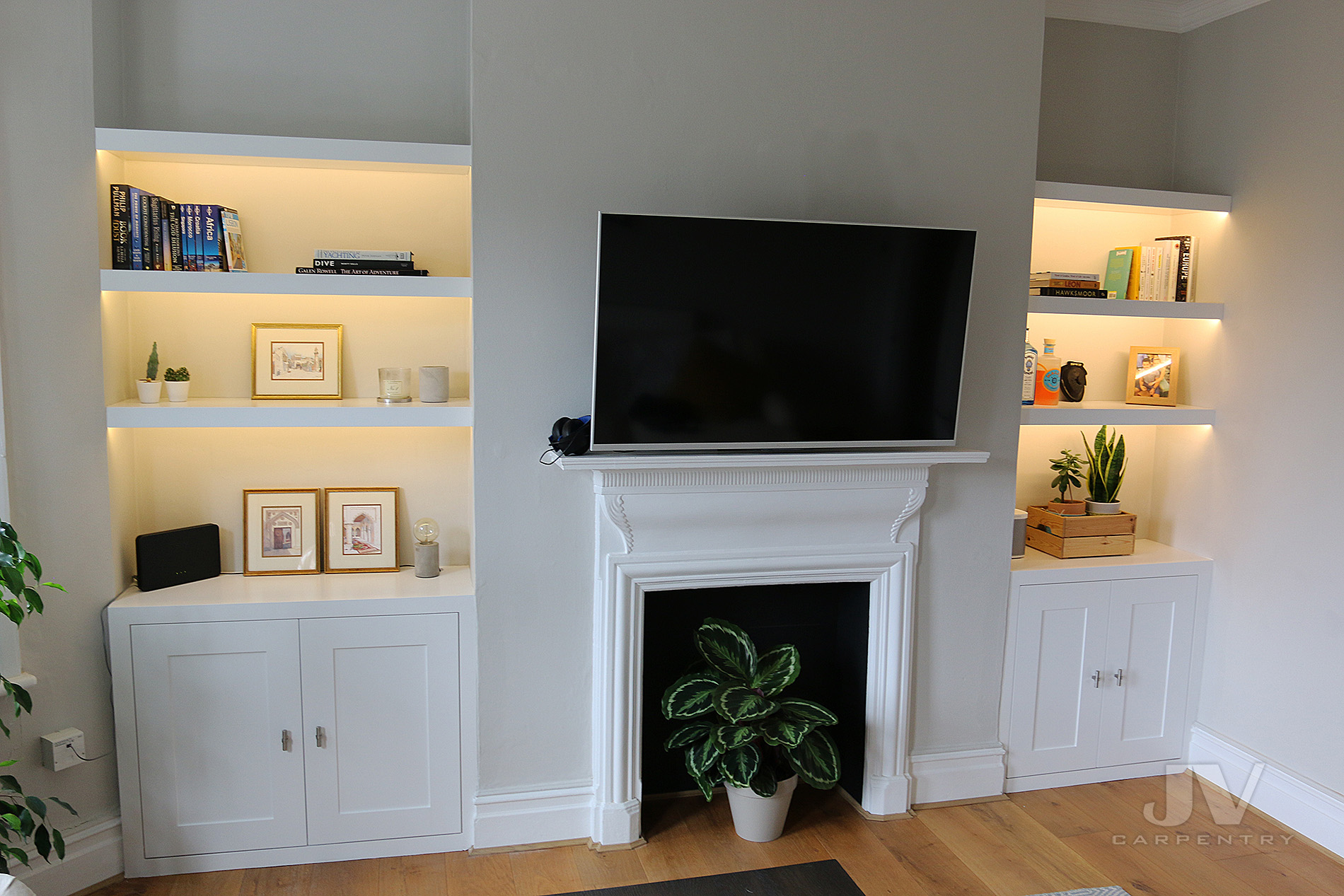 How do we install LED light into the floating shelves?
Each floating shelf is made with a small lip at the front where we attach strip light pointing to the back wall, this way we keep LED lights hidden from direct view. So we do need to get the wires to each shelf and to do this we need to chase the wall and create a channel for the cables. Then we install a transformer with a dimmer inside the alcove cabinet. We can also provide you with a remote controller so you can dim LED strip lights with it. After we finish installation our painter makes good and paints the walls at the same time when painting the alcove cabinets and shelves.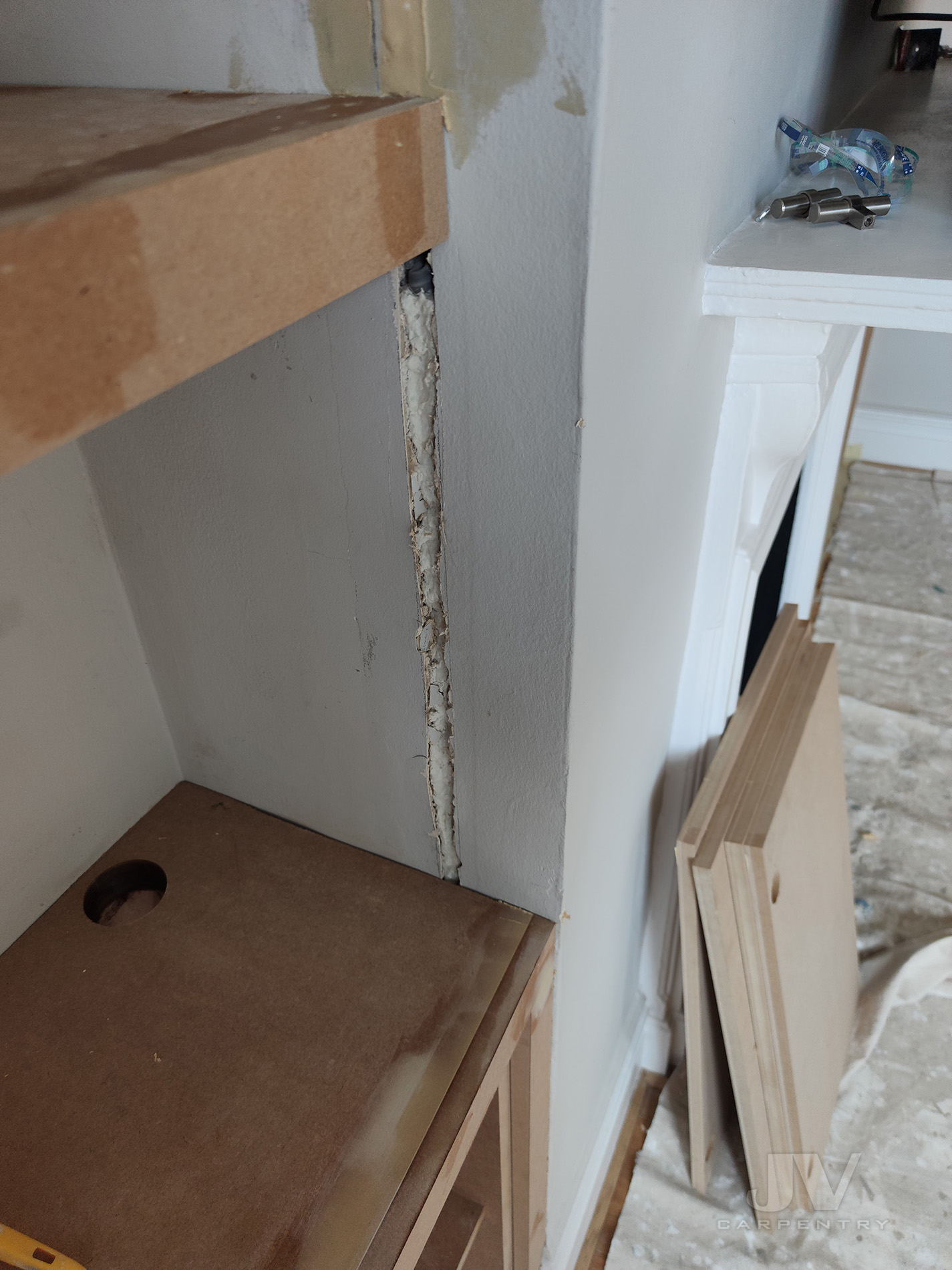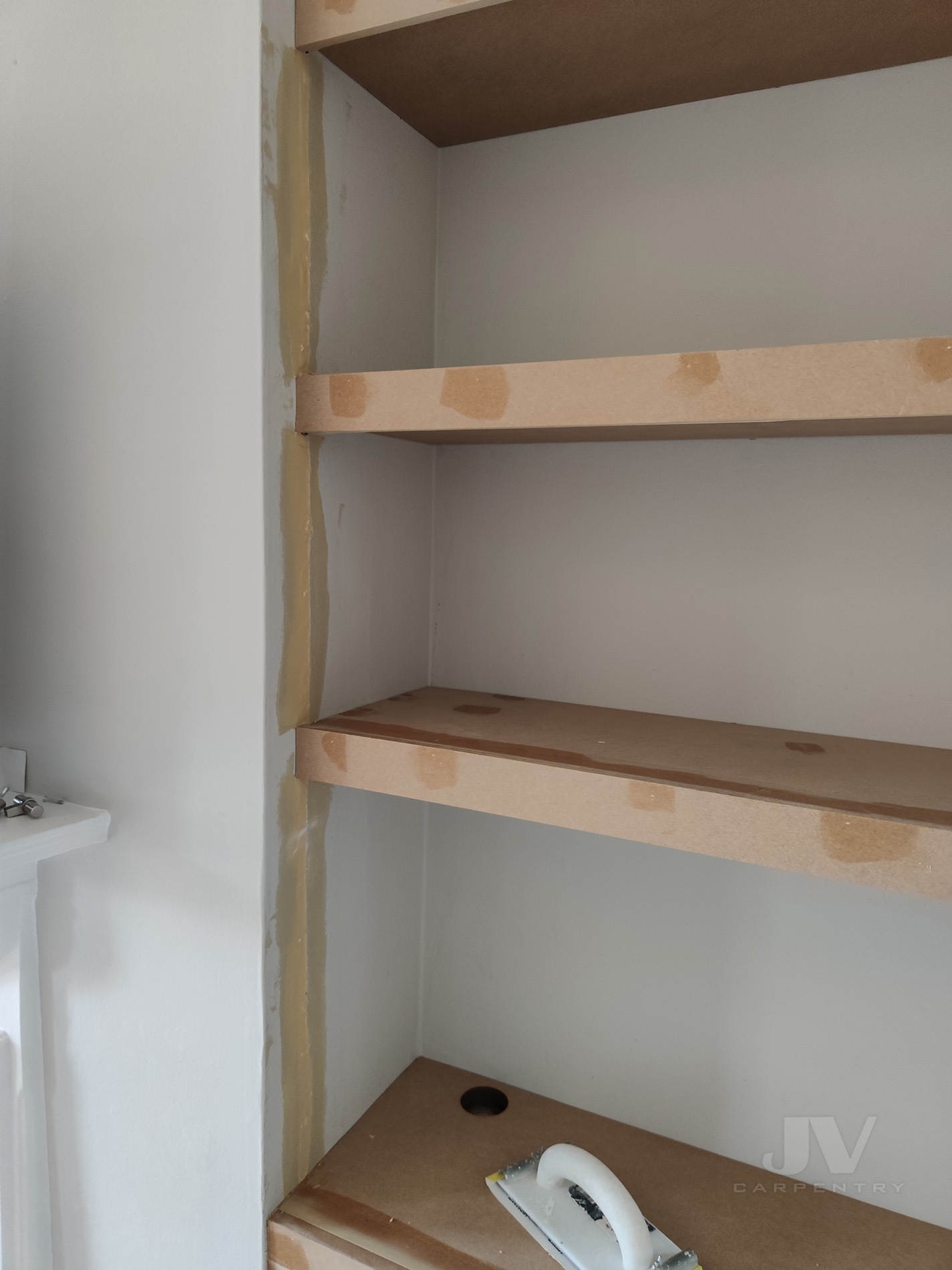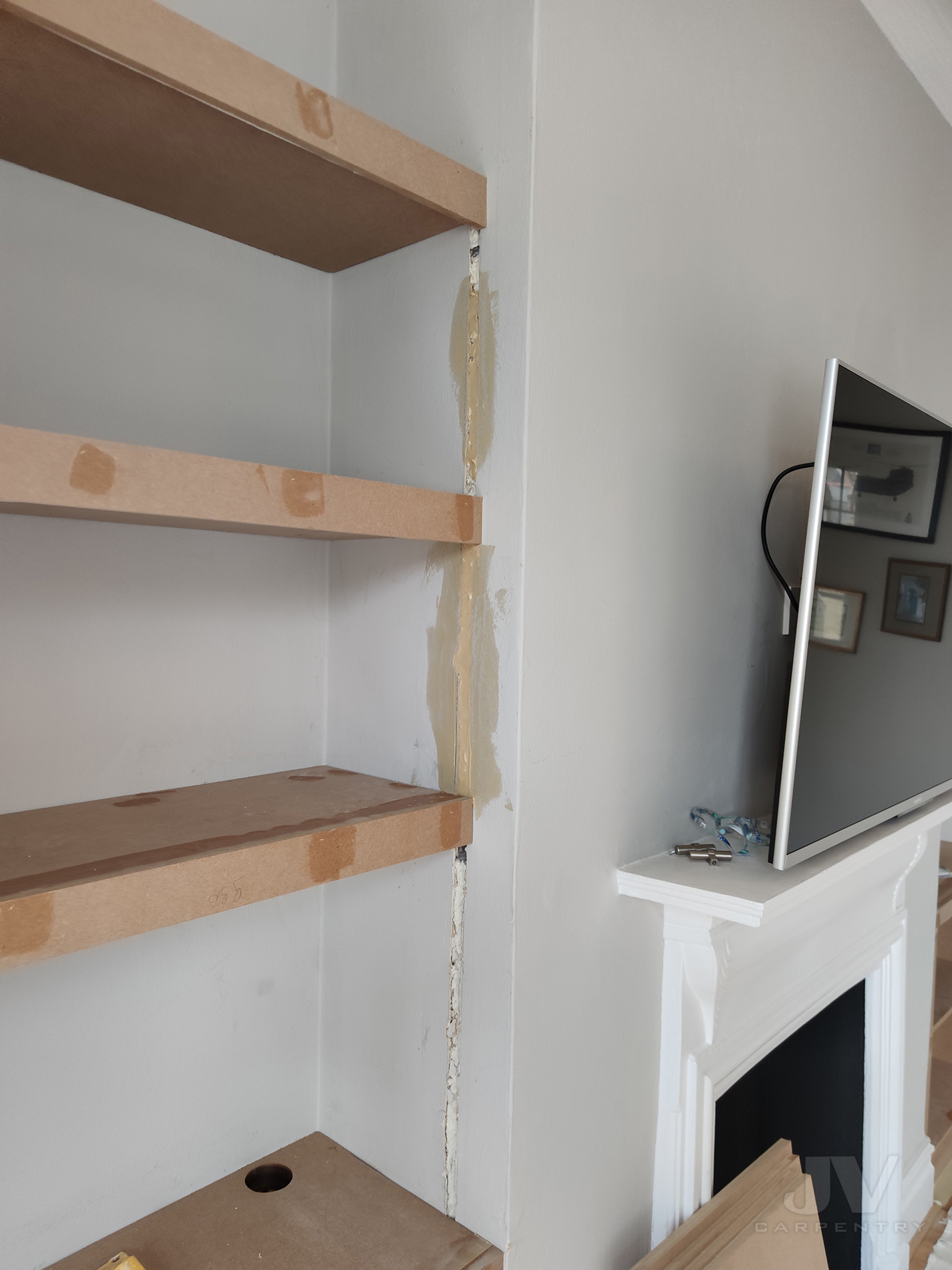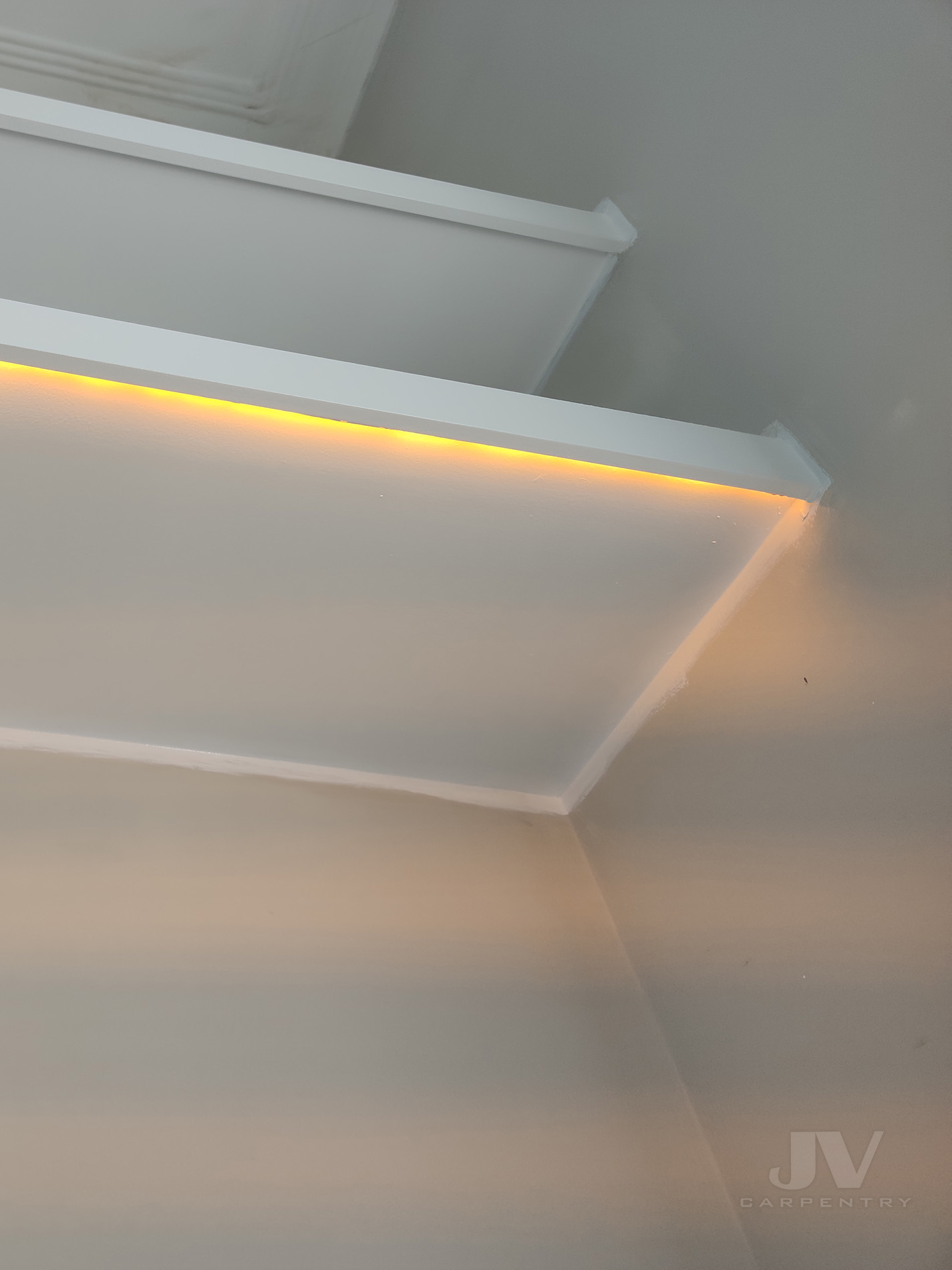 Explore our gallery below for more alcove shelving ideas and inspirations. There you will find many examples for your fitted alcove units in the living room:
Alcove Shelving Gallery