3 custom made alcove units in the living room
Are you looking for fitted alcove ideas for your living room? Take a quick look at our three beautifully made units below.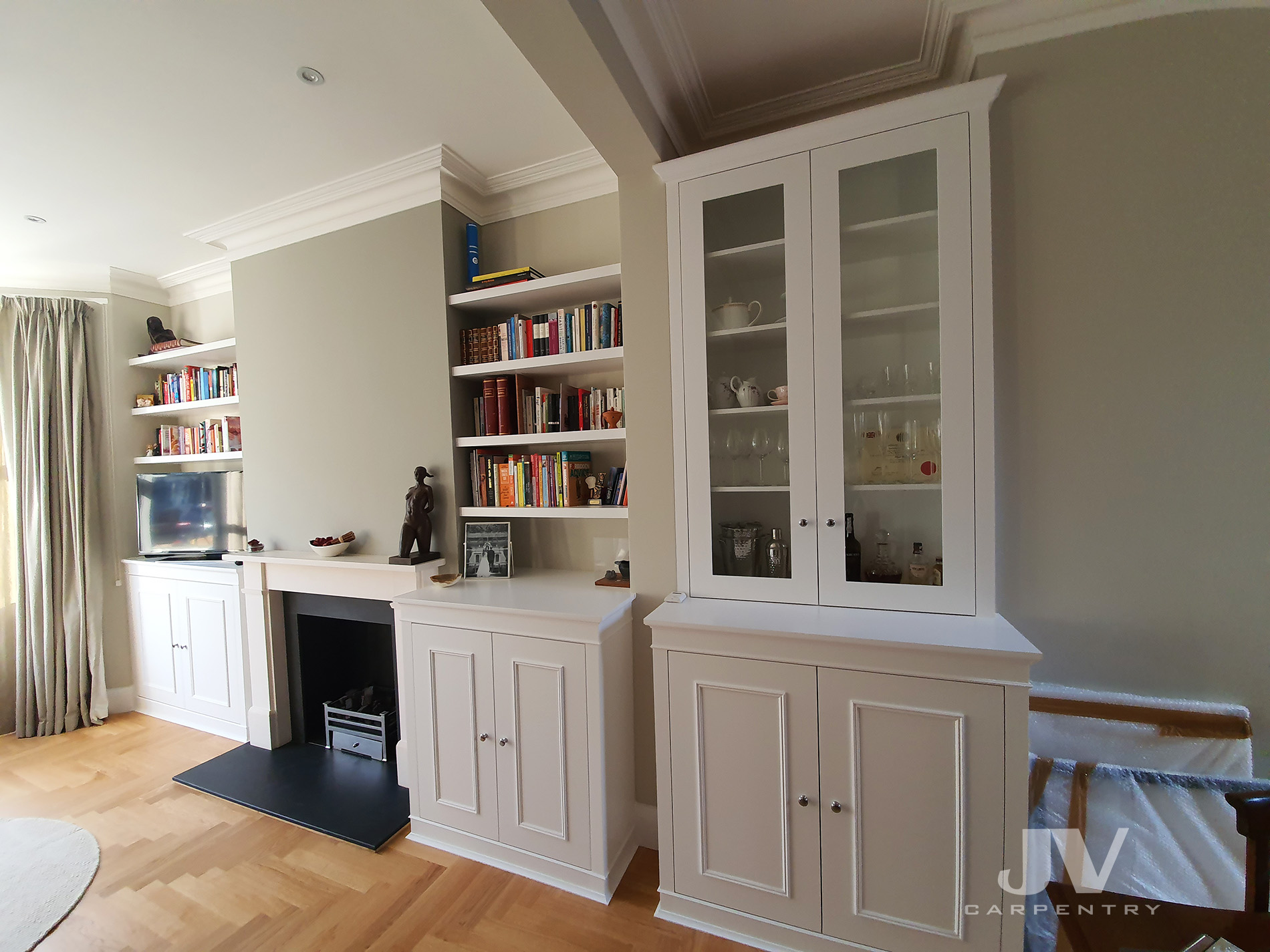 Bespoke and made to measure alcove cabinets and bookshelves designed and crafted for our customer living room in West London. As you can see two of these units made with same style but the third one is made a little different way. It has a top section with panelled glass doors for displaying purposes. Display cabinet with glass doors giving you opportunity to keep your favourite things on show but away from dust.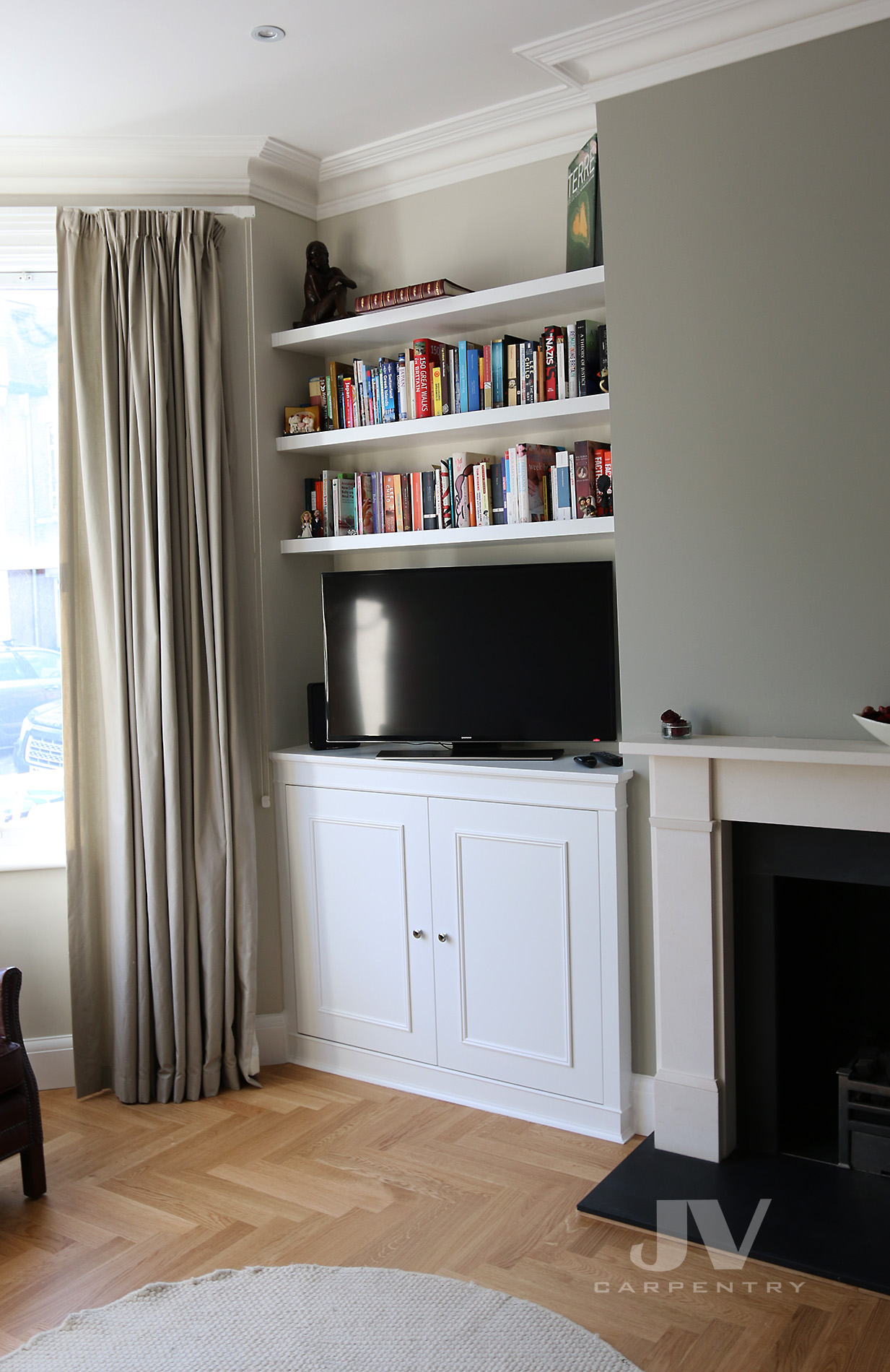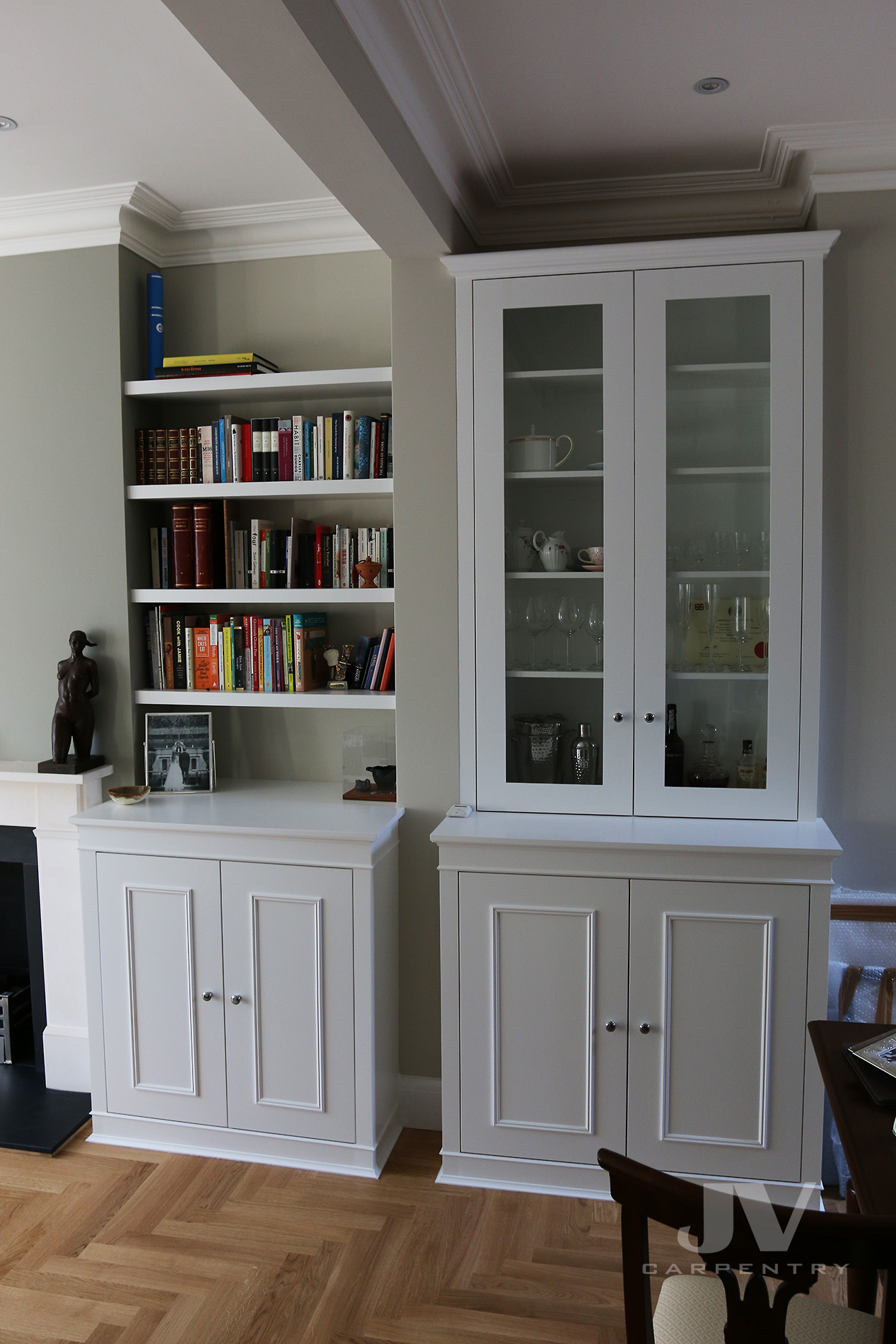 The unit on the left hand side was designed to hold TV on top of the cabinet with all the entertainment equipment such as sky box and play station hidden inside behind the cabinet doors. Above TV you can see 3 thick and chunky floating shelves perfectly fitted into an alcove without any visible supports. They look clean and very open helping you using all available space in the alcove.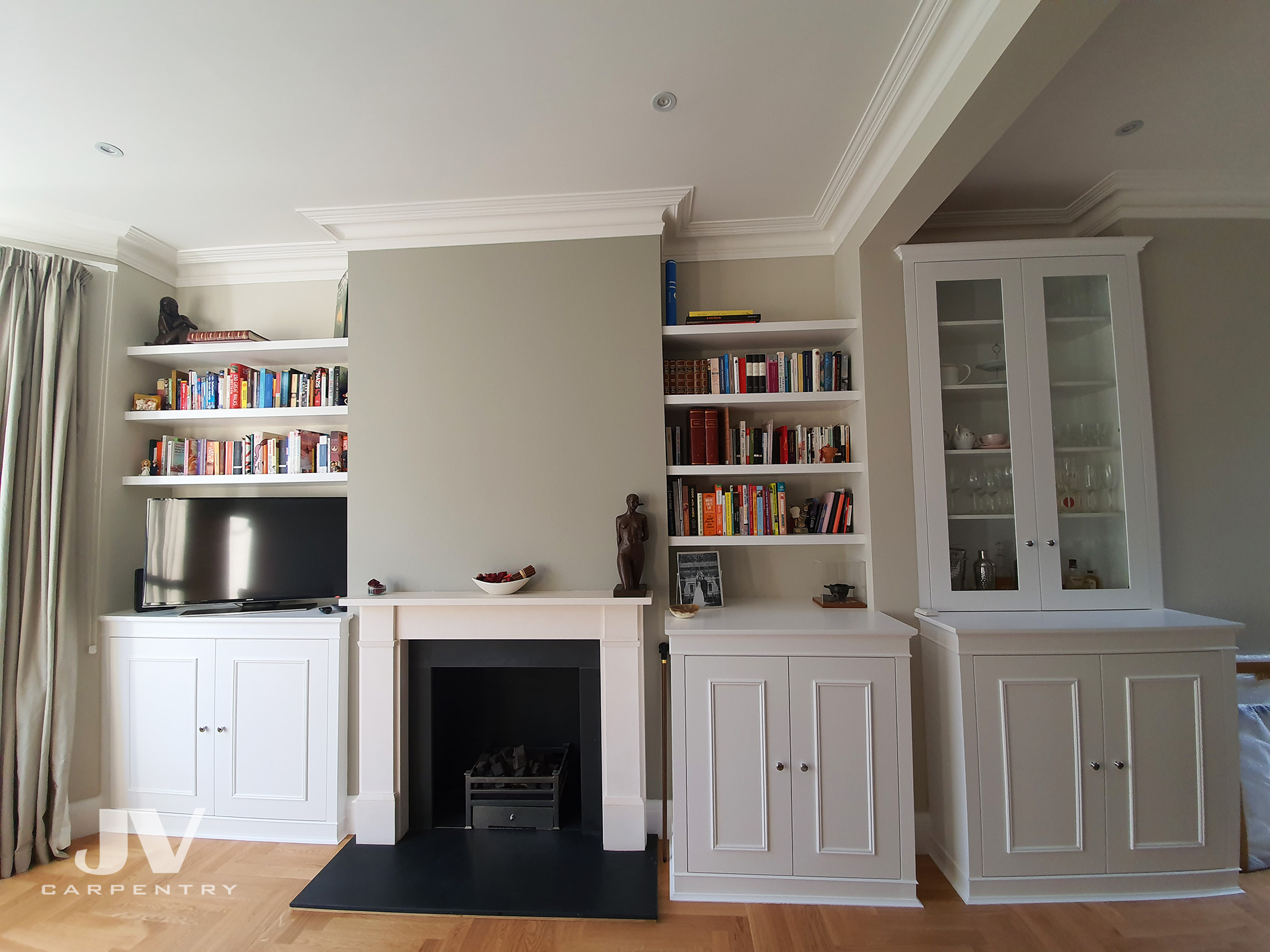 A little bit information about how we made it.
They made by our team in February 2020 just before pandemic. As always we only used MDF with some wooden features such as beadings, dressing mouldings, skirtings and cornices. The units constructed and then painted in customer property at the end of the renovation process. It took around 1 working day for carpenters to complete installation process and roughly 2 and a half days to finish paining. It was painted by hand with brushes and rollers as we always do.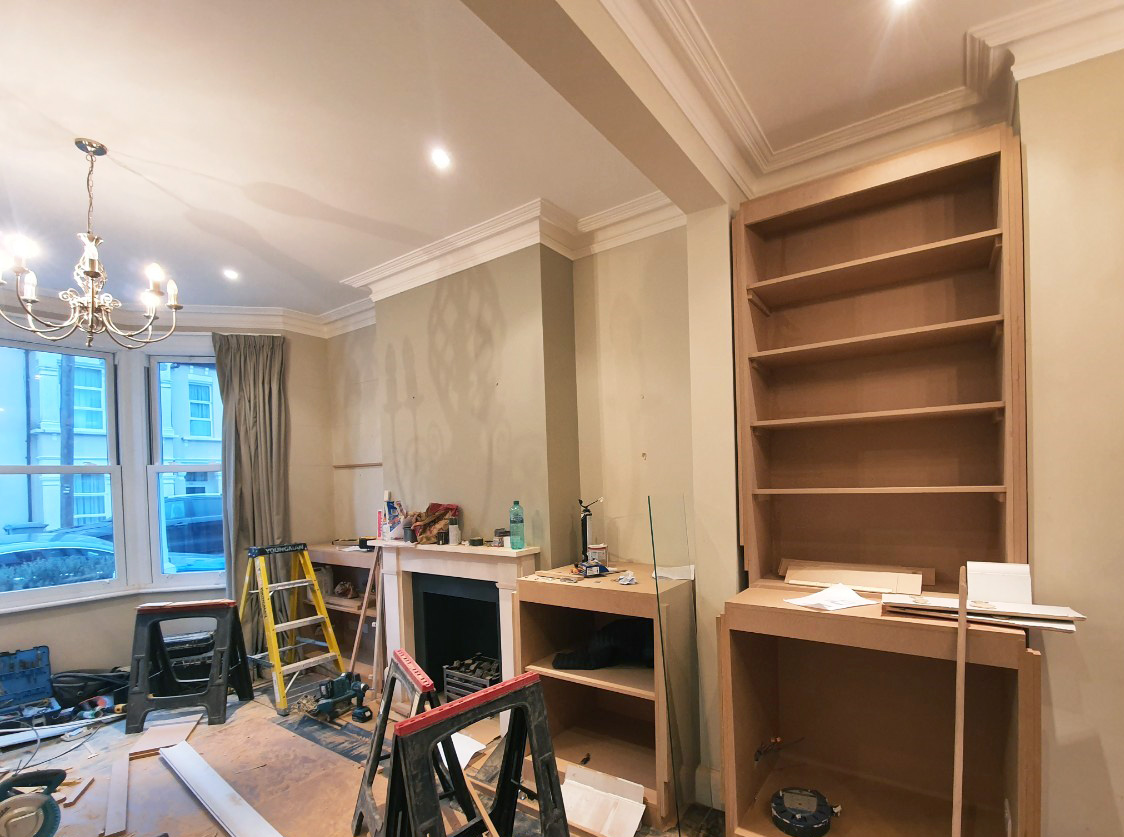 The price guide: roughly cost £1200+VAT per alcove with floating shelves and £1600+VAT for the unit with glass doors. Total cost for 3 units was about £4000+VAT
If you looking for more living room fitted furniture ideas then please explore our full gallery here - Bookcases and other living room furniture (full gallery)
More ideas of the fitted alcove units in the living room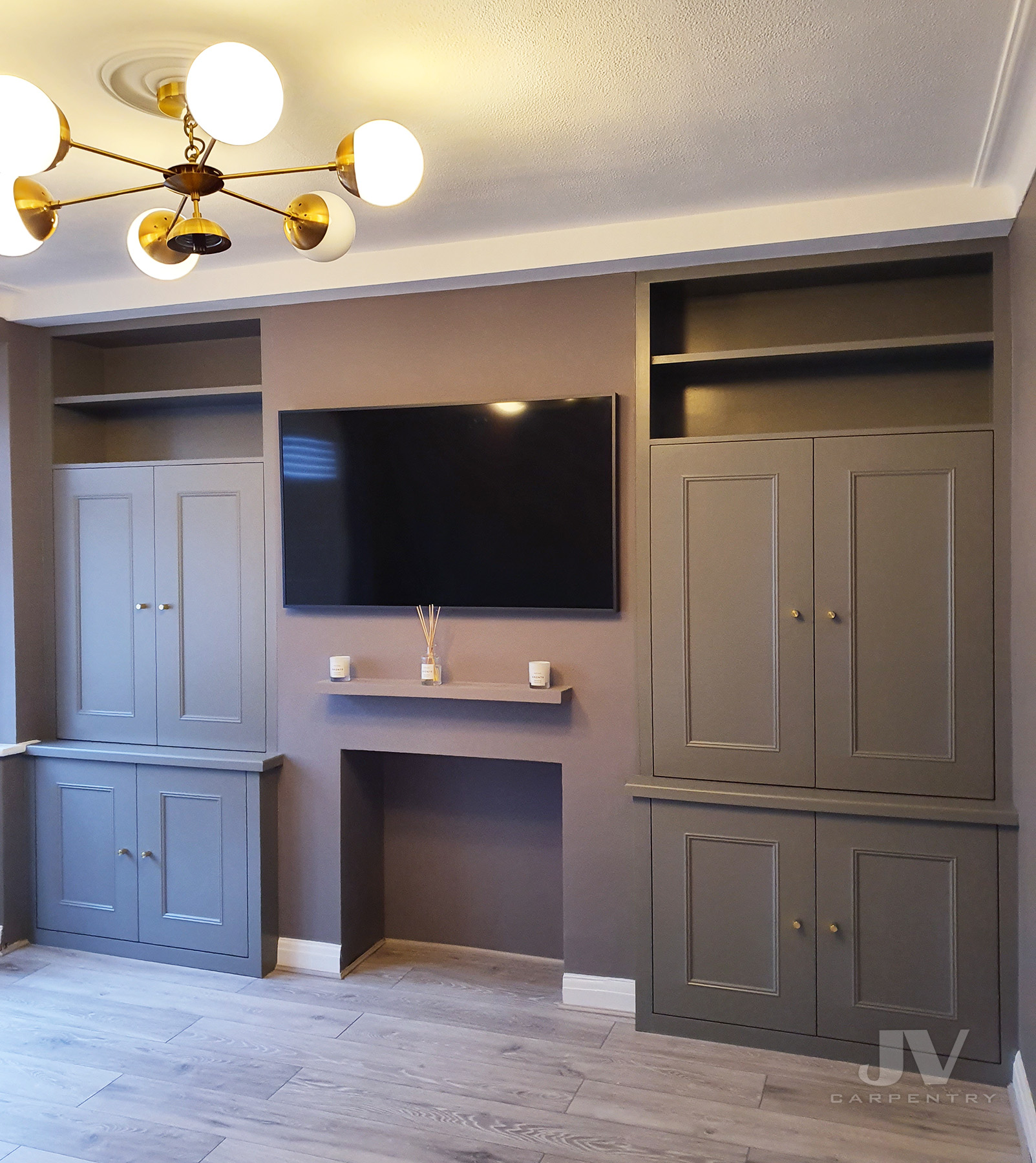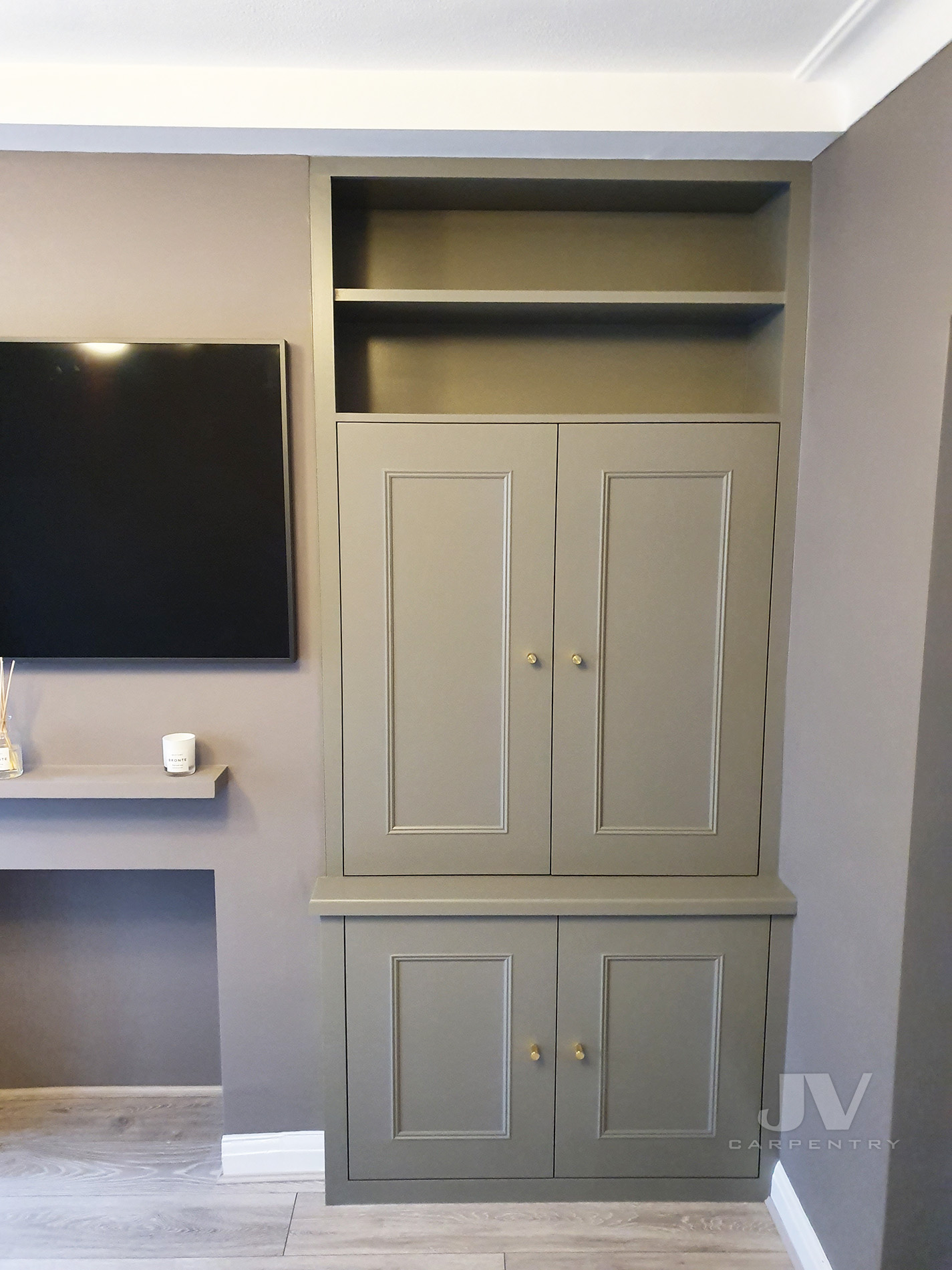 Bespoke alcove units designed to be with shelves behind the doors and some open area at the top
Our Bespoke Furniture recent projects:
Our Full Fitted Furniture Photo Gallery: