Built-in Wardrobes in Finchley
We designed and built these two massive fitted wardrobes for one of our customers located in Finchley, North London. Both of the wardrobes are fitted in the alcoves on either side of the chimney and they are almost identical in size. These wardrobes have been made with recessed beaded doors and a cornice along the top and they match the traditional style of the Finchley property. Moreover, the wardrobes were made with a gap between the top and the ceiling to keep the original coving exposed. It creates the feeling of a bigger space and opens the ceiling inside the alcoves.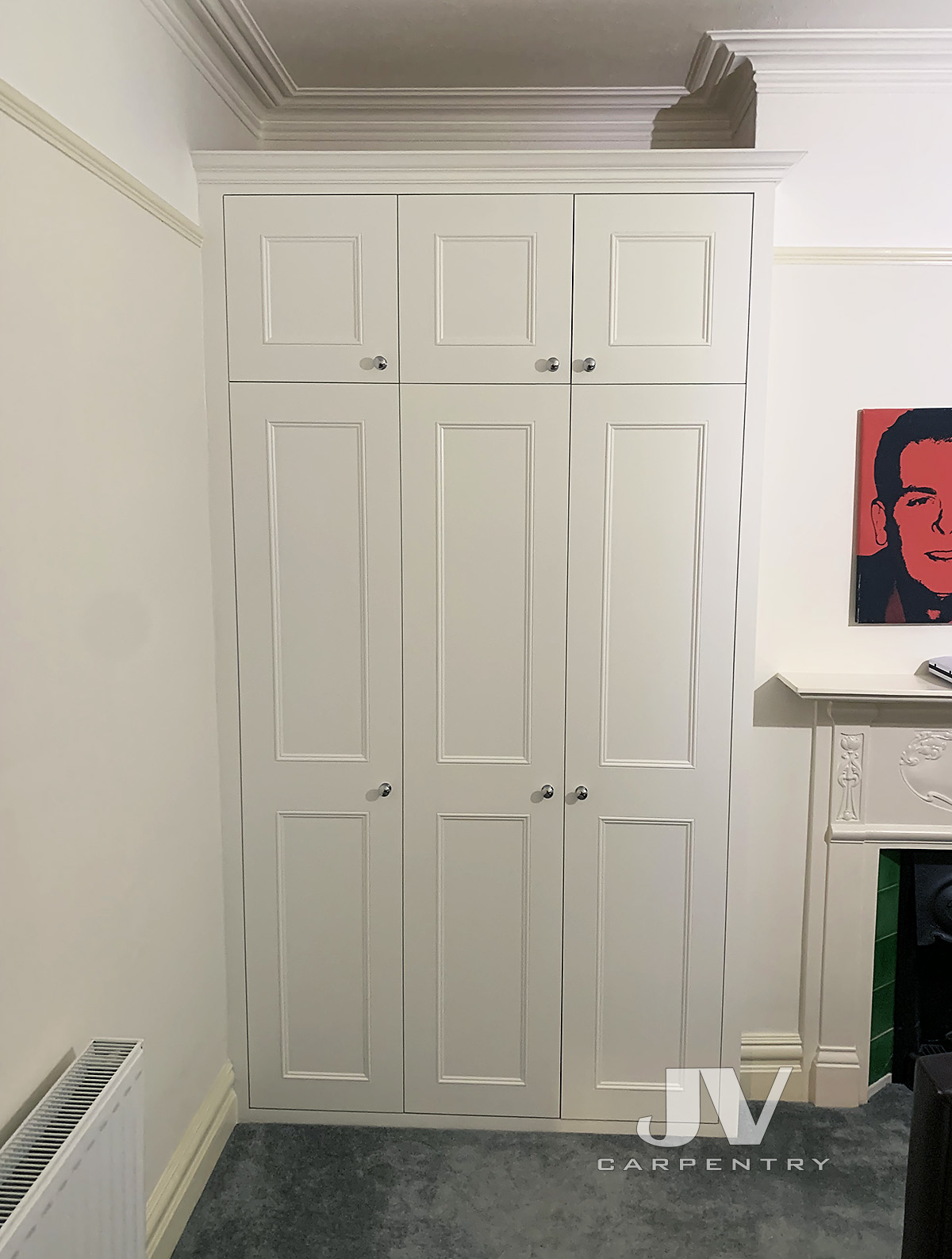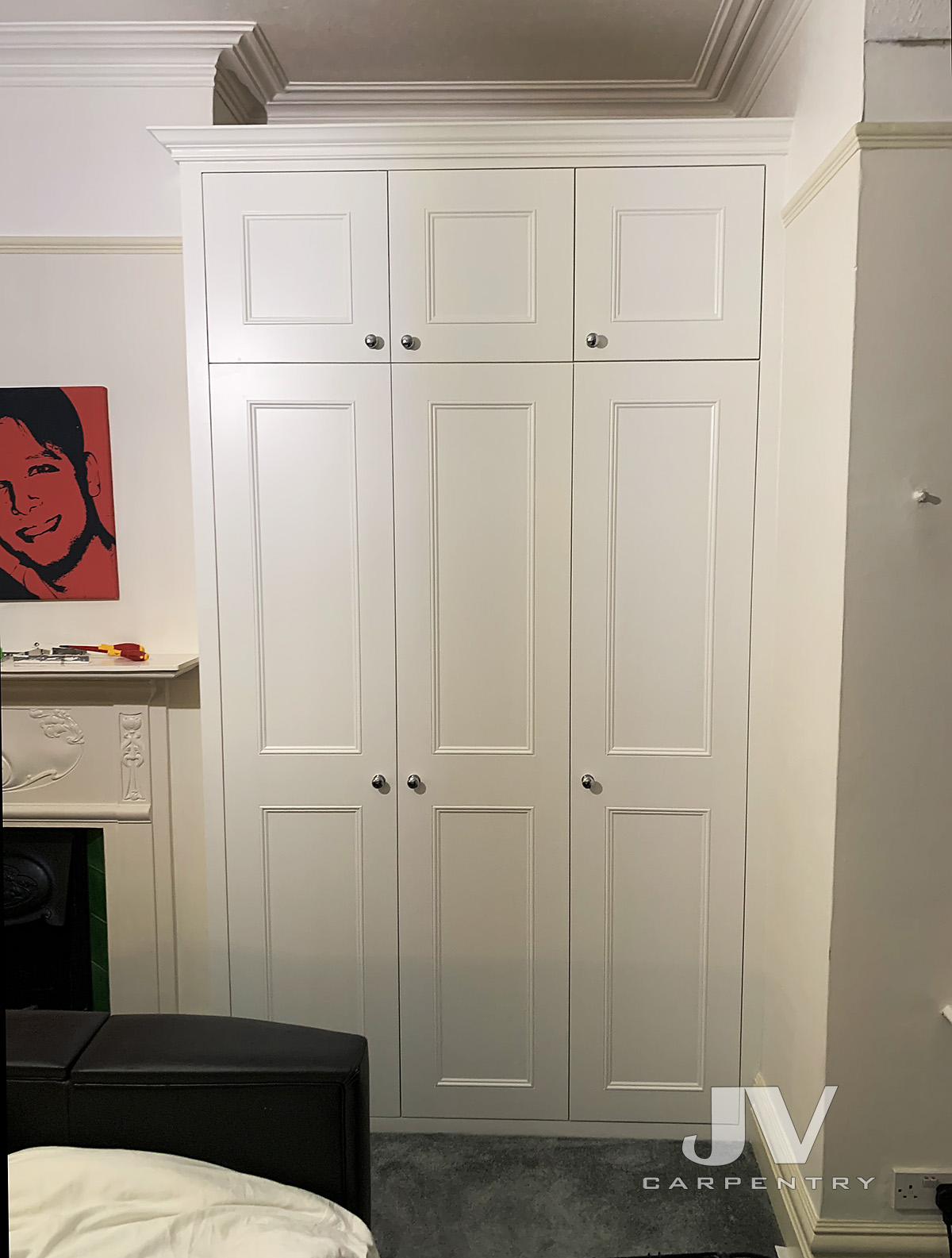 I'm happy to share the original plans and drawings for this project and you can see that the Interior of both wardrobes is made almost identical way. We made them with three drawers and hanging rails in double sections and a column of shelves in single sections.
These fitted wardrobes are made out of MDF and hand painted on-site after installation with a white eggshell finish. It took 2 days to finish the installation and 3 days to finish painting.
The cost of two wardrobes was £3800+VAT excluding the drawers plus we charged £100+VAT per internal drawer making the total cost of the project £4400+VAT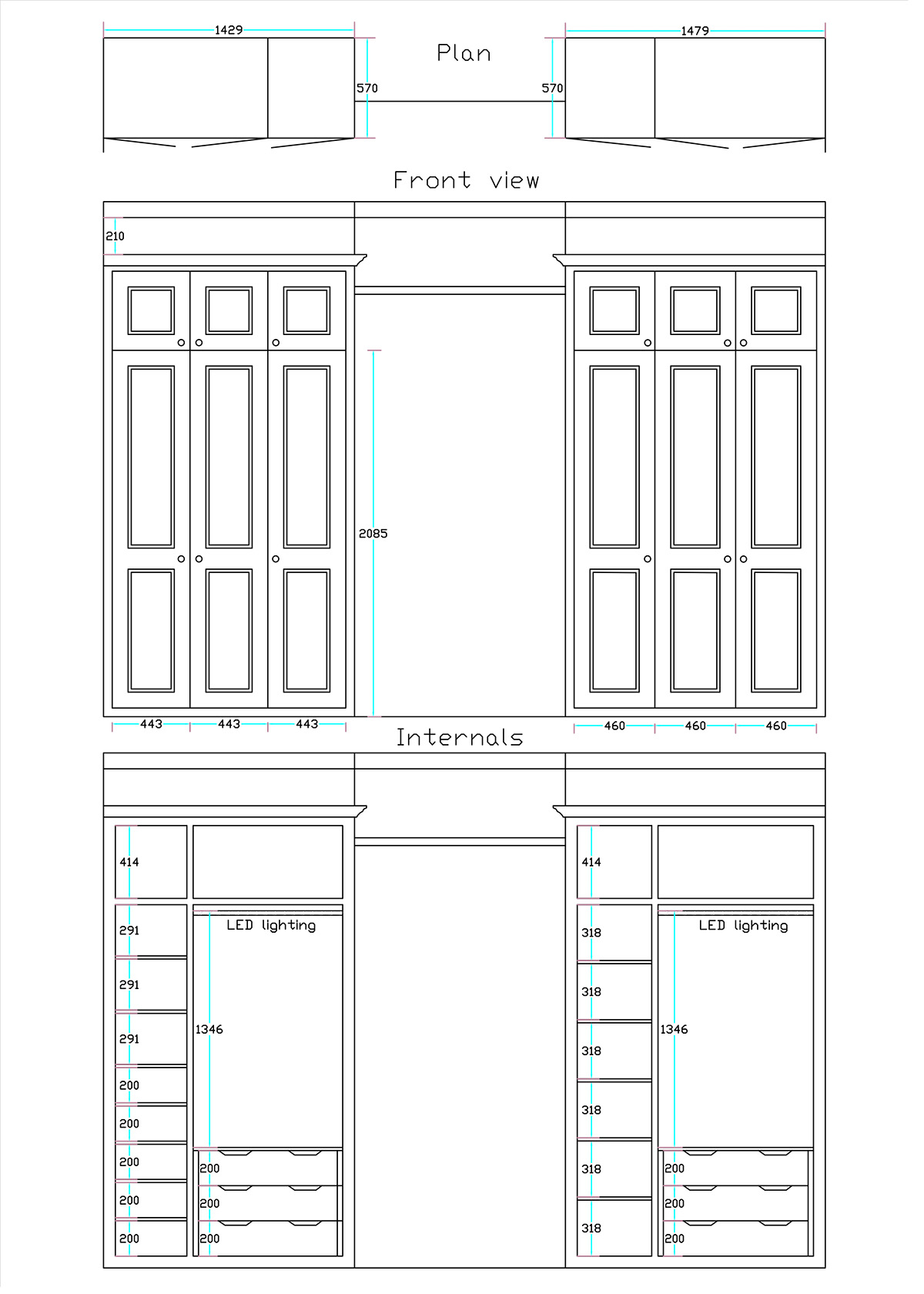 Please contact us today if you'd like to receive a free quote for your fitted wardrobes!  We have more than 17 years of experience in fitted bedroom furniture and we cover all London areas including Finchley, Edgware and Wood Green!