Our best Attic Fitted Wardrobes images for your loft conversion Ideas
Fitted wardrobes in a loft conversion are the great solution to improve your storage capacity in your attic bedroom. Some rooms in the loft conversion can be awkward in shape including sloping ceiling, angled walls, alcoves and eaves. In result you might struggle to find a free standing furniture to fit this space and a fitted furniture is the best option to maximize all the potential space in your loft conversion. We can design and build a fitted wardrobe in your loft extension no matter how awkward is the space and the wardrobe will fit perfectly to any shape of your loft room providing you with plenty of storage for your clothes.
On this page we put together some of our loft fitted wardrobes we did in the past. I hope that gives you lots of great ideas to choose your perfect design.
Loft fitted wardrobe with large pull out drawer under the sloping ceiling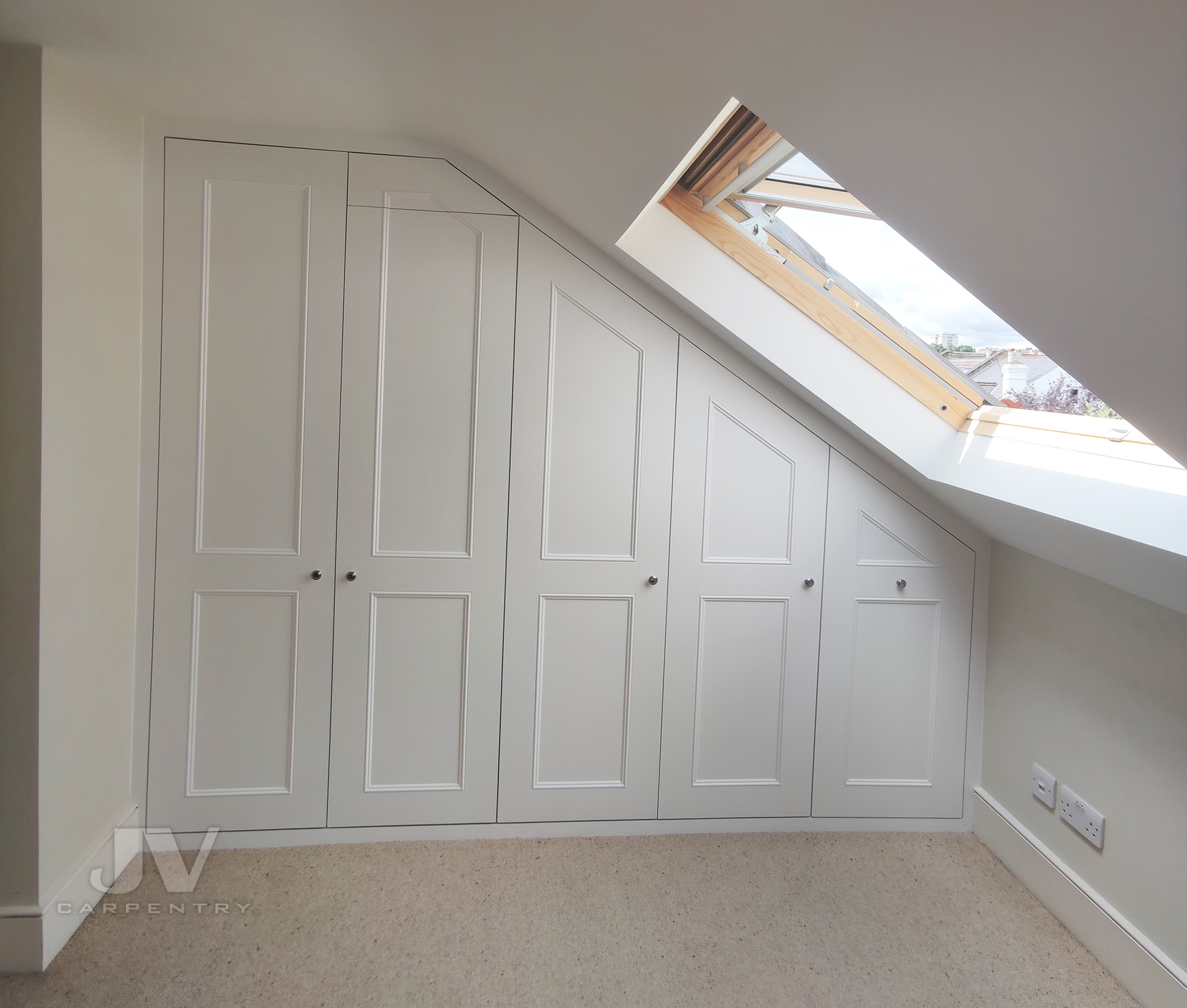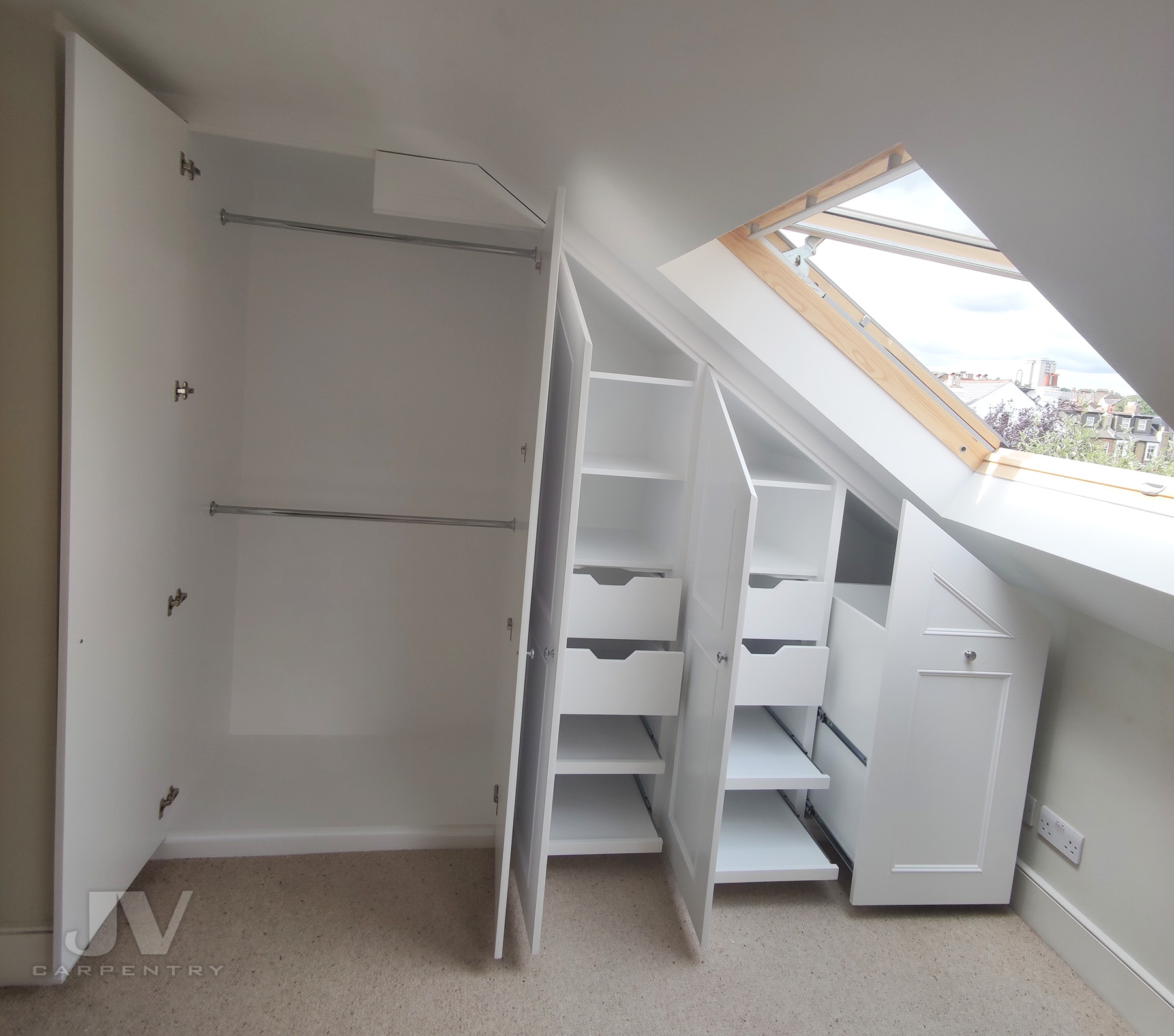 This traditional fitted wardrobe in loft extension designed with the large pull out drawer which located under the sloping ceiling. The idea was to make a pull out laundry basket at the end. One of the doors of the wardrobe is cut at the top to be able to open without hitting the ceiling.
Attic wardrobe with plain doors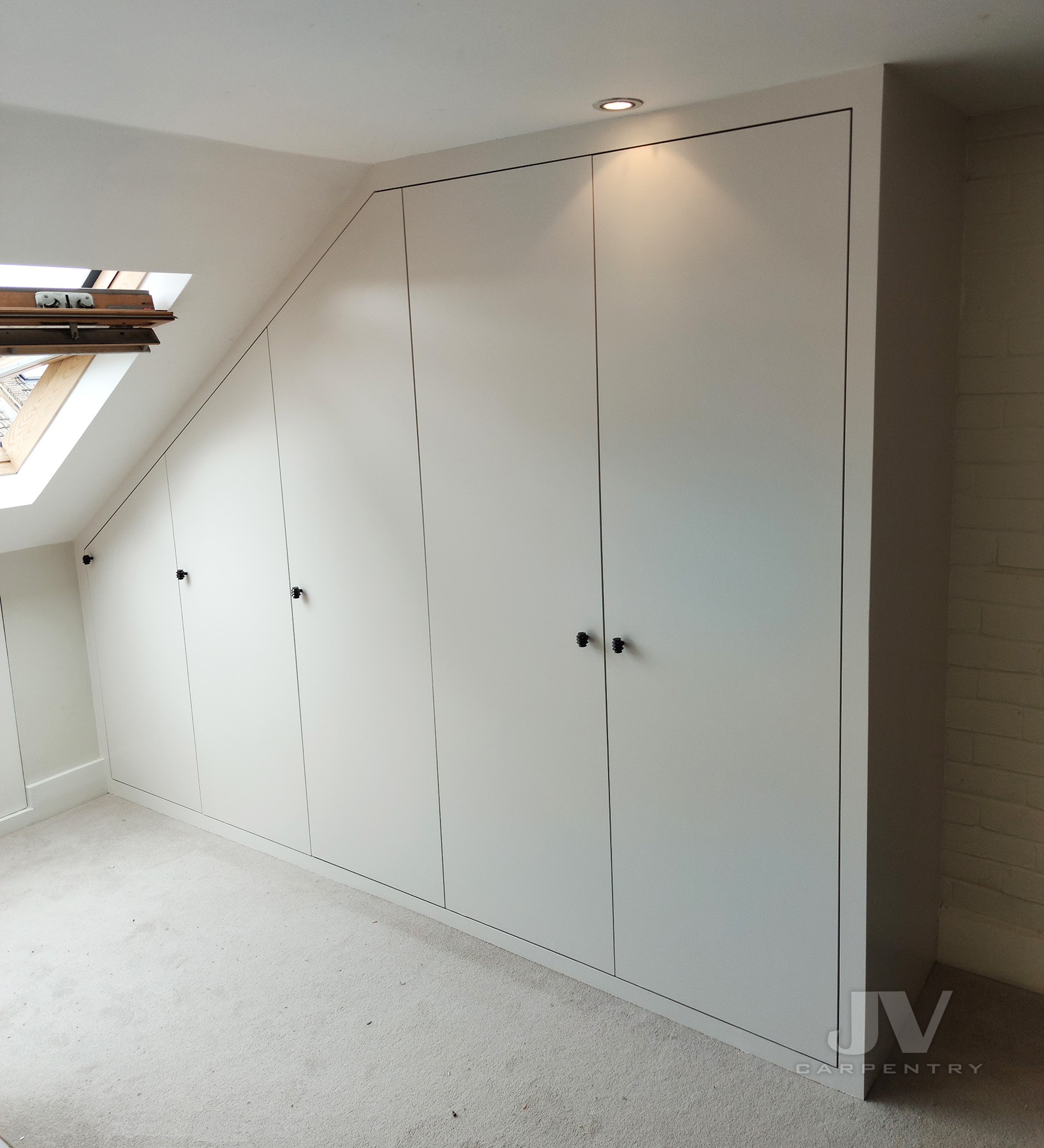 Fitted wardrobe in an attic under the sloping ceiling made with plain doors.
Loft fitted wardrobes with chest of drawer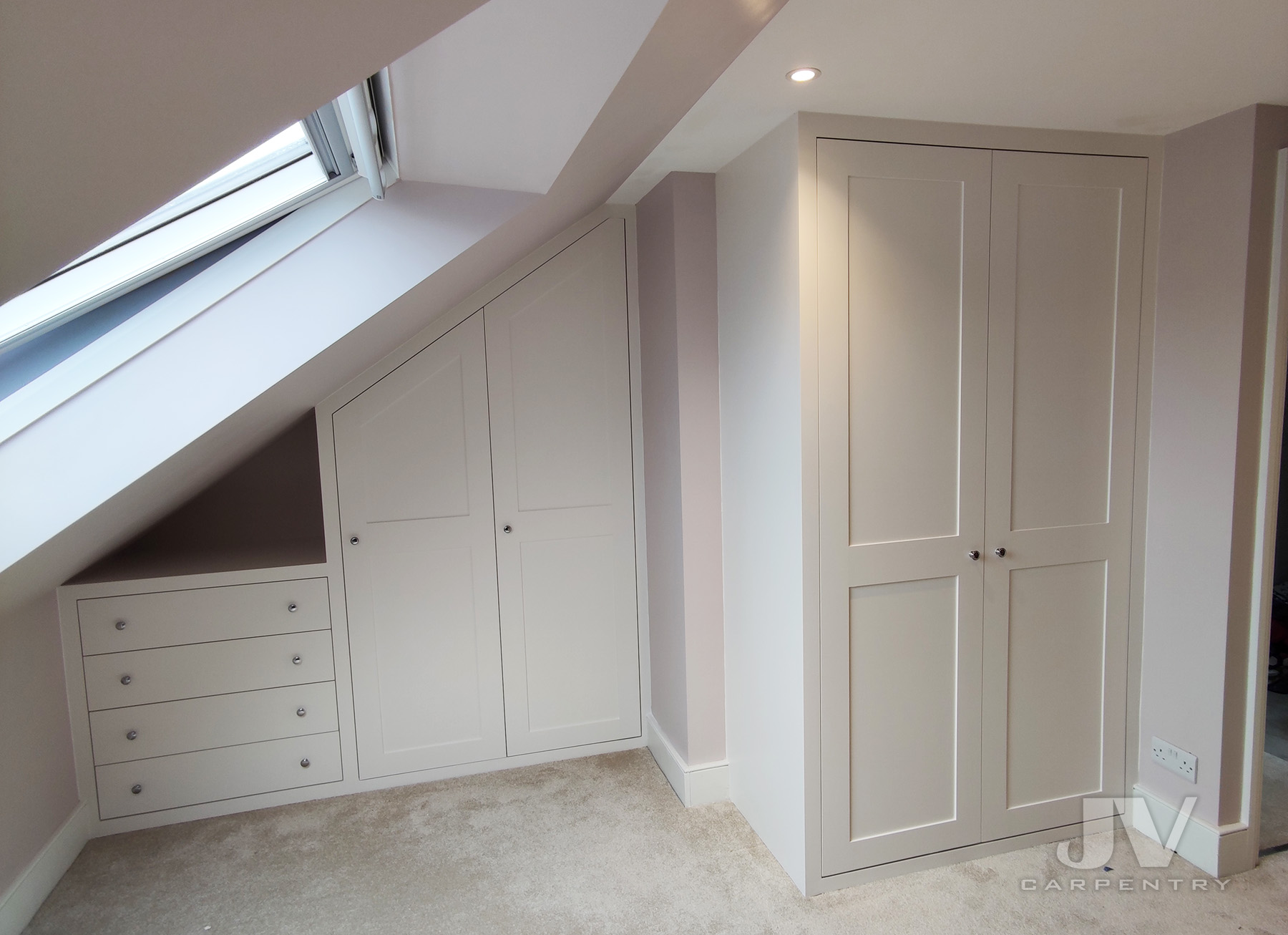 Two witted wardrobes in the loft extension. As you can see one of the wardrobe is located under the slope and made with the chest of drawers.
An L-Shaped wardrobes in the Loft room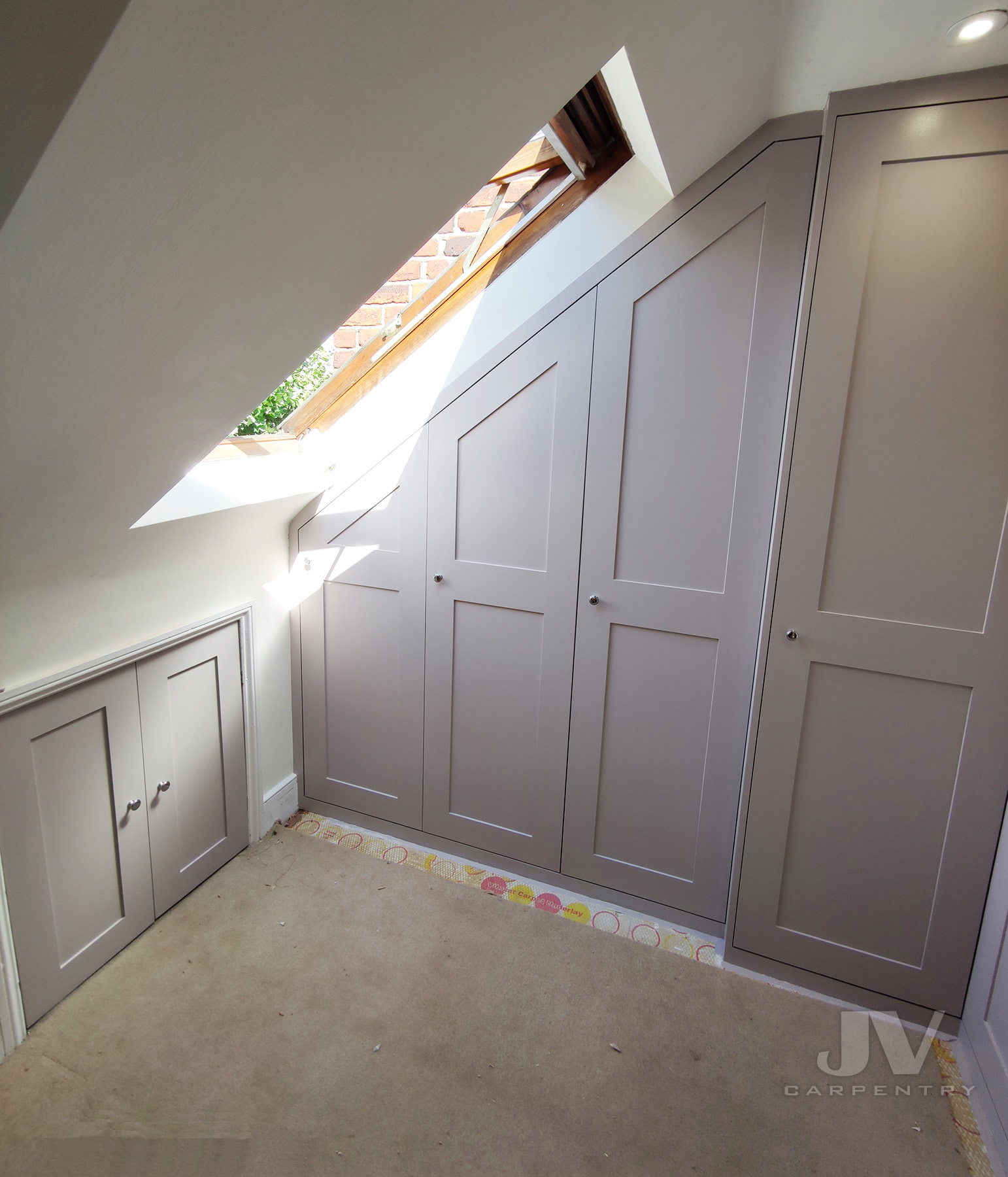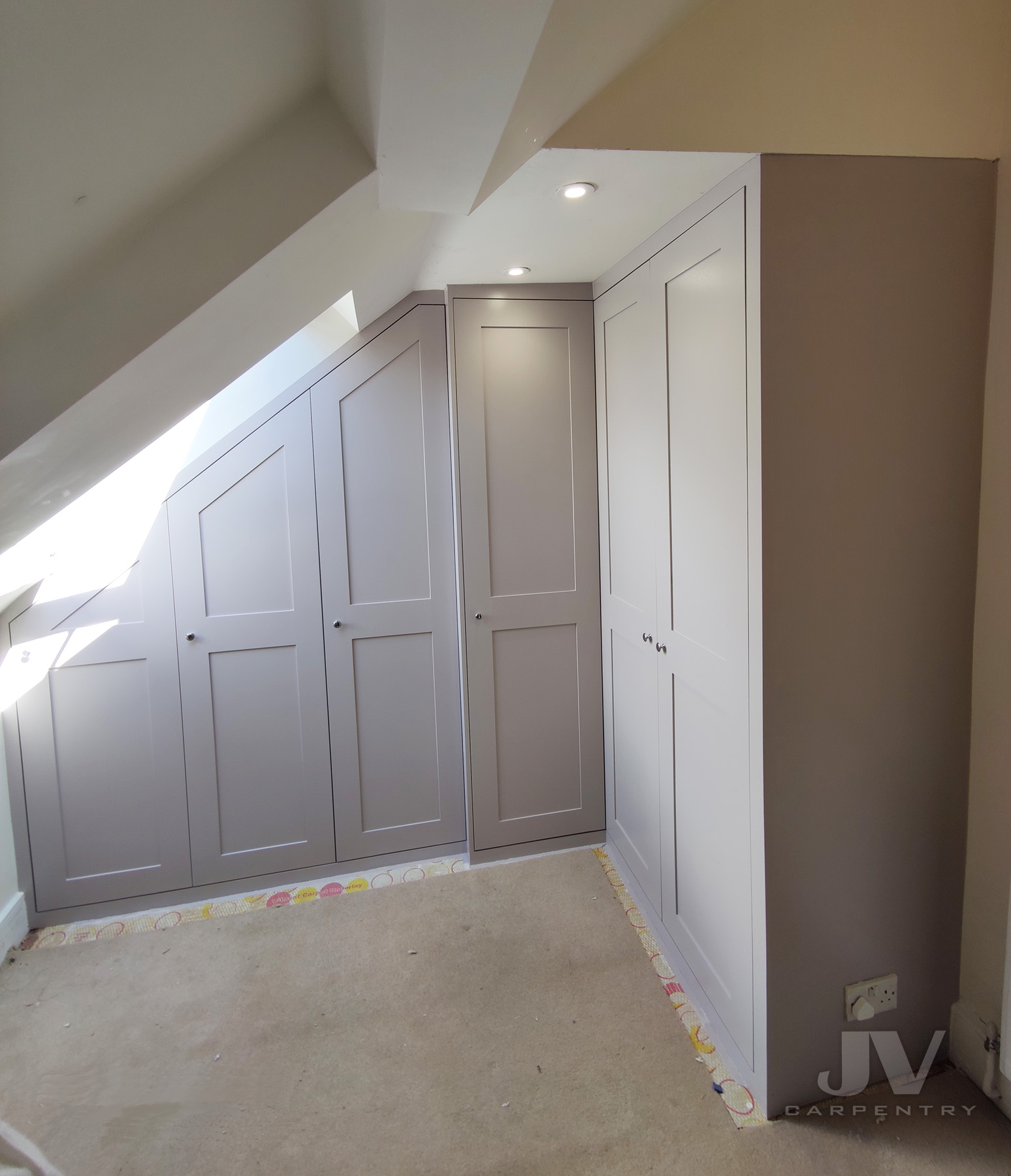 An attic wardrobe made around the corner with a shallow section under the slope. This loft wardrobe creates a massive amount of storage space and is ideal to store all of your clothes in one place.
Loft fitted wardrobe with floating shelves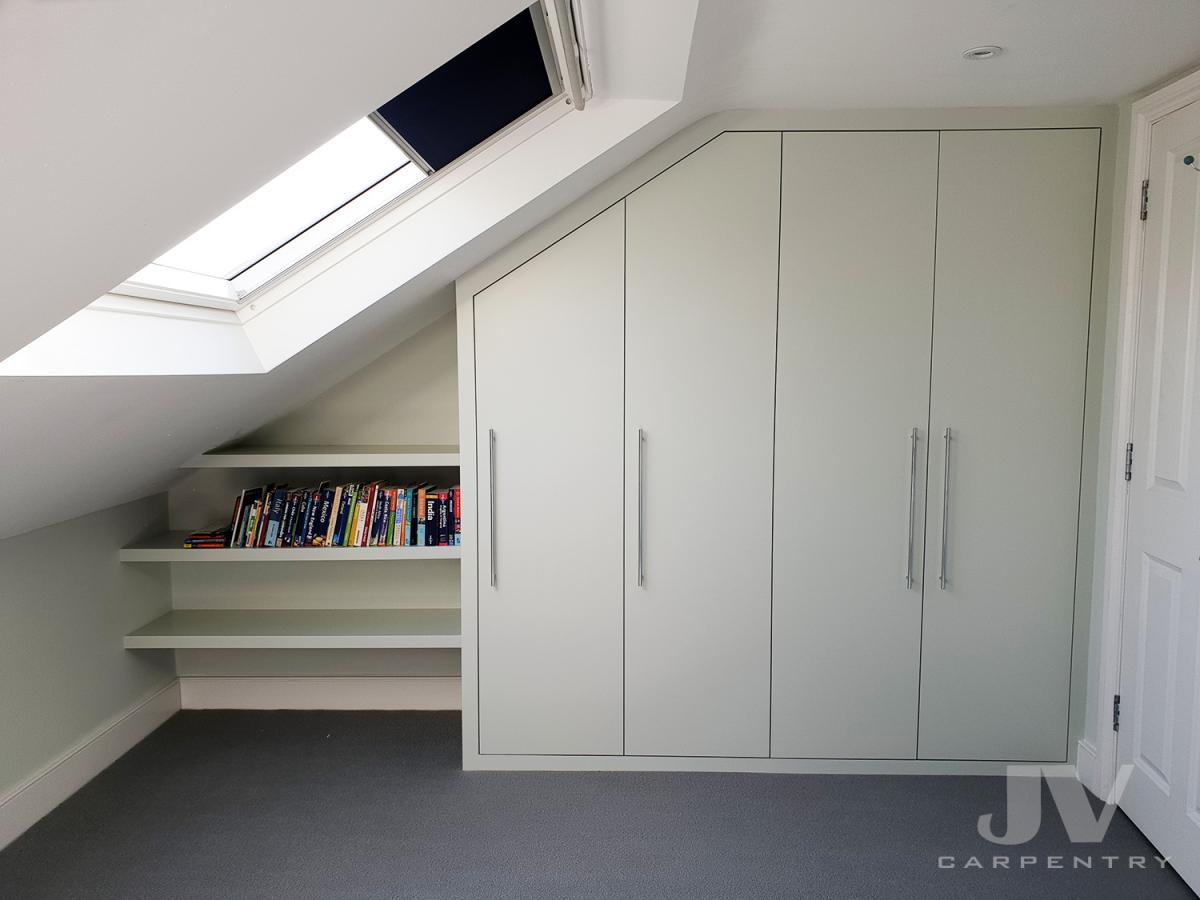 This loft fitted wardrobe made with tree floating shelves on the side. This provides your loft bedroom with plenty of storage for clothes inside the wardrobe and also some books on the shelves.
Large loft fitted wardrobe under the slope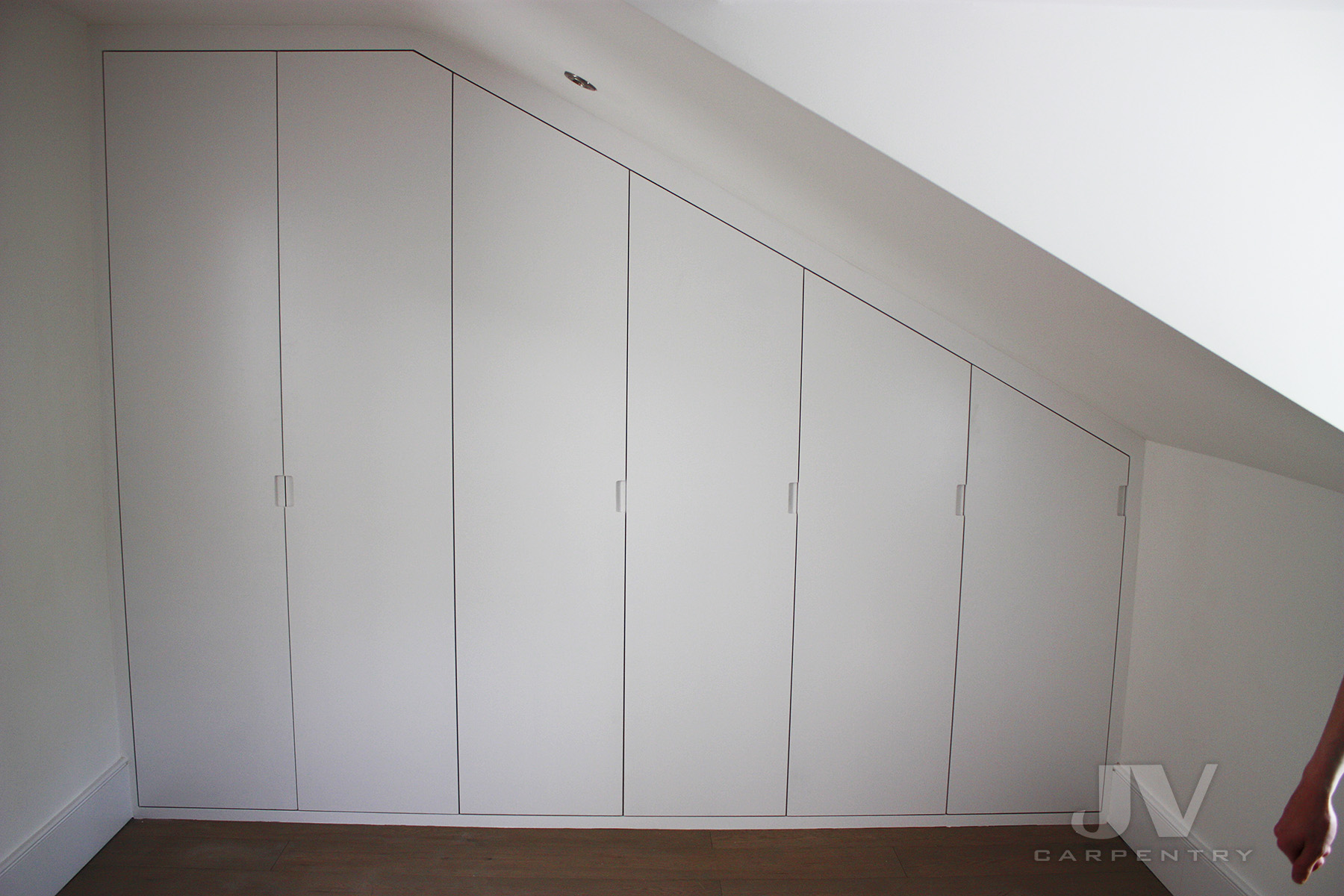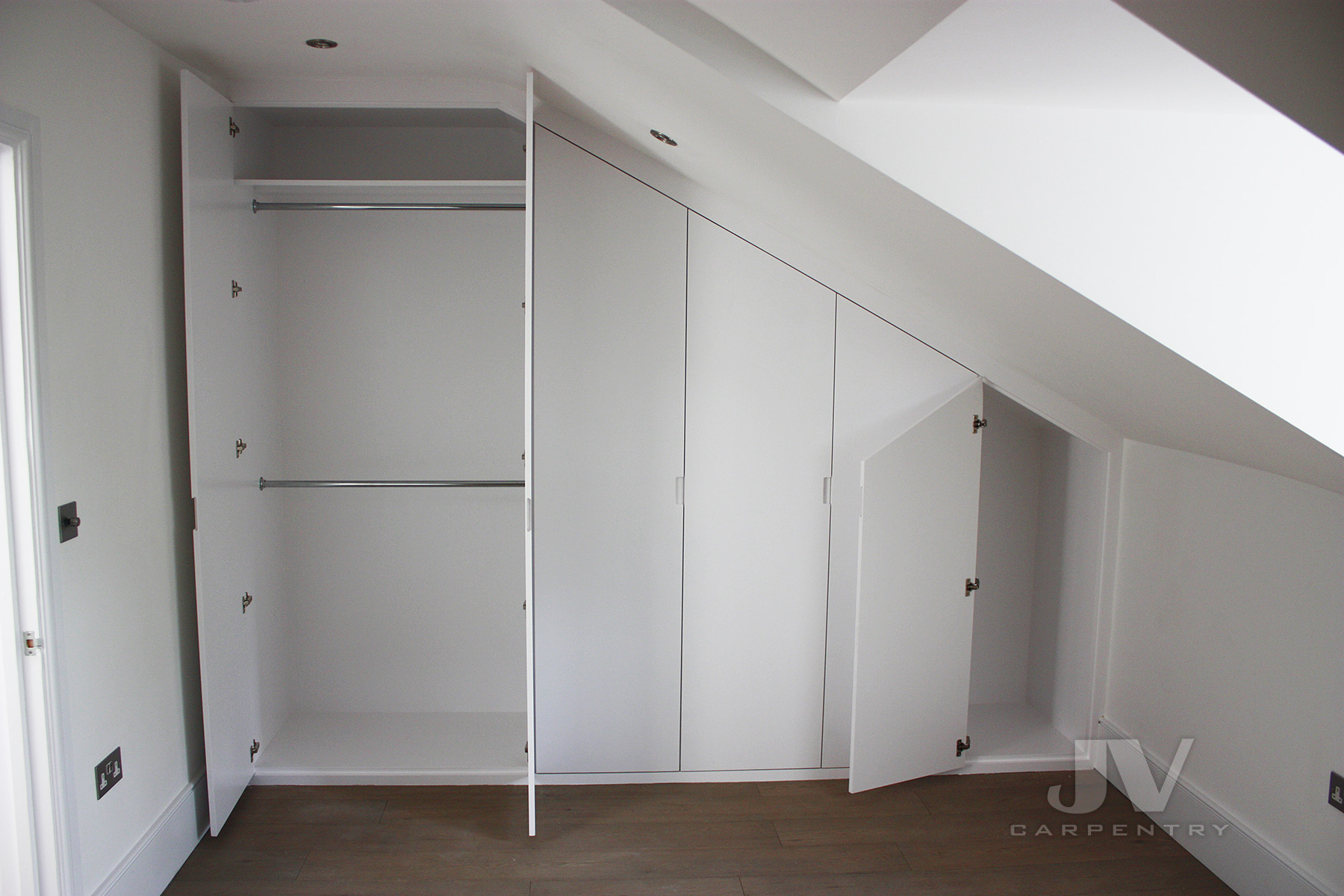 This attic wardrobe is made with plain doors with cut out handles providing massive storage space inside.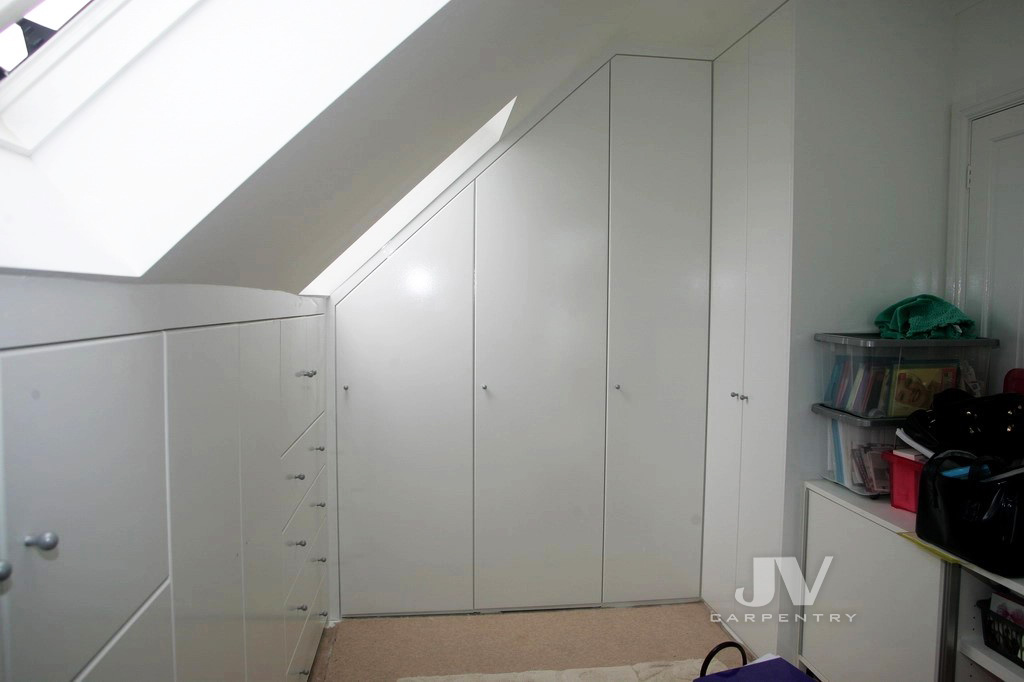 L-shaped loft wardrobe with plain doors
Small fitted wardrobes in a loft conversion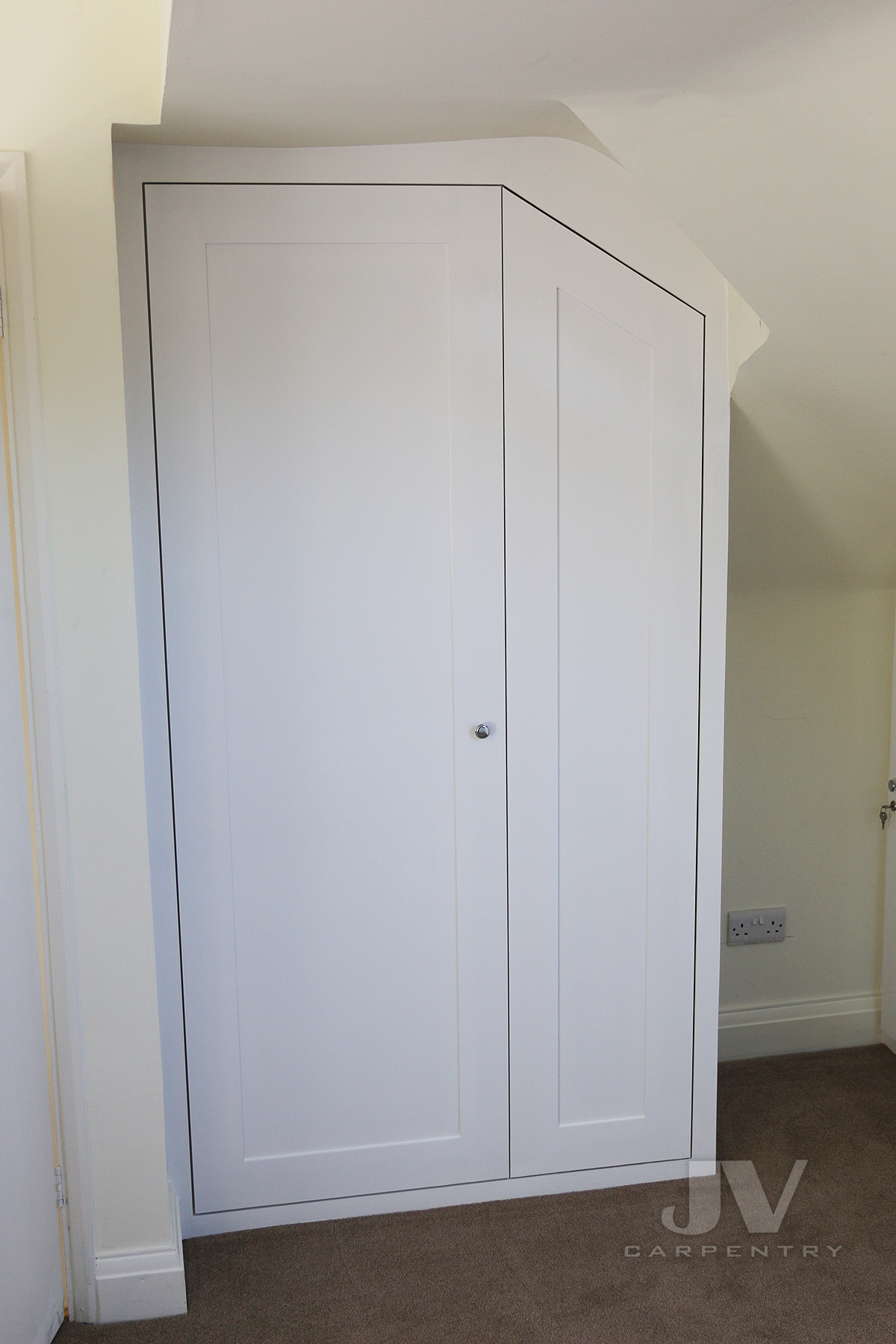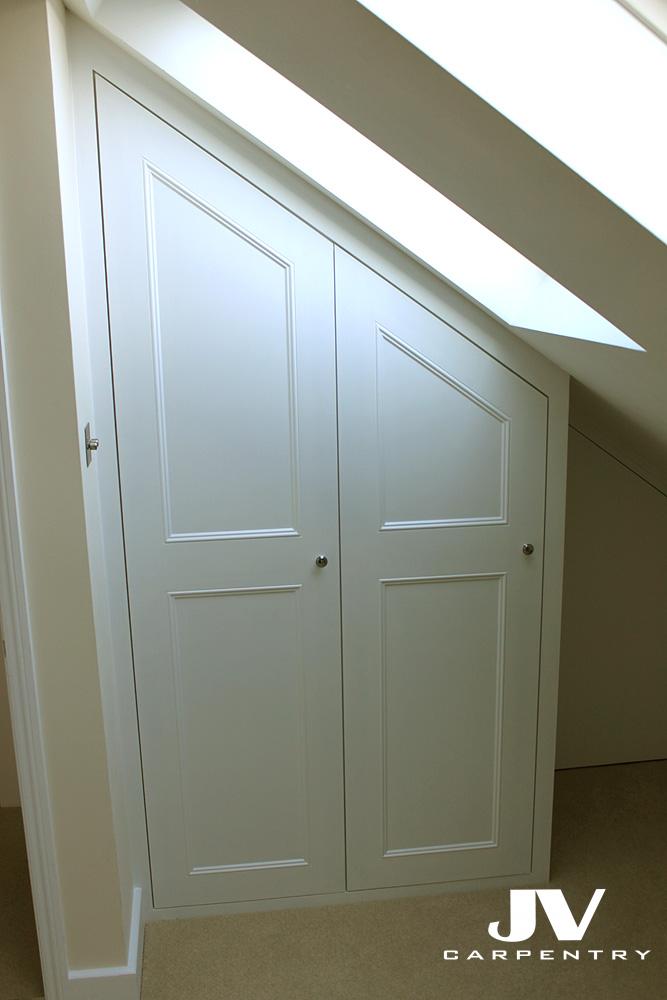 Attic eaves storage ideas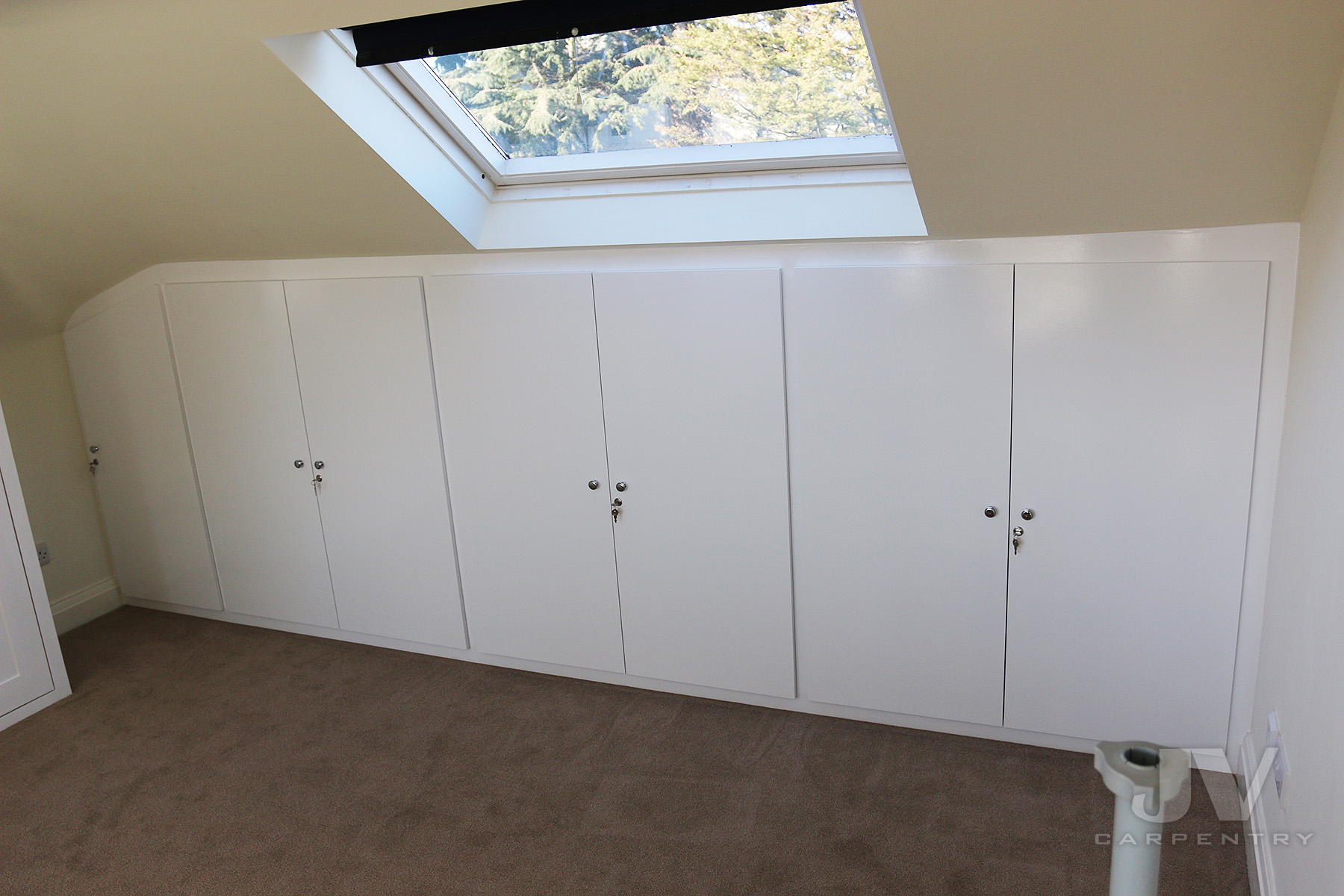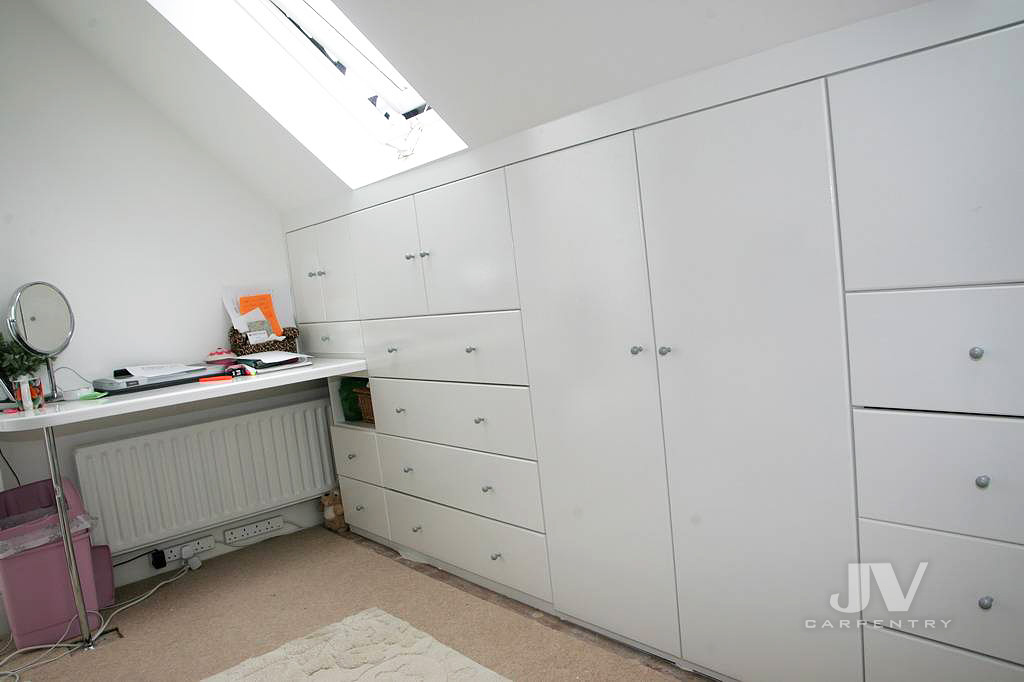 Some ideas for loft storage in eaves.
If you'd like to see more ideas of the bedroom fitted furniture, not only loft wardrobes but also standard fitted wardrobes in the bedrooms, please follow the link below:
Fitted Wardrobes Gallery