Contemporary fitted cupboards with random thick shelves, Clapham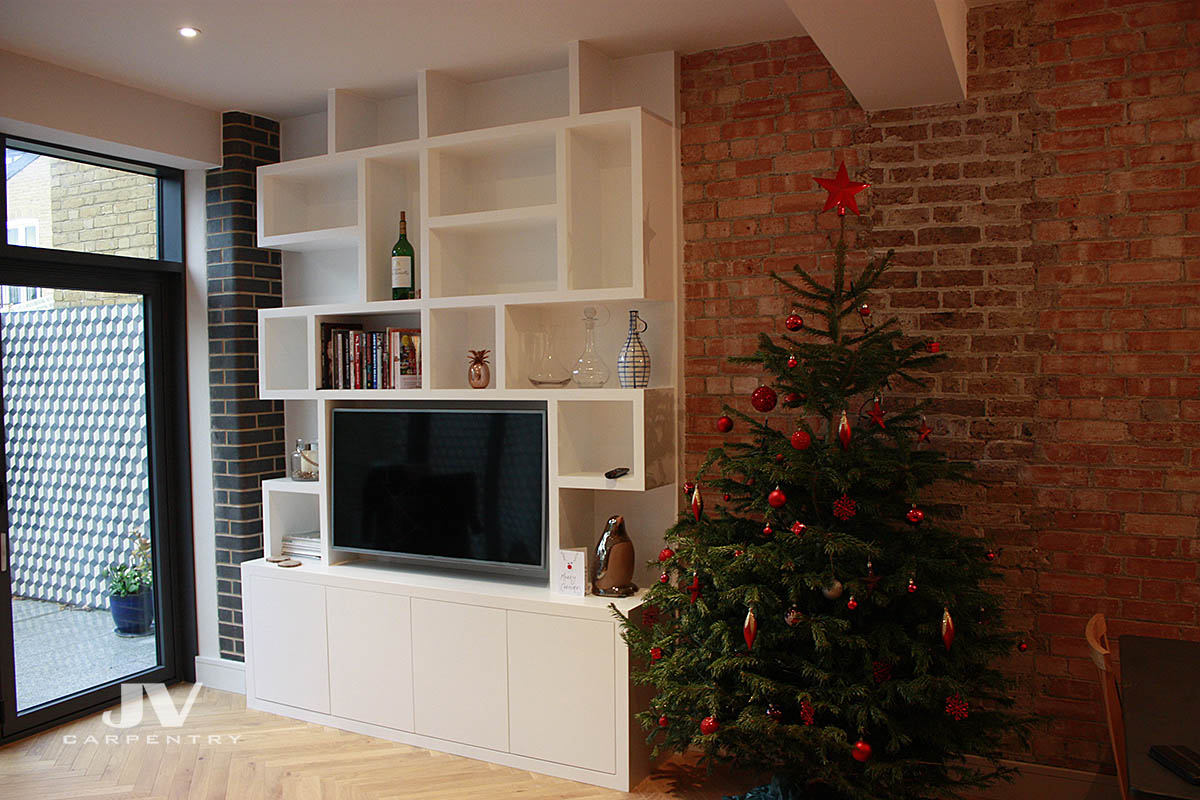 Elegant bespoke fitted bookcase is designed specifically for our client who is living in Clapham, South West London. These artistically crafted contemporary fitted cupboards with thick shelves have a unique appearance and functional design. Made of high-quality, eco-friendly MDF that offers the unit with durability feature.
With its functional construction, there are multiple random thick shelves above so, you can use it whether you want to place multiple things of decoration or simply books in an organized way. These shelves also designed with the space for TV in the middle. This stylish contemporary fitted bookcase is featured with four push-to-open doors at the bottom which are perfect to keep your different things hidden.
This bespoke fitted bookcase is made to measure and it can be built in any room such as living room or in study room. More about the cupboard, this Made-to-measure bookcase can go well with any type of property style. In addition to this, bespoke cupboards are perfect to keep all your required things handy and well organized.
Hand-painted in eggshell finish which is adding an extra element of charm in the look of this fitted cupboard. Perfect to fit well on any wall or in any alcove space as the unit is made-to-measure. This piece of fitted furniture is really eye catchy with its adorable look and functionality.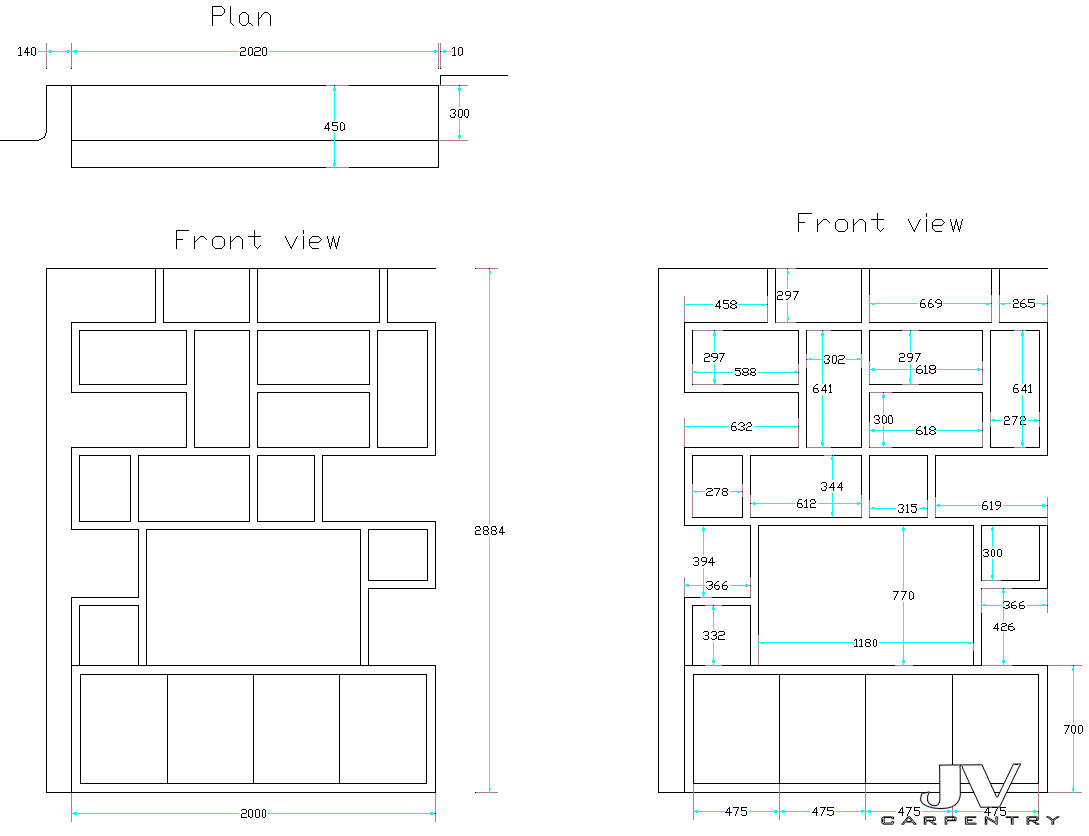 This is the original drawing of the bookcase we provided to our customer before we start production.  In the beginning our client thought to build this bookcase from the wall on the left but our experts advised to keep that brick wall on the left open and create a cubby holes style at the left hand side of the unit to match opposite side. The cupboard at the bottom are 700mm tall and the total height of this bookcase is 2884mm (floor to ceiling). The cupboards made with one shelf inside. Above the cupboards we created a space just enough to fit flat screen 50 inch TV which was carefully measured to create a perfect fit and use all available space around.
Explore big range of our fitted bookcase and alcove cabinets with shelves